You don't have to look far beyond New York City to find a wealth of great winter getaways. After years of carrying our skis on board, searching for resort deals and delicious meals, and shredding the slopes (and our clothes for a polar bear swim or two), we've narrowed it down to our 50 favorite winter adventures near NYC.
From the coolest wine and beer festivals to beautiful villages and the craziest winter carnivals between New York and Canada, here are some of the best ways to embrace the cold—without the car—this season.

The Poconos, located just two hours from New York City by bus, are replete with cold weather activities — by day you can hit the slopes or go for a winter hike. By night you can tuck into a rustic restaurant, dig into a bowl of chili and sip a locally crafted brew.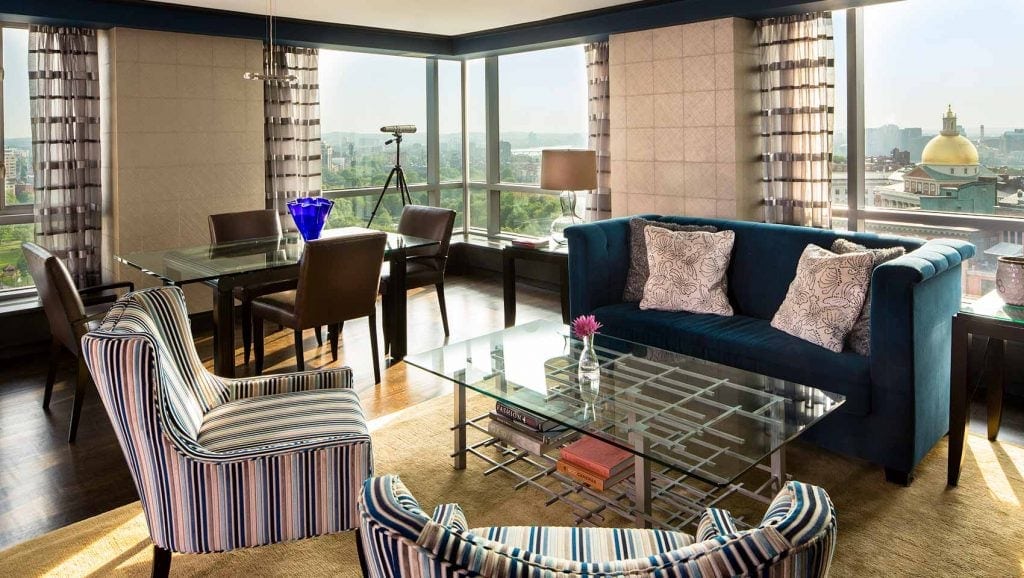 Boston may best be known for its history, but over the past several years it has seen an explosion of chic, New York-style boutique properties. And if you visit during the winter, you don't have to face the New York-style pricing.

Sometimes referred to as "America's Little Switzerland," the scenic mountainside town of Jim Thorpe is a hidden gem nestled in Pennsylvania's Pocono Mountain. Over the years, it has managed to keep its antiquated charm and country comforts.
Just a two-hour bus ride from New York City, we're convinced Camelback Mountain in Tannersville offers the perfect blend of adventure, creature comforts, and accessibility for an action-packed winter weekend. It's family-friendly so pack the kids.

With the more popular towns of Stowe and Burlington located just a stone's throw away, many travelers heading to Vermont cruise right past the Mad River Valley without a second look. But the Valley has just as much to offer as those other destinations – without the crowds.

Often thought of as a summer destination, Sag Harbor may not get the attention it deserves during the winter. In February, the town hosts the family-friendly HarborFrost, which starts with a Culinary Stroll and ends with a sunset firework display over the scenic harbor, with plenty of other festivities in-between.
Kripalu is a yoga retreat in the Berkshire Mountains of western Massachusetts. Whether you spend a weekend or a week at this relaxing and rejuvenating sanctuary, you're guaranteed to return home feeling renewed.
With over 1,000 feet of vertical on 167 acres of skiable terrain, Mountain Creek is an obvious choice for skiers and riders based in New York looking to make some turns. And its proximity to the city will allow you to be back home in time for dinner.

This rural town, located in the hilly Berkshires of Western Massachusetts, is easily accessed by bus from New York City and offers plenty of opportunity for exploring the outdoors, shopping in locally-owned boutiques and take a break from your normal routine.
Only a 60-minute commute from Manhattan, this summer destination can also be a great escape from the hustle and bustle of city life during the winter months.

Chances are, if you're a skier or rider, you are probably planning a trip to the east coast's snowiest state — Vermont. And if you'd like a change from Killington and Stowe, the live music, Jackson Gore Village and ice skating are a few reasons to check out Okemo this season. Oh, and the skiing is phenomenal!
This mountainous region of New York, located just two hours from New York City, is an outdoor enthusiast's paradise. World-class climbing, expansive wilderness areas, ski resorts and quaint mountain towns draw visitors from around the globe.

While Bethlehem's livelihood once depended mostly on its steel mill, today the historic town has been re-energized with music, events, food and drink.

With the popularity of places like Aspen and Park City, many seem to forget that North Conway is known as the birthplace of skiing in North America. But the 751,000 acres of national forest that surround the town coupled with its restaurants, bars and shopping make it a great destination for skiers and non-skiers alike.

Syracuse may be the fifth populous city in New York, but its proximity to thousands of miles of parkland, the finger lakes and New York's wine country make it easy to have both an urban and rural getaway in one trip!

Think you have to head out west, or at least to New England for good skiing and a mountain town vibe? Think again. The Poconos have at least a dozen downhill resorts, including Jack Frost/Big Boulder which has gained national recognition due to its terrain park.

Who says you can't have a culture and arts-filled mountain retreat without leaving Massachusetts? Well, maybe no one, but if they do, the Berskshires will surely prove them wrong.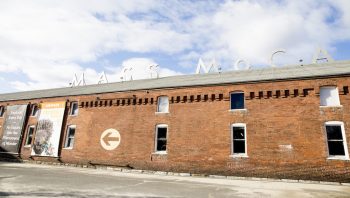 With many flocking to upstate New York's most popular mountain town, Lake Placid, Saranac Lake awaits those who enjoy outdoor adventure, mountain culture, and maybe a little bit of partying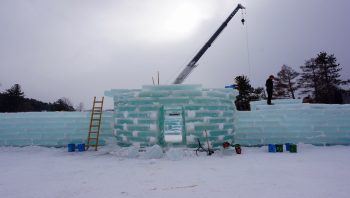 If a classic charming New England town is on your agenda for this season, then Woodstock's covered bridges, church steeples and surrounding rolling hills of the Green Mountains belong on your radar. And don't forget about the town's ski hill, Suicide Six!

The Canadian capital is often overshadowed by Montreal, Toronto, and other of the more popular urban destinations across the country. But Ottawa's museums, restaurants and cultural scene deserve your attention just as much as the party towns.

This small mountain town in upstate New York is located on the shores of a lake by the same name, and is the perfect place for outdoor adventure, or just to get out of the city for a weekend of relaxation.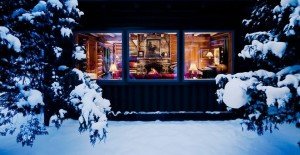 Often referred to as "The Ski Capital of the East", the village's restaurants, breweries and year-round events make it a great destination even if snow is not your thing.