Chances are you've heard of the Berkshires, but maybe never visited. Or at least not yet! Great Barrington in the Berkshires is the perfect winter getaway from NYC. This picturesque town in Western Massachusetts is a hub with delicious food, great snowy activities and cultural activities to fill a weekend.
Great Barrington is a 3-hour drive from NYC and can serve as your "home base" for your trip to the region. The town has long been a vacation destination, but a recent revitalization has brought even more options that make Great Barrington – and the Berkshires – a winter wonderland worthy of a trip.
Where to stay
The Berkshires are sprinkled with charming towns filled with boutique shops, artisanal cocktail bars, and bakeries that draw you in with the smell of freshly baked bread and sweets as you walk by. Picking a place to stay in the Berkshires largely depends on how you want to spend your time in the region, whether you want to be within walking distance from attractions, a short drive, tucked in nature, close to ski slopes, lakefront, etc!
That being said, we're partial to Great Barrington and the surrounding villages as the perfect place to stay in the Berkshires — especially if you're traveling to the Berkshires from NYC.
We recommend staying just outside of Great Barrington in the quaint village of New Marlborough so you can enjoy all that downtown has to offer while taking advantage of being surrounded by nature. New Marlborough is less than 15 minutes from downtown Great Barrington and is home to one of the Berkshires' best restaurants, Cantina 229.
For a cozy winter getaway, be sure to check out Oak Hill House, a newly renovated 3-bedroom cottage designed for relaxation on 12 wooded acres, and just minutes to adventure. Guests enjoy the backyard oasis with a hot tub and fire pit perfect for watching the sunsets. And on those extra frigid days, stay inside and enjoy the wood-burning fireplace.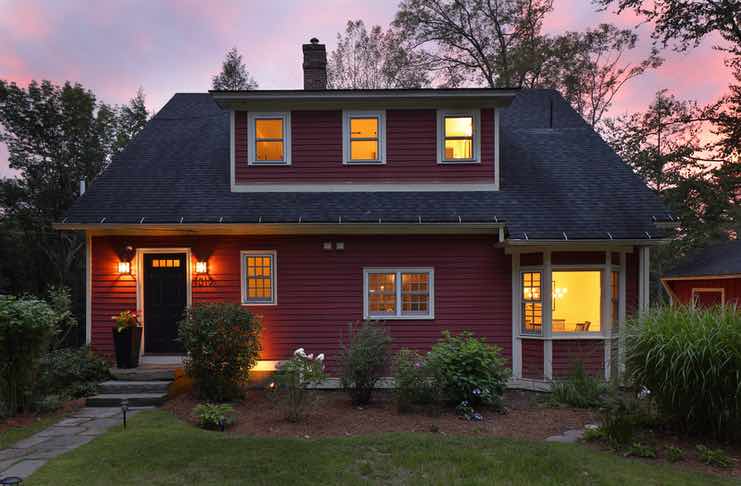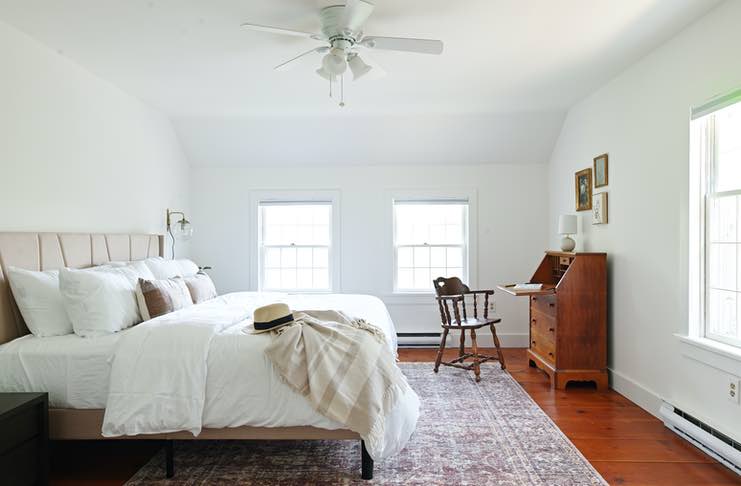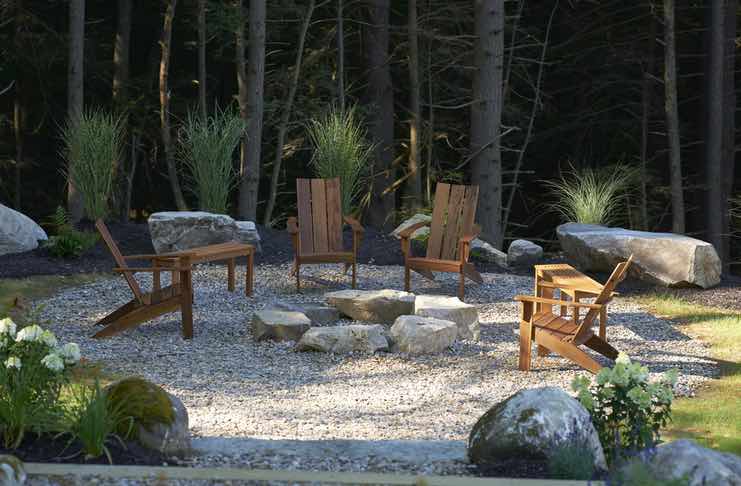 What to do
The Berkshires are synonymous with outdoor adventure, no matter the season. Particularly in the winter, the Berkshires are a great way to escape New York and hit the ski slopes. No matter your age or ability, there are a plethora of mountains you can hit this winter.
Ski Butternut is a favorite as it's only 5 minutes from the center of Great Barrington.
With 100 skiable acres, 10 lifts, 100% snowmaking ability, lessons, rentals, and a variety of trail difficulties, Ski Butternut is sure to please everyone. And if you're not interested in skiing or snowboarding you can enjoy tubing at Ski Butternut!
There's a reason why Butternut's slogan is "Where Families Go To Play In The Snow!" given their affordability and activities for all ages.
Watch this to get a glimpse of the place:
If you're done with the slopes and want to continue your outdoor adventures near Great Barrington, you can snowshoe or cross-country ski. Don't miss the winter trails at Beartown State Forest around the stunning Benedict Pond.
Warm Up Inside
After all the outdoor activities, you're probably ready to warm up. We recommend browsing the shops in and around Great Barrington's Railroad Street. You'll find home decor, quirky collectibles, clothing, antiques, and more. Grab a hot chocolate from a cafe in downtown Great Barrington to keep your hands warm as you pop in and out of the many adorable stores.
And if you're looking to get in your car and explore some of the countless cultural offerings throughout the Berkshires, head north to the Normal Rockwell Museum, the Clark Art Institute, or Mass MoCA – all terrific ways to spend an afternoon while immersing yourself in the vibrant history, arts, and entertainment of the region.
Eat + Drink
If you're staying in New Marlborough, the best way to start your day is by heading a few minutes down the road to The Southfield Store where you'll find local coffee, homemade pastries, filling breakfast sandwiches, friendly staff, and many locals hanging out with friends or reading the morning newspaper.
For a casual lunch, head to Great Barrington for a bite at Twoflower Cafe or Marketplace – two go-to options for salads, sandwiches and quick bites.
Once you're ready for a cocktail and charcuterie board, step inside MoonCloud – a cocktail lounge serving up inventive and delicious cocktails paired with locally sourced cheeses and meats.
For dinner, Cantina 229 is a must. It's just a mile down the road from Oak Hill House, and reservations are highly recommended. Cantina 229 serves up some of the best food in the Berkshires and regularly re-invents its menu to showcase locally grown sustainable ingredients. Cantina 229 will impress even New York's biggest foodies.
Another great dinner option is Prairie Whale in downtown Great Barrington. Diners enjoy farm-fresh food in a cozy, tavern-like setting surrounded by locals and tourists in pursuit of a tasty meal.
Check out this walking tour of Great Barrington:
Insider Tip
Don't over plan your weekend! The Berkshires are a huge region, rich with history, culture, adventure, food, and events. Part of the fun of spending time in the Berkshires and Great Barrington is going with the flow and chatting with locals to gather even more recommendations on how to spend your time.
Some of our most memorable moments in the Berkshires include sitting down with a coffee at The Southfield Store for a long breakfast, and taking casual strolls around Benedict Pond and along Railroad Street in Great Barrington.
How to get to Great Barrington from NYC
The best way to get to Great Barrington from NYC is by car. Great Barrington is about a 3-hour drive north from New York City. A car is also the best way to get around the Berkshires as many activities are a short drive away from each other and the region is fairly spread out. While ridesharing apps like Uber and Lyft are available, they're not completely reliable so having your own car is recommended.
You can also access the region by train. You can take Amtrak to Hudson, NY or to Pittsfield and then rent a car or take a rideshare from there.
If you're flying into the Berkshires, the closest airports are Albany International Airport (in Albany, NY) or Bradley International Airport (in Hartford, CT).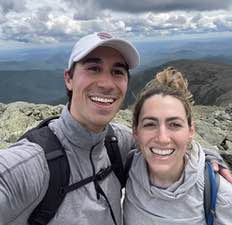 Jared lives in Brooklyn with his wife, Dana. After meeting in college in Washington, D.C. the couple worked in politics before leaving DC for New York. While working remotely in 2020, the two fell more in love with all things Berkshires and decided to purchase a house to renovate and share with guests. Now they love to share their favorite places to eat, hike, hang out, and did we say eat with family, friends, and guests who are visiting the Berkshires for the first time or the 100th time!