offMetro is a travel resource for city dwellers who want to get out of town–car-optional. oM reports on the best day trips and weekend getaways that are easily accessible via alternative modes of transportation, be it by bike, bus, subway, or boat. If you can't make the weekends longer, strive to make them better.
If you have questions or would like to share local getaway ideas, please contact us at contact@offmetro.com.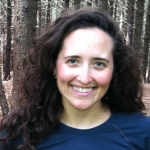 Sarah Knapp | Publisher / Owner
Sarah Knapp is a Brooklyn based entrepreneur whose love for the outdoors and community building led her to the October 2013 creation of OutdoorFest. She has a BA in History, is a Wilderness First Responder and a NY state hiking, camp and boating guide. Her proudest achievement to date is reading the Aeneid in Latin. Follow Sarah @srhknpp @outdoorfest @MappyHour.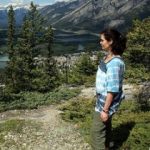 Allison Tibaldi | Senior Editor, New York
Allison is a native New Yorker, who has lived in Rome, Tuscany, Melbourne, Toronto and Los Angeles. She frequently contributes travel pieces to Family Travel Forum, using her own children as guinea pigs as they travel the globe. She is fluent in Italian and Spanish and laughably adequate in French. Her background as an Early Childhood Educator gives her an added understanding of what it takes to travel with kids in tow. She firmly believes that the most important part of education takes place outside of the classroom, on the road, around the world. She never misses a chance to sample local delicacies, as her love for travel goes hand-in-hand with her love for food and wine. Follow Allison at @gourmetrav.
Lauren Matison | Co-Founder / Editor-at-Large
In 2007, Lauren and her husband Vincent launched offMetro.com with the idea that if you can't make the weekends longer, you must strive to make them better—with a light carbon footprint. When she's not biking over the George Washington Bridge, hiking in the Hudson Valley or riding the rails through New England in search of new oM adventures, Lauren is off exploring the world for Travel + Leisure, Men's Journal, Thrillist and Lonely Planet. Follow Lauren @LaurenMati.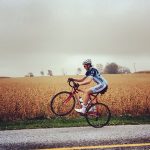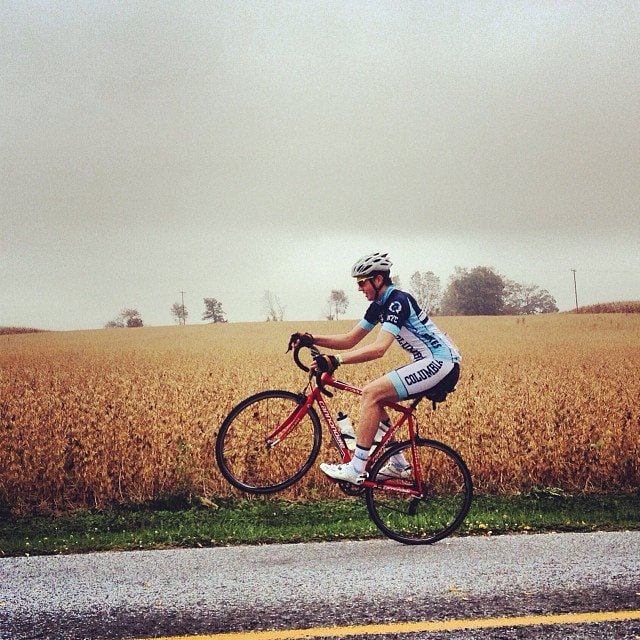 Vincent Crossley | Co-Founder / Technology Advisor
Vincent spent long hours developing this site, and hopes you enjoy his handiwork. In addition to web development, he is an avid photographer and loves discovering new places to bike and surf. Vince was born in Paris, lived in London, Pennsylvania, New Jersey, and Rhode Island, and now resides in the heart of Manhattan, taking every chance he gets to explore off the island. Vince graduated from Lehigh University with degrees in Design and Mechanical Engineering, and continued with a graduate degree at Carnegie Mellon University. Vince most recently worked as a Product Manager at IAC and Amazon, and recently received an MBA at Columbia University. He is also co-founder of TheTake, a new app that lets you buy things you see in movies.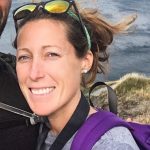 Annie McBride | Managing Editor, California
Annie is a travel writer, environmentalist, and surfer based in Venice, CA. She heads up our West Coast team, keeps our grammatical errors in check, and makes sure our California writers always have a plan for their next adventure. Follow Annie's travels @annelisemcb.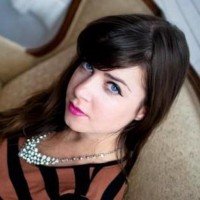 Carly Pifer | Senior Writer
Carly Pifer is a freelance writer who has been known to follow whims inspired by romantic movie scenes or colorful street style shots to India, Japan, Tunisia and Argentina. After stints living in Seoul, Boston, Paris and Los Angeles, writing and searching for something intangible, she landed somewhat steadily in Brooklyn and has begun to find inspiration in her more immediate surroundings (and also the permanence of her bookshelf). She writes about fashion for Refinery29 and has been known to pack an outfit per day on backpacking trips. Please visit her website to read her travel diaries and other writing on the web www.carlypifer.com.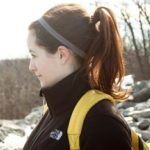 Emily Frances | Photographer
Emily Frances is a documentary photographer and teaching artist based out of Queens, NY. She has been published by University of Chicago Press, American Express, Philadelphia Magazine and Reebok. She is an avid biker and traveler that never leaves home without a camera. Check out her work at emilyfrancesphoto.com