As skiers and riders, we often get caught up in a whole East Coast/West Coast rivalry. Some may claim that the east is great for those who prefer ice skating over skiing, while us East Coasters know that the challenging conditions spawn the greatest skiers in the country. While both sides have valid points, there is no arguing that the deep days we dream of do occasionally grace the eastern seaboard. And when they do, it's on.
Here at offMetro, we've compiled a list of the best ski towns on the East Coast to check out this winter, whether it's for the deep powder and tree skiing or the hot toddies and microbrews. 
North Conway, New Hampshire
Home to six downhill resorts within a half-hour of town and a rapidly growing backcountry scene, North Conway is a great place to base yourself for a ski vacation. Fuel up with the locals at Frontside Coffee Roasters before heading out for the steeps and deeps at Wildcat Mountain. Or stay in town and take some laps at Cranmore Mountain Resort. For dinner, head over to The Thompson House Eatery, located in nearby Jackson, for some locally sourced fare in an old New England farmhouse.
Getting there: Getting to North Conway from New York City is relatively easy via public transit. You must first get to Boston, so consult our public transportation guide. From Boston, Concord Coach Lines offers a bus to the center of North Conway from South Station. Once in North Conway, Fast Taxi will take you anywhere in the Mount Washington Valley area.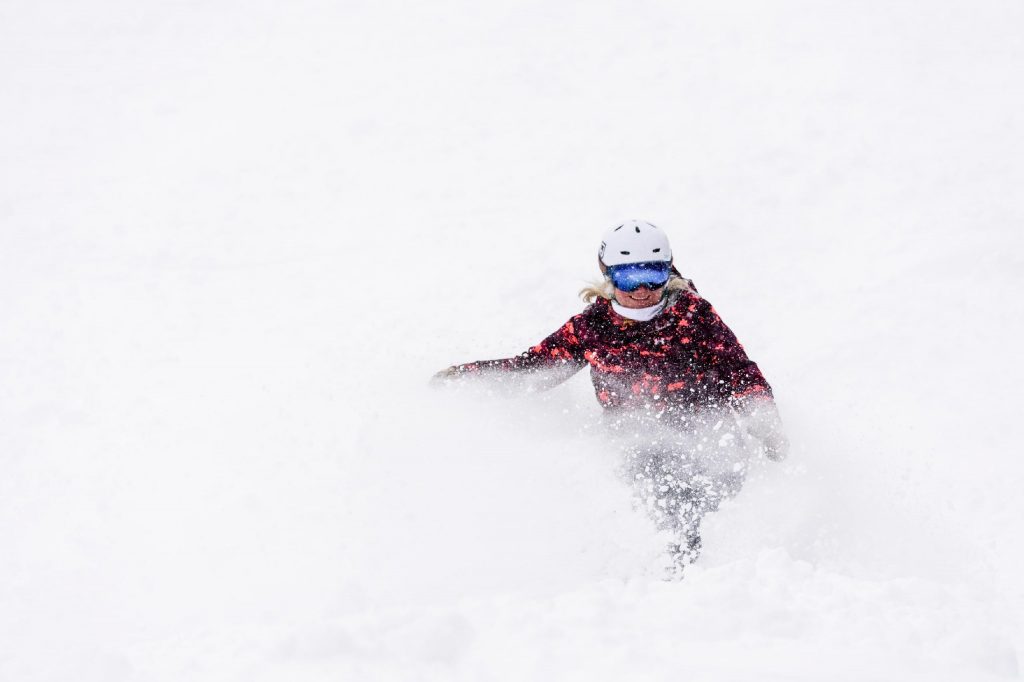 Killington, Vermont
Often claiming the longest season in the east, Killington rivals many west-coast resorts in terms of skiable in-bounds terrain. And its accessibility from New York makes it a must-experience ski vacation this winter. While the town itself largely revolves around the mountain, there is still plenty to do. Grab some seafood and check out live music at The Wobbly Barn Steakhouse, and spend the night at The Killington Mountain Lodge, located just a mile from the mountain.
Getting there: Getting to Killington from NYC couldn't be easier. On select weekends and Saturdays, Ovrride offers round trip transportation and lift packages, with pickup locations in Brooklyn and Manhattan. On weekends when Ovrride is not an option, Greyhound offers service to Killington. Once in town, The Bus runs the access road hourly on its Diamond Express route, or you can contact Gramps Shuttle if you'd rather not wait.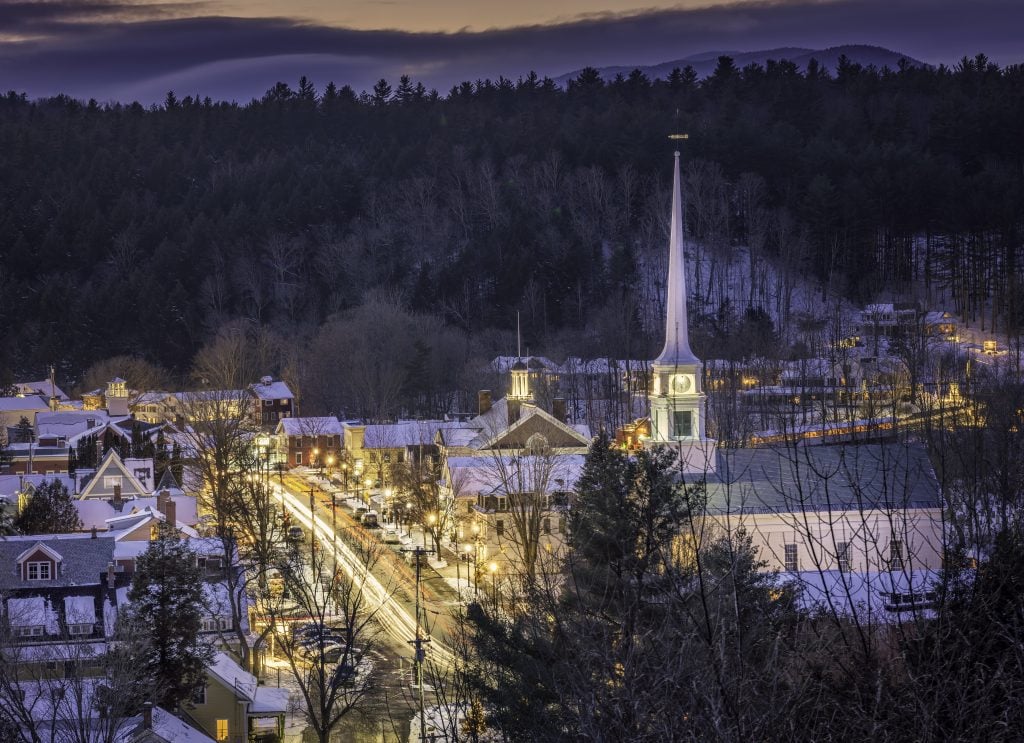 Stowe, Vermont
While many refer to Stowe as "The Ski Capital of the East", you don't even have to be a skier to enjoy this classic New England town. When you're done exploring Stowe Mountain Resort and Spruce Peak, sample some of the best beer in the country at Doc Ponds before heading over to Tres Amigos and The Rusty Nail Stage for some live music. Spend the night at The Stoweflake Mountain Resort and Spa, located minutes from the slopes.
Getting there: Ride Amtrak's scenic Vermonter from Penn Station to Waterbury in 6 hours.  From Waterbury it's a 10-minute taxi ride to Stowe. Jessica's Vital Transit (802- 279-8251) and Stowe Taxi (802- 253-9490) are reliable. Call ahead and book a taxi to meet your train.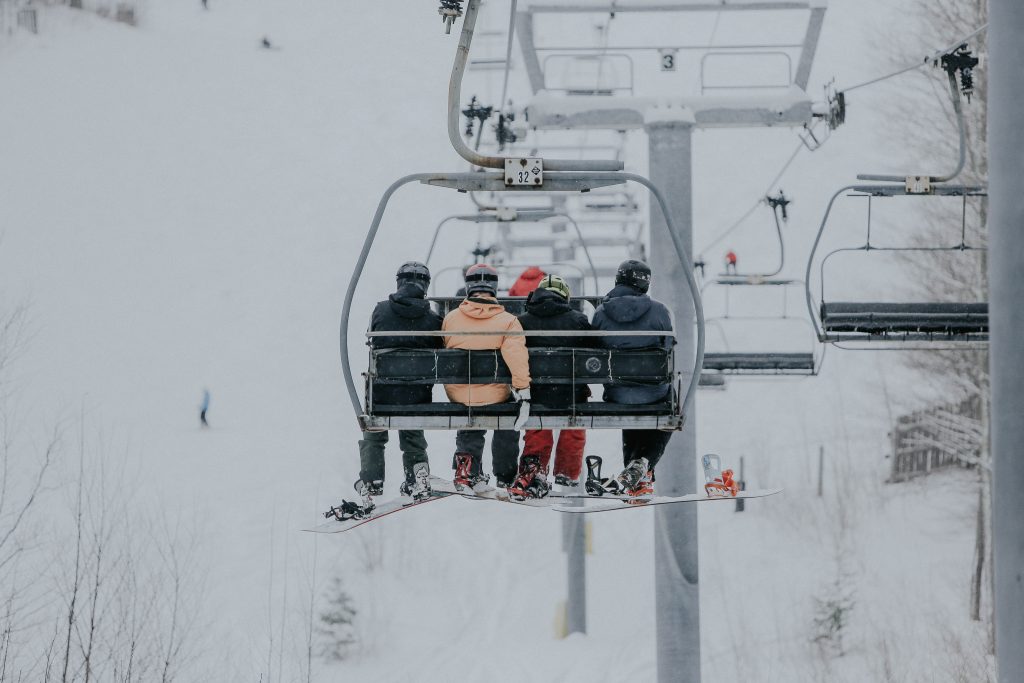 Hunter, New York
Located just two-and-a-half hours from New York City, the town of Hunter is home to one of New York's premier skiing destinations — Hunter Mountain.  The ease of access to Hunter's 320 acres makes it worthwhile even for a day trip. But if you do decide to spend the night, consider the recently renovated Scribner's Lodge which offers views overlooking the ski resort and surrounding mountains. And the lodge's restaurant — Prospect at Scribner's — offers locally inspired cuisine and an impressive cocktail list.
Getting there: In addition to multiple transportation options offering service from New York City, Sourced Adventures also offers a day pass and transportation package starting at $99.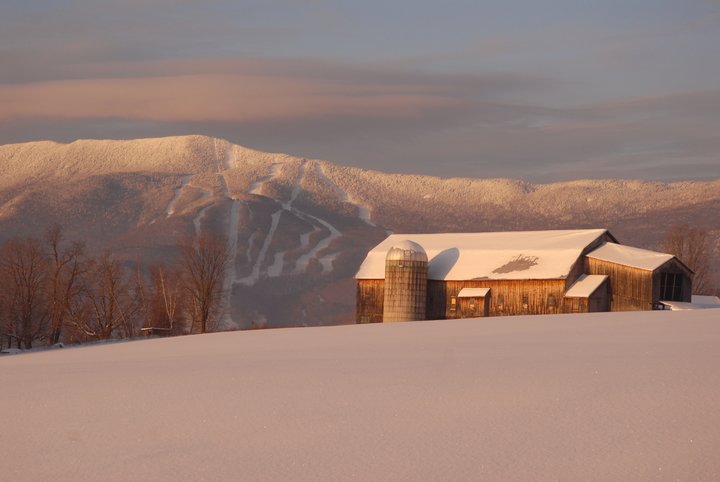 Waitsfield, Vermont
Located just south of Stowe, Waitsfield is a town in the Mad River Valley that lacks the crowds without sacrificing snowfall or terrain. Skiers and riders have 4,000 acres to explore at Sugarbush Resort, located in nearby Warren, while the skiers can also search for the stashes at Mad River Glen. Grab a slice of pizza and a local brew at The Blue Stone or head over to The Mad Taco for Mexican. If you want to stay slopeside, spend the night at the Sugarbush Inn at Sugarbush.
Getting there: Travel to and around the Mad River Valley is easy thanks to Amtrak and the Mad Bus. From New York City, take Amtrak's  Vermonter line to Waterbury, and then hire a taxi service, such as C & L, to get into the Valley. The Mad Bus is a free shuttle service that stops at various points around the Valley during the winter months.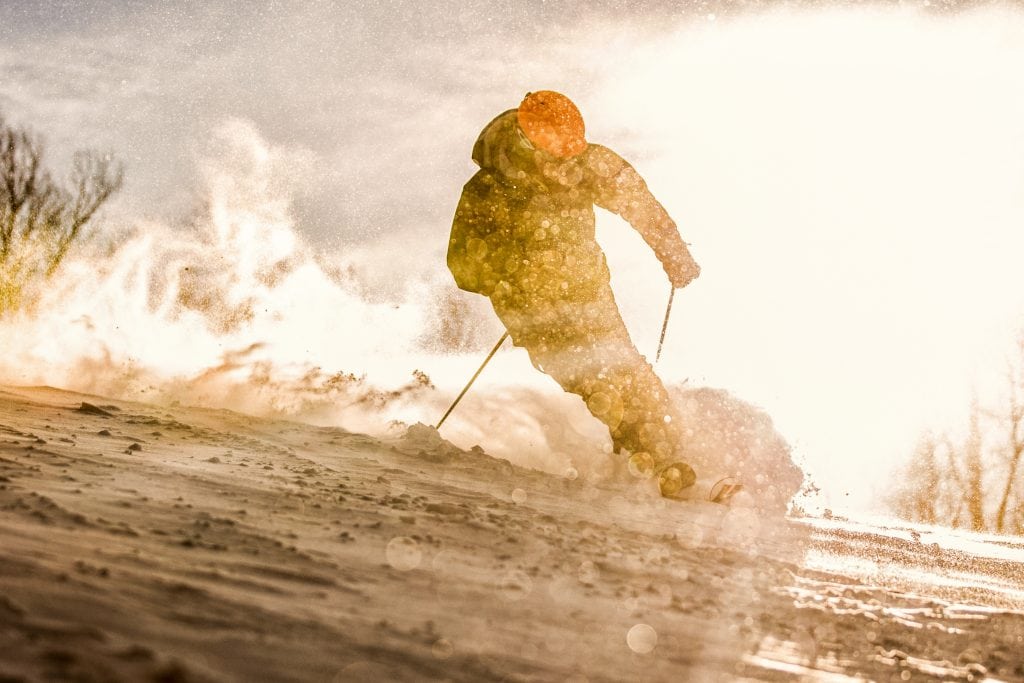 Vernon, New Jersey
If Vernon doesn't ring a bell, maybe Mountain Creek does. Located just an hour away, Mountain Creek is the closest ski resort to NYC and easiest to access via private shuttles. While it is convenient to do as a day trip, there are enough lodging and dining options associated with the resort to make a weekend out of it. If you want to treat yourself to slopeside lodging, check out The Appalachian, located at the base of Vernon Peak. Grab a burger and beer and enjoy the firepits at the German-style Biergarten for a more casual atmosphere, or check out the Hawk's Nest for some locally-sourced cuisine in a more intimate atmosphere.
Getting there: There are many options for getting to Mountain Creek, including the NYC Snowbus, which offers transportation Friday through Monday and Wednesday.
Feature image by Josh Laskin (@joshlaskin)
Josh Laskin is a freelance travel writer and photographer based in the White Mountains of New Hampshire. When he is not at work or on the road, you can find him in the mountains snowboarding, climbing, hiking, fly fishing, mountain biking, and eating bagel bites.