Just a stone's throw from midtown Manhattan, Tarrytown is a low-stress escape from the city. It is accessible via Metro-North and all of its dining, shopping, and entertainment options are easy to walk to, making it perfect for car-less New Yorkers.
What to do:
Tarrytown is perhaps best known for being featured in Washington Irving's The Legend of Sleepy Hollow. It is in fact the epicenter for Halloween festivities in the New York area, but this charming town is vibrant all year. Literary and history buffs alike won't want to miss the opportunity to visit Sunnyside, the former home of Mr. Irving himself. Knowledgeable guides dressed in traditional garb will lead you on a tour of the property, sprinkling their explanations with stories about famous guests and quirky fun facts (the house consists of 19 rooms but no bathroom!).
Just a mile up the road, Lyndhurst is an equally worthy destination. In contrast to Sunnyside's quaint curved walls and low ceilings, Lyndhurst is larger and grander, boasting ornate Tiffany Windows and porcelain-tiled walkways, giving the estate a palatial feel. The walls are adorned with portraits and no luxurious detail is spared.
Eats and Drinks: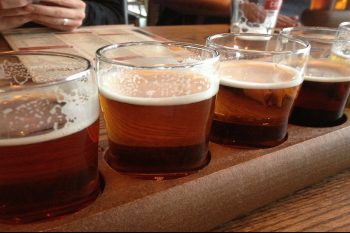 For an inexpensive and delicious lunch head to Lefteris Gyro. The casual Greek Diner is beloved by locals and visitors alike, serving classic favorites like gyros and souvlaki. For vegetarians, their hearty Greek salad served with kalamata olives, grape leaves, and laced with their delicious Greek dressing (also available for purchase by the bottle) is not to be missed. Their rustic vegetable soup is surprisingly addictive, served with a generous portion of warm, fresh pita bread.
For a casual drink, head to The Oath Craft Beer Sanctuary (closed), located next door to Lefteris Gyro. The bar always has 20 rotating beers on tap, most from local Westchester and NY state breweries. Owner Joe Vicidomini aims to appeal to a wide range of tastes, so every customer should be able to enjoy a drink that suits their personal palate, ranging from hoppy IPA's to citrusy, dry apple and pear ciders. For a light, aromatic cider, try Hardscrabble Cider's Fruit of The Farm brew, which includes fresh pressed nectarines, strawberries, and blueberries. For an assertively hoppy pale ale, try Peekskill Brewery's NYPA, which took home the silver medal at the 2014 Great American Beer Festival.
Rivermarket Bar and Kitchen is a top spot to enjoy a farm-to-fork evening meal before heading back on the train. No detail goes unnoticed at this tastefully designed yet unpretentious eatery. The focus is on sustainability, from locally sourced organic meats to the ceilings of the restaurant designed from repurposed soil boxes from nearby Columbia County. Guests can enjoy classic American fare such as burgers and salads, as well as an array of seafood, or opt for handmade pasta or one a Neopolitan-style Pizza. The pizzas are baked onsite in the 800-degree wood-burning oven to create a signature crispy yet chewy crust.
Insider Tip: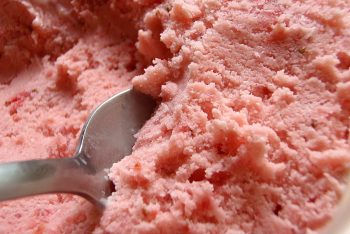 For a sweet afternoon snack, head to the Lighthouse Ice Cream Kompany, just a few steps from the Metro-North Station. The shop boasts an assortment of super-rich ice cream, sorbets, and gelatos made from organic products sourced from a local creamery, served in homemade waffle cones.
On a chilly day, treat yourself to tempting baked goods from Brooklyn's Balthazar Bakery, and coffee drinks brewed from beans from Gowanus's Stone Street Coffee.
How to get to Tarrytown from NYC
Metro-North offers fast and frequent service to Tarrytown from Grand Central Station. The ride is just under 40 minutes with express train service, or 45 minutes with local train service.
For more information go to visitwestchesterny.com
Photo credits: Christopher Radko, CK Golf, Joy
Madeleine is an NYC based writer. Her favorite recent travel destinations include Southeast Asia, Australia, and the United States Southwest. While not traveling you can find her teaching yoga, exploring independent coffee shops, or cheering on the New York Mets.