Syracuse is a mere hop, skip and a jump from Manhattan. A foodie paradise with plenty of snowy sports and a downtown filled with rich history, this cousin to the Big Apple is now being called the official home of winter.
Play:
Syracuse wouldn't be the official home of winter if it wasn't home to Toggenburg Mountain, located just 30 minutes from downtown. This mountain hosts 21 trails to ski and snowboard across. Try tubing and then warm up in The Foggy Goggle, with a hot chocolate or local Empire brew. You'll feel like a true Central New Yorker if you make a stop to ice skate at the cute historical Clinton Square.
Find Hotels in Syracuse:
Bringing in 26 million visitors each year is the nation's sixth-largest mall and entertainment center, Destiny USA, a shopper's haven so large that it requires its own zip code. If you are thinking this is just a place to shop, you will surely be amazed to find the world's largest indoor rope course, go-karts, and laser tag… just to name a few activities onsite.
Eats + Drinks:
A short walk from the Marriott Syracuse Downtown Hotel, The Mission is a cozy Mexican restaurant with an important history. The building formerly known as the Syracuse Wesleyan Methodist Church was a 19th century way station on the Underground Railroad, representing the brink of freedom. These days, try the fish tacos paired with the Middle Ages Mission Pale, a beer brewed expressly for The Mission.
Witness the strong ties between downtown and Syracuse University by stopping in Funk 'N Waffles. This musical-themed restaurant was started by two students after experimenting with a waffle-maker in their junior year at Syracuse University. When the concoctions turned out to be a hit, the students took their talents to the next level and opened Funk 'N Waffles. Try the spinach and brie waffle, while listening to some funky local bands. When school is in session, be prepared to get there early to avoid the line.
A trip to Syracuse would not be complete without a meal at the original Dinosaur Barb-b-Que. What once was a mobile concession stand for bikers looking for a hearty meal has now sprung up in seven other locations.
Beer, wine, coffee: Syracuse does all beverages right. After hitting the slopes, pop into Empire Brewing Company, a 60-barrel brewery that rests on 22 acres of farmland. Try the Two Dragons, a beer brewed with tea using ancient Chinese methods. If wine suits you better, head over to Anyela's Vineyard, the only Finger Lakes winery that protects their vines from the cold after harvest, and see why this cozy winery is collecting awards from near and far.
For a cup of hot chocolate or a caffeine boost, stop by the local staple of the Westcott neighborhood, Recess Coffee.
Insider Tip: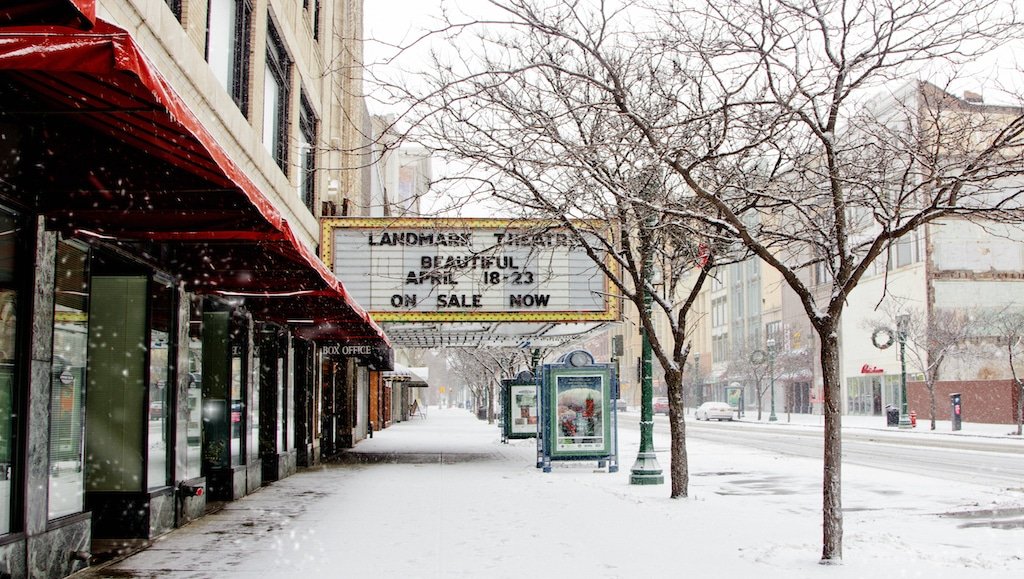 The Landmark Theatre is a historic theatre from the era when opulent movie palaces were the norm. Today, it's a performing arts center that draws its audience from around the region. A buffet of concerts, plays and films keep culture vultures totally satisfied.
Stay Here: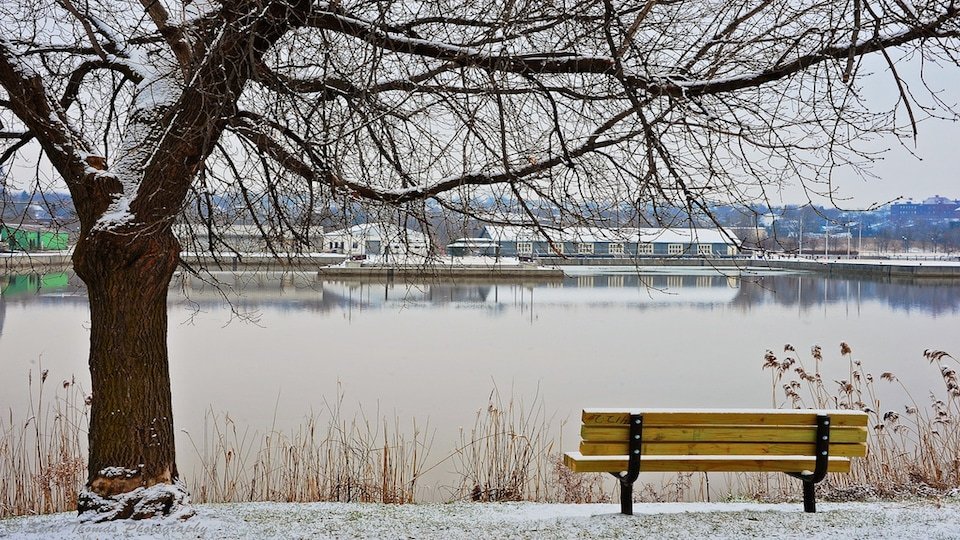 Rest easy in the impeccably renovated Marriott Syracuse Downtown Hotel. Built in 1924, and renovated in 2016, it's easy to envision local celebrities and big-time businessmen of the 1920s enjoying nights out in the Grand Ballroom. Take time for a bite to eat or a carefully crafted cocktail at Eleven Waters. The former barber shop now serves entrees paired with Finger Lakes wines and cocktails named with a nod to its past, such as The Blue Barber and The Clean Shave.
Getting to Syracuse from NYC
Hop on an Amtrak from Penn Station to Syracuse, which takes approximately 5.5 hours. You can also board a Trailways bus from Port Authority taking just under 6 hours, or grab a flight from JFK or LaGuardia and land in Syracuse in just an hour.
Photo credits: The author, Onondaga County Parks, Dinosaur Bar-b-Que, Scott Thomas and MotionMe