Here are 55 romantic getaways from NYC that have something unique to offer any couple looking to get the most bang for their buck.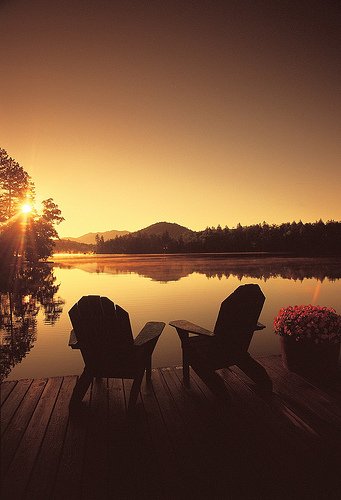 Ten Relaxing Lake Getaways Near NYC While the Midwest is revered for their five great lakes, the East Coast also has great options for couples seeking affordable and luxurious lakeside enjoyment, from the Finger Lakes of upstate New York to New Hampshire's Lake Winnipesaukee. Breathe in the fresh countryside air, go for a hike, and settle into an Adirondack chair with a blanket and glass of locally-produced wine with one of these ten lake getaways easily accessible without a car from NYC.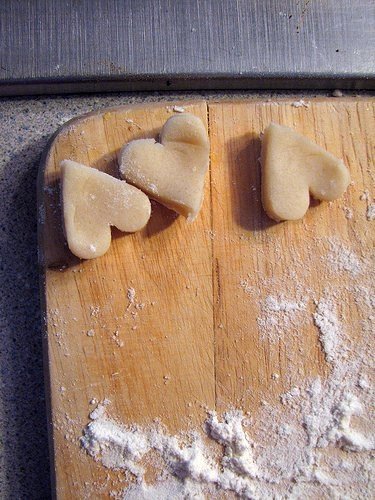 Remote Down, Whisk Up: 6 Culinary Getaways Near NYC You can only learn so much watching The Food Network. Put down the remote control and pick up a whisk at one of these culinary destinations near New York City—from the Culinary Institute of America in the Hudson Valley to a quaint bed and breakfast-hosted food and wine pairing in New Jersey. Even if your soufflés fall and your cookies crumble, a good time (and a new take-home chef's hat) is all but guaranteed at one of the following six gastronomical getaways–all accessible without a car, of course.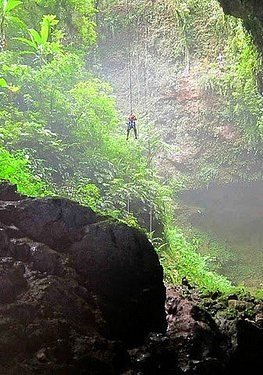 No Passport, No Car, No Problem: Things to Do in Puerto Rico If you think you have to cross the Atlantic to stroll narrow cobblestone streets and visit ornate cathedrals, think again. A three-hour, non-stop flight from JFK will bring you to San Juan, Puerto Rico. The mood is decidedly Latin here, but Puerto Rico is a U.S. territory, so you can leave your passport at home. Here are offManhattan's top picks for things to do in Puerto Rico–without a car, of course—including mojito workshops, cultural walking tours, island hopping, tax-free shopping, a sizzling nightlife, free trolley rides, rock climbing adventures, and much more.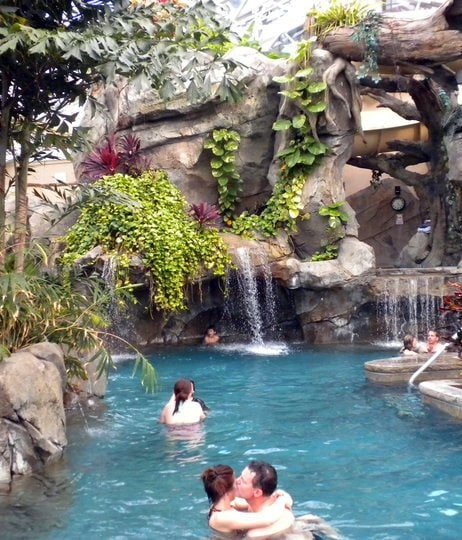 After searching for a 48-hour vacation near NYC that could deliver a long-lasting sense of relaxation for New Yorkers, we discovered Crystal Springs Resort in New Jersey, a place of private balconies, sweeping views of the Appalachian mountains, farm-to-table cuisine, an award-winning spa, a slice of tropical paradise, and much more.
A Romantic Getaway to New York's Finger Lakes Region With 125 vineyards spread along eleven linear lakes, the Finger Lakes area in upstate New York comfortably fills the role of Napa Valley's east coast sibling with a gift for producing winning, acidic whites—with the added bonus that you can reach these grapes by a bio-diesel-fueled bus. With its naturally striking glacier-carved landscape, the Finger Lakes cater to city-dwellers seeking a generous pour and a weekend getaway from the urban melee just five hours outside of New York City.
Skytop Lodge in the Poconos Perched in the Poconos, a tad over two hours west of New York City, there is a place completely deserving of the label "hidden gem." First opened in the late 1920s as a gentlemen's golf club, Skytop Lodge is a National Trust Historic Hotel and 5,500-acre camp for couples and families alike. While escaping to a resort in these mountainous Pennsylvania parts is no secret vacation idea, slipping into the easy tempo of Skytop will set your watch to a "Time. Out." you've never experienced before.
A Green Tour of Paris While Paris has pedestrian-packed streets and a well-developed Metro system, most Parisians will tell you that they are slow to warm to the idea of environmental conservation. But traveling to this beautiful city doesn't have to incur a negative impact on our planet. As we discovered, ecologically-minded New York travelers no longer have to compromise integrity to take a romantic vacation to the City of Lights. From your plane ride to delicious meals and a great hotel, here's how to make the most of a green tour of Paris.
Where to Eat, Drink, Sleep, and Play in Boston  With fervor to rival that of our own New York City, Boston prepares for next season with contemporary craft markets, bike tours, harbor ferry rides for the price of iced coffee and sheets of pappardelle wrapped in Bolognese from a star chef in the up-and-coming neighborhood of Fort Point. We sampled the latest additions along with some stalwarts to make the most of a romantic weekend in Beantown.
Railway to Small Town Heaven: Things to Do in Rhinebeck, NY Less than a two-hour train ride north of Manhattan, Rhinebeck is a quirky slice of New York history with all the trappings of a quaint upstate town. This village in the foothills of the Berkshire Mountains packs a pleasant punch, between the natural beauty of the Hudson Valley, non-commercial shopping avenues, time-honored traditions, and "hiya neighbor" local spirit; don't be too surprised when a stranger invites you to an open house for dinner—and you find yourself wanting to extend the weekend just one more day.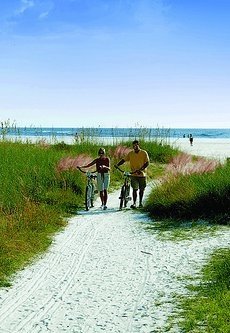 Sarasota, Florida Attractions: A Car-Free Getaway to the Gulf Beautiful beach towns are a dime a dozen in Florida. In Sarasota, you will find a coastal haven coupled with an artist's soul. You can spend the morning seaside, basking in the sunshine, before you ditch the bikini and view a world-class collection of paintings by the Old Masters. When the sun goes down, continue your cultural refresher course as you choose between a night at the opera, ballet, symphony or theater. In Sarasota, a city filled with car-free options, the beach vibe blends with an artistic sensibility that will have New Yorkers feeling right at home.
The
Bus Stops Here:
Pennsylvania is not the first place that comes to mind when we think wine, which is all the more reason to explore the beautiful and often overlooked wineries of Bucks County. It may be small (nine wineries in total), but Bucks County Wine Trail is mighty—and incredibly friendly. And there's much more to experience here than just what's off the vine.
Romantic Retreat:
If you've ever dreamed of living in a lighthouse, being the keeper of a small important place out at sea, this is your opportunity. Restored in 1912—and since lauded for its environmental initiatives, including wind-turbine-generated electricity, a nature preserve, low-flow toilets, solar showers that also water the gardens, no fridge—Rose Island Lighthouse offers a special rate from $75/night per two guests.
8 Pet-Friendly Hotels for the Eco-Conscious Traveler
Even the most devoted pet owners admit that one of the prices of puppy love is a less spur-of–the-moment lifestyle. Booking kennels and finding dog-sitters can put a damper on last minute getaway plans. Fortunately, we have found eight weekend destinations that welcome you and your pooch so you can still indulge in that spontaneous trip out of town.
Five Spa Vacations in New York
Consider a re-energizing getaway to a nearby spa, for a soothing, restorative experience. From Long Island to Westchester County, these five spa vacations in New York will bring you an invigorating day or weekend of pampering within the great Empire State. Catch the Metro-North or LIRR for your ticket to some eco-friendly rest and relaxation.
A Romantic Escape: Things to Do in Charlottesville, Virginia The train ride passes through just three states but what awaits at the end of the six-and-a-half-hour journey is a picturesque setting that feels worlds away from NYC. Nestled in the watchful shadows of the majestic Blue Ridge Mountains, Virginia's Albemarle County is home to long sleepy country roads, idyllic farms, great wine and music, and some of the friendliest people you'll ever meet.
Attractions in Bermuda: Beautiful Beaches, Bargains and Bikes Abound Enjoy a truly car-free tropical getaway to Bermuda, where the year-round mild climate, miles of secluded coves, pink sandy beaches, and close proximity to New York, make it a perfect long-weekend retreat.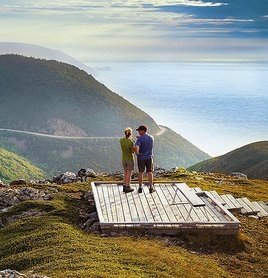 Nova Scotia Adventures: A Getaway to the Edge of the World Frothy white waves butting up against rugged seaside cliffs, soft sandy beaches, lush forests and valleys, and then more ocean. . . You may want to spend all waking hours in Nova Scotia out of doors. And it's highly probable you will.
Photos in order: miss.libertine, haleyredshaw, Mirror Lake Inn, Slabcity Gang, Allison Tibaldi, Nine Zero Hotel, Crystal Springs Resort, Visit Fingers Lakes, Skytop Lodge, Amy Cao, Gribiche, Sarasota Tourism Board, Golden Pheasant Inn, Rose Island Lighthouse, Canadian Tulip Festival, k.a.i., Audrey's Farmhouse, Woodloch Pines Resort, Trump Winery, mfairlady, Atlantic Canada Tourism Board