Few towns spell summer quite like Kennebunkport, Maine. This quaint New England seaside village is as welcoming as an ice-cream cone on a warm August afternoon. If you're looking for a timeless waterfront resort, the Nonantum is a low-key winner. It has been owned and operated by the same family for generations, so expect top-notch service and genuine familiarity.
Kennebunkport's event schedule is chock-full of nostalgic festivals and yesteryear parades. Adding to this Americana tableau are dozens of red, white and blue flags blowing in the sea breeze and old-fashioned lemonade stands dotting the landscape. It's tailor-made for a car-free getaway, as a bike, kayak or your own two legs are the ideal way to explore this town's charms.
The Digs
The casually elegant Nonantum Resort has been welcoming guests since 1884. Open seasonally from mid-April until mid-December, the 109 cozy rooms present classic nautical decor combined with modern comforts. It's the kind of place where guests gather around the fire circle for a nightly snack of s'mores after a friendly game of beanbag toss or a twilight dip in the heated pool. Morning yoga on the lawn offers salty inhales along with an inspiring ocean view. Children's activities, such as arts and crafts and crabbing, hark back to a time when life was just a tad simpler.
You'd be hard pressed to find a New England hotel with a deeper commitment to sustainability. The grounds and gardens are 100% organic, with plantings to help sustain bee and monarch butterfly populations. Biologic pest control uses ladybugs and praying mantis to treat insect problems, while mosquito repellent is made from peppermint oil. The property embraces a comprehensive composting program, environmentally preferable cleaners, energy efficient heating and air conditioning and electric vehicles with three charging stations on site.
Get Outdoors
Grab one of the resort's cruiser-style bikes or kayaks and pedal or paddle into town in a jiffy. Meander and explore the adorable shops, art galleries and authentic lobster shacks.
If you're feeling lazy, the Nonantum's efficient shuttle will escort you to any of the town's picturesque beaches, so you may swim and beachcomb without paying the costly parking fees.
The Eats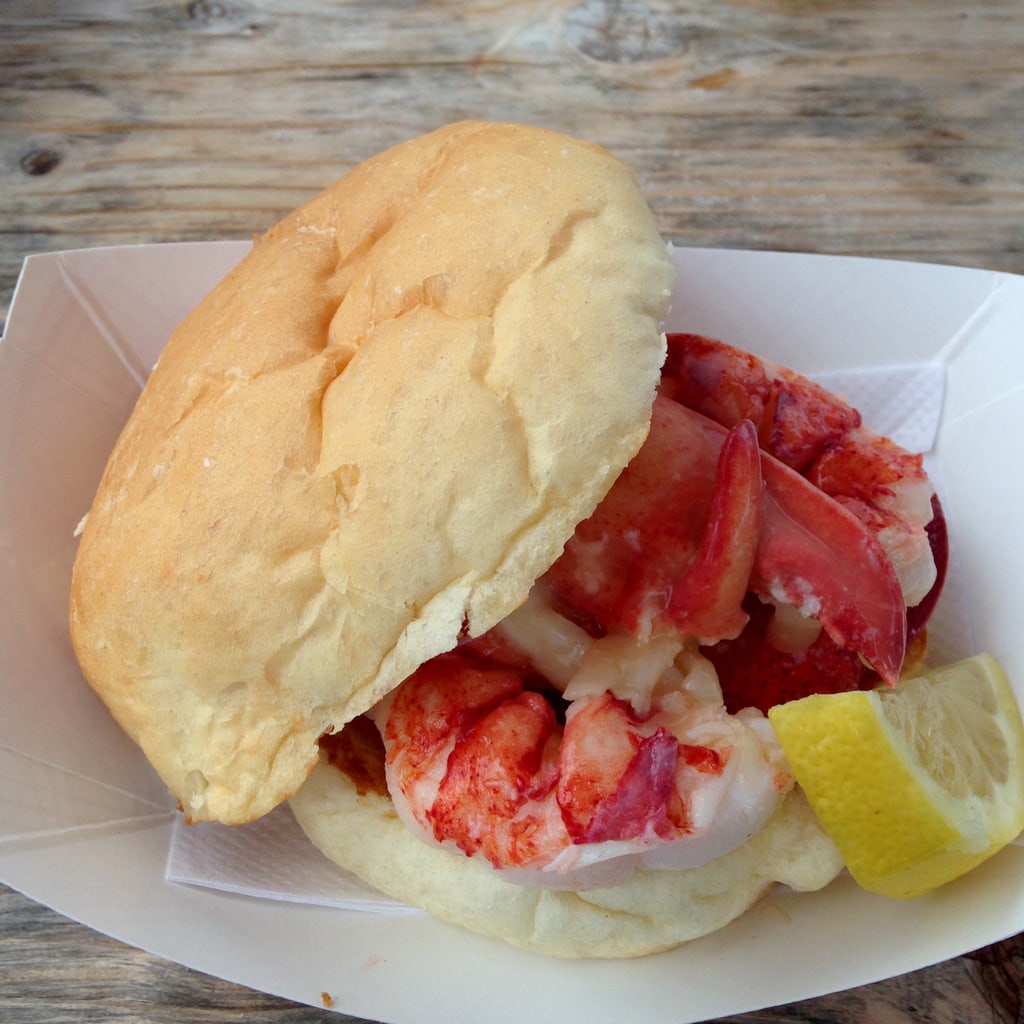 The Nonantum's onsite restaurant, 95 Ocean, uses locally sourced ingredients and just-picked produce from their organic garden. Book a room directly on their website and you'll get a bountiful breakfast buffet included in your rate.
For a true taste of Maine, don't leave town without savoring a lobster roll from the Clam Shack. The hand picked lobster meat is piled high on a non-traditional round-shaped roll with just a dab of mayo and/or melted butter, proving that simple is sometimes the most delicious.
Insider Tip
For a memorable Maine experience, take a ride on the Rugosa, a working lobster boat that cruises the pristine coastline. Sit back and watch as they haul lobster traps or get in on the action and give it a try. It departs twice daily from the resort's own dock.
How to get there: See our Boston Transportation Guide. From Boston's North Station, catch Amtrak's Downeaster train. The journey to Wells, Maine takes around 90 minutes. The Nonantum will gladly pick you up at the Wells train station.
For more information, go to www.gokennebunks.com and www.visitmaine.com
Photo credits: peppered jane, Bob Dennis, Visit Maine, the author
Allison is a native New Yorker, who has lived in Rome, Tuscany, Melbourne, Toronto and Los Angeles. She frequently contributes travel pieces to Family Travel Forum, using her own children as guinea pigs as they travel the globe. She is fluent in Italian and Spanish and laughably adequate in French. Her background as an Early Childhood Educator gives her an added understanding of what it takes to travel with kids in tow. She firmly believes that the most important part of education takes place outside of the classroom, on the road, around the world. She never misses a chance to sample local delicacies, as her love for travel goes hand-in-hand with her love for food and wine. Follow Allison at @gourmetrav.