As the city eases into summer, the urge to fling yourself into a large body of water becomes almost unbearable. If you've surfed at Rockaway Beach, splashed your way through the city's pools, and are looking for a new aquatic diversion, consider these six kayaking trips in and around NYC.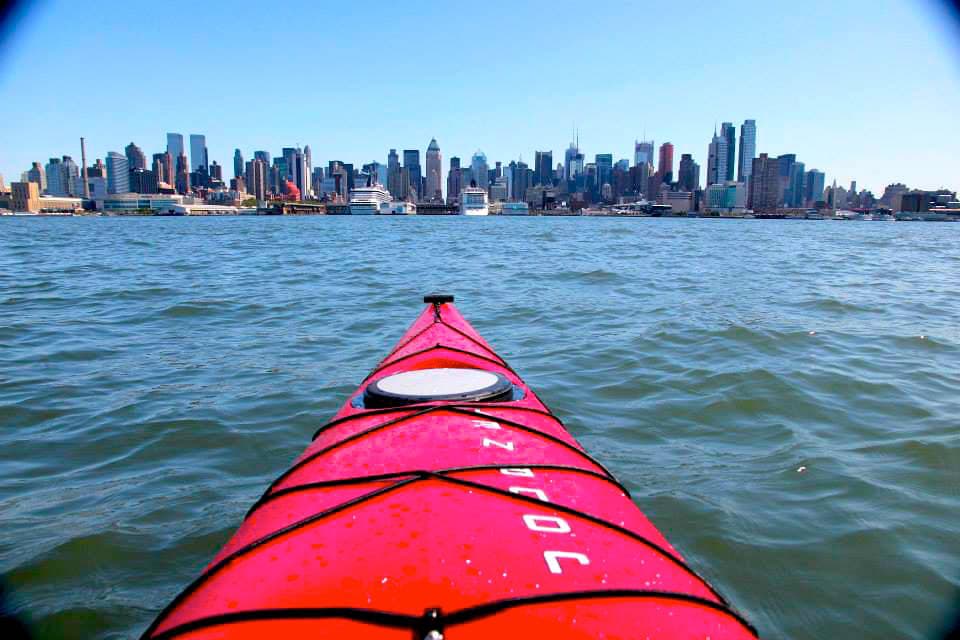 The Hudson River – Downstate
At the far end of West 44th Street on Pier 84, tucked in the shadows of the USS Intrepid, the Manhattan Kayak Company offers courses and tours for seasoned paddlers and novices alike. If you are comfortable getting in and out of a kayak, you can throw on a life vest and enjoy a half hour paddle near the boathouse, shielded from the Hudson River's currents and within easy access of the shore. For trips out onto the river proper, you will need to sign up for a guided tour with an instructor, or complete one of the courses offered by Manhattan Kayak Company's owner Eric Stiller and his team. "You can't beat the Skyline Tour and New York After Dark," says Stiller. Both are open to beginners and offer the quickest routes to sample the rarefied waters of the Hudson River.
Breakneck Pond
On July 2, the Appalachian Mountain Club opened its newest center in Harriman State Park, New York's second largest park, situated just 30 miles from Manhattan and easily accessible via the AMC shuttle from NJ Transit's Tuxedo Station. Whether you pitch a tent in one of the camping facilities ($36/night) or bunk up in a cabin (from $96/night), guests are welcome to take out canoes and kayaks and enjoy a paddle on scenic Breakneck Pond.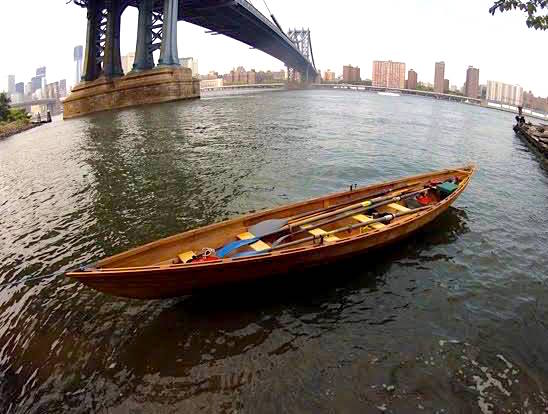 The East River
Catch a terrific view of the Brooklyn Bridge when you borrow a kayak from Brooklyn Bridge Park between Piers 1 and 2. You'll get all the equipment you need, plus a quickie lesson before you're allowed 20 minutes in the protected embayment. First come, first serve, weekends through the end of August. Best of all, it's free.
The Hudson River – Upstate
Ride Metro-North to leafy Cold Spring and spend the day paddling around the beautiful Hudson Highlands. Hudson River Expeditions offers something for all levels of proficiency. Book the four-hour Destination Waterfall Tour and you'll paddle the protected waters of Constitution Marsh to a secluded waterfall. If you've got kids, they have Family Excursions with special pricing for junior.
The Upper Harbor
For iconic eye-candy, try Manhattan Kayak's Statue of Liberty Tour. This whopping 15-mile round-trip requires participants to have completed the Kayak 1•2•3 class and gone out on 3-4 evening tours beforehand. But you can't beat that selfie at the end of it all.
For more aquatic adventures near NYC, check out Gordon Macrae's New York City Beach Guide.
Photo credits: Jamie McCaffrey, Manhattan Kayak Company, Hudson River Expeditions, Brooklyn Bridge Park
Gordon Macrae is a travel writer based in Brooklyn. He is currently writing a travel guide to the beaches of New York City and around. He is less Scottish than you think.