It's all about the water in Mystic, a historic village situated where the Mystic River spills into the Long Island Sound. Mystic is home to both a leading maritime museum and one of New England's premier aquariums. Boat rides are a favorite visitor activity, and restaurant menus abound with fish and seafood—although thanks to the same-named 1988 Julia Roberts movie, Mystic Pizza is also still a top culinary draw. Whether you like to stroll and shop along a quaint Main Street, wander side streets looking at grand old homes, sop up some seafaring history or just enjoy water views galore, it's easy to fill a few days in Mystic.
Set Sail
Cruising aboard the two-masted wooden schooner Argia, you get to experience the bygone maritime era that Mystic so ardently celebrates. And it's hard to beat being out on the water under full sail for ambience. Argia's crew share plenty of information about the sights and local history, but they don't narrate for the entire trip, so you are able to also relax and coast along (complimentary lemonade and snacks help too). If you're up for it, you can even participate in the raising and lowering of the sails. There are multiple two-hour cruises every day and tickets are around $50 for adults
Watch the Bridge
A fascinating experience for visitors to Mystic is part of everyday life for those who live there: seeing the Mystic River Bascule Bridge in action. An alarm sounds and moments later, up goes the 215-foot-long span of this 1920s drawbridge at the foot of Main Street. Bascule—from the French for balance scale—refers to the bridge's counterweights: two concrete blocks of more than 200 tons each mounted on the framework. The bridge is raised as needed, but typically at least once an hour during the spring and summer.
Live History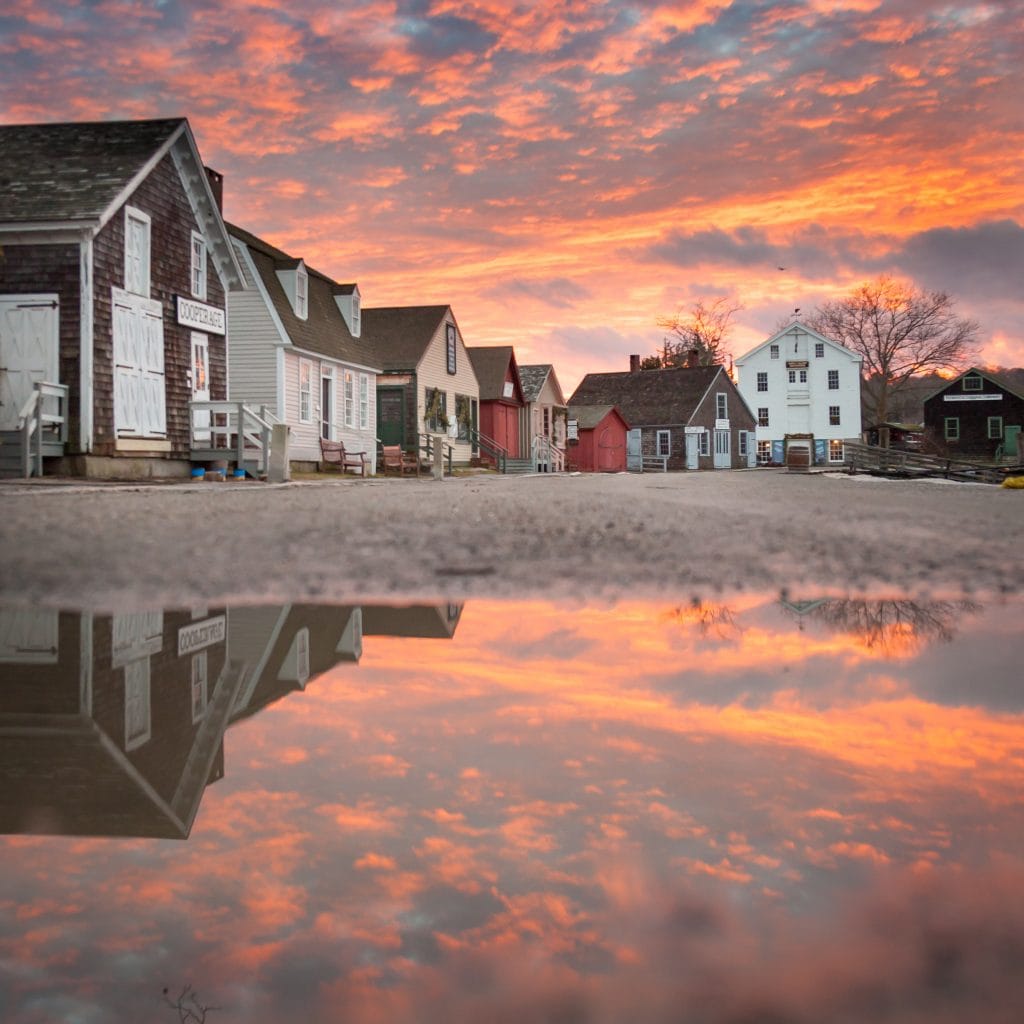 Want to learn how to make rope, navigate using antique nautical instruments, hear some live sea chanteys, cruise on a turn-of-the-century steamboat, eat in a tavern modeled after the one in Moby-Dick, peruse an exhibition of seascape paintings or ship figureheads? That's just a sampling of what's offered at Mystic Seaport Museum, which brings all aspects of maritime heritage under one roof—figuratively speaking, as much of the museum is outdoors. You can tour several National Historic Landmark vessels, including the only extant wooden whaler, the Charles W. Morgan from 1841. The museum owns some 530 historic watercraft, and at any time more than a dozen are exhibited at the docks. There's also a re-created village of buildings and businesses typical of a 19th-century seaport—a cooperage, sail loft, print shop, apothecary, lobster shack and lighthouse, to name a few—with interactive presentations throughout the day. This highly worthwhile museum also encompasses a maritime art gallery, multiple exhibit spaces dedicated to various artifacts or themes, a working shipyard, a planetarium and more.
Island Hop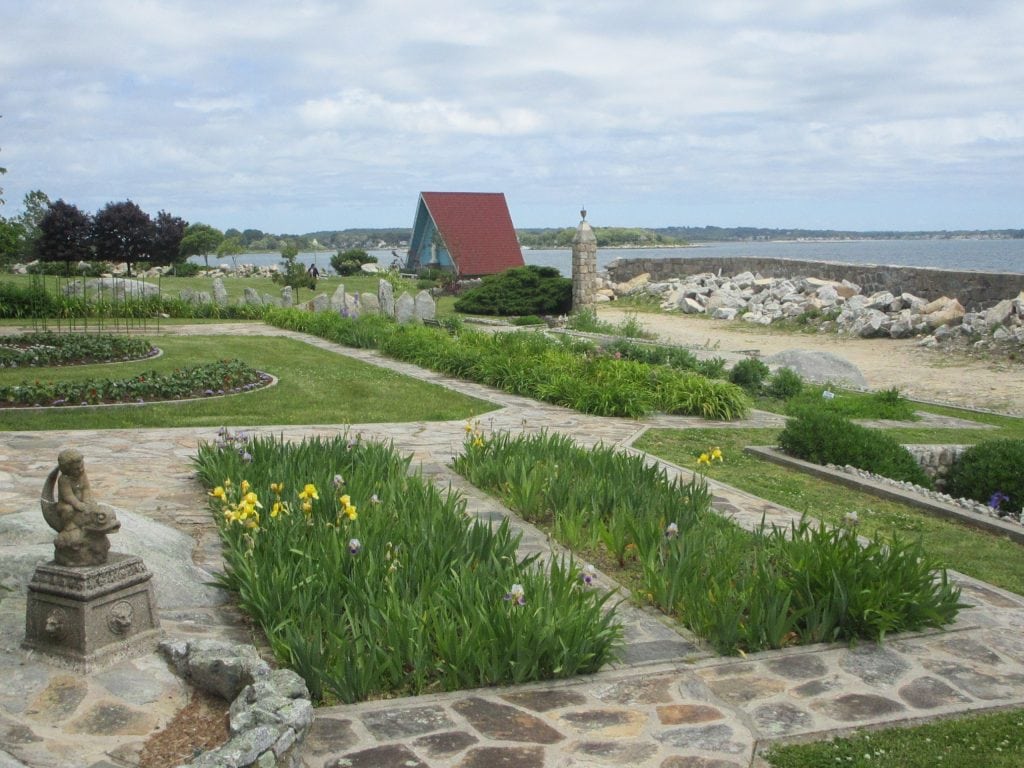 Go to Enders Island for a peaceful walk amid gardens and a place to soak up water views away from tourist bustle. The 11-acre island hosts spiritual and recovery retreats, but everybody is welcome to explore its beautifully landscaped grounds (which include a rose garden). Settle into a rocker in the gazebo, sit on the rocks outside the seaside chapel, maybe even drop in for a class at the Sacred Art Institute. Enders is a little over two miles from downtown and makes for a great excursion if you'd like to do something active but not strenuous. You walk via the residential Masons Island neighborhood, passing Mystic's only public beach, Williams at the YMCA.
Eats & Drinks
Mystic's most historic restaurant is the Captain Daniel Packer Inne, which dates to the 1700s. The best spot for waterside al fresco dining is S&P Oyster. The local craft brewery is Barley Head, located right in downtown. For a super-casual meal, head to Sea Swirl, where you order at a window and eat at picnic tables—try the Rhode Island-style clam chowder (a clear, briny broth). Many Mystic restaurants, including The Mariner and Chapter One, have a daily happy hour with $1 oysters and other specials on food as well as drinks; at the Oyster Club, for example, the coconut-lemongrass mussels (awesome) are half price at happy hour. And don't miss Mystic Drawbridge Ice Cream, whose 20-plus flavors are classified as "classics," "nutty," "fruity" or "originals," such as Kahlua Mocha Fudge and Lemon Chocolate Kiss.
Where to Stay
The Inn at Mystic is closer to the train station (two blocks) than any other hotel or inn and a 10-15-minute walk to downtown or Mystic Seaport. Some rooms have fireplaces and balconies with expansive water views. The Inn has a swimming pool and tennis courts—tennis equipment is free, as are kayaks. Breakfast is also included. The on-site restaurant, Rocks 21, has outdoor seating, a lively bar scene and a wood-fired oven.
Insider Tip
For a nature detour in downtown, visit the Peace Sanctuary, a 45-acre woodsy reserve with unblazed trails. The approximately 15-minute walk there from Main Street takes you through Mystic's residential historic district, where older homes bear signs telling not only their date of construction but also original owner's name and occupation (example: "Henry Irving Sparks Baker 1898"). Along River Road, you have an excellent view of the tall ships at Mystic Seaport.
How to Get There
Ride Amtrak from New York's Penn Station, about a three-hour trip. The Mystic train station and Seaport are within walking distance of downtown.
Featured image courtesy of Mystic Seaport Museum.
Additional images courtesy of Mystic Seaport Museum and the author.