By Allison Tibaldi and Josh Laskin
With 2020 finally here, many of us are thinking about our travel plans for the upcoming year. And with places like Singapore, Iceland and Peru getting so much attention as of late, it's easy to overlook what's going on right here in our backyard.
From downtown farmer's markets to some of the best food cities in the country, the eastern seaboard has a lot to offer. And while a week-long exotic retreat can be nice once in a while, you don't necessarily have to use those vacation days for a memorable escape.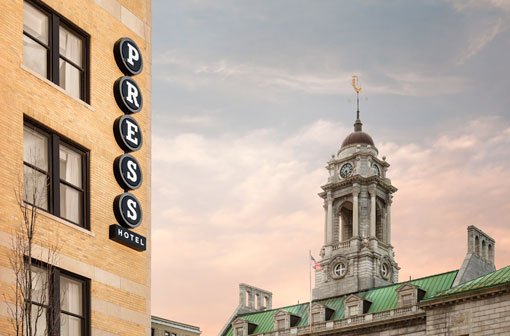 Portland, Maine
When mentioning Portland and food in the same sentence, it's easy to make the assumption that the conversation must be about Oregon. But the other Portland — the one known for lobster rolls and lighthouses — is starting to create quite the buzz as a noteworthy foodie destination. If you are a beer lover, be sure to sample the Belgian selection at Novare Res before heading to Foundation, Liquid Riot or one of the other many breweries around the city. With help from The Maine Brew Bus, car-free drinking in Portland has never been easier.
But before you fill up on your share of micro-brews, make sure to save some room for some of the country's best food. Duckfat is a locally-owned restaurant known for their Belgian-style potatoes fried in duck fat and served in a paper cone. Or if Vietnamese is your thing, swing by Cong Tu Bot for some Pho and a cup of traditional Vietnamese coffee. Tandem Coffee Roasters, which finds its home in an old gas station, offers some of the best baked goods in the city. A culinary tour, such as the Maine Foodie Tours, can also be a good way to explore Portland's culinary scene.
Of course, food and beer isn't the only reason to visit Portland. While it does get crowded during the summer months, the Portland Head Light is an iconic lighthouse that should be on any first-timer's Portland list. Wander the cobblestone streets of Old Port, stopping in the local boutiques and shops, and catch a show at the State Theater. This truly walkable city is easy to reach from Boston's North Station via Amtrak's Downeaster.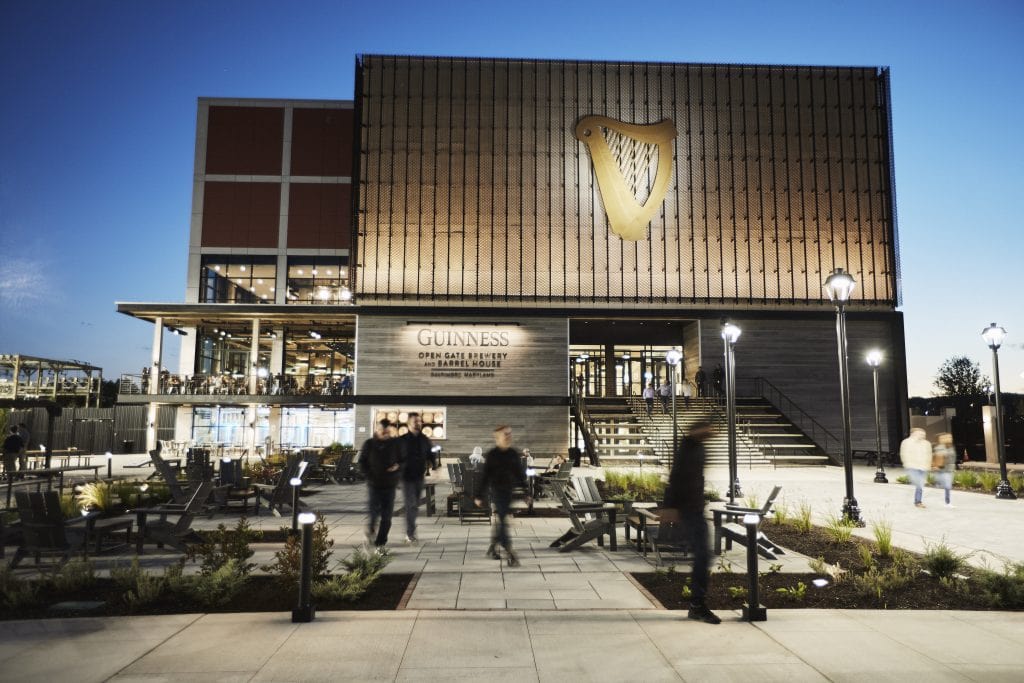 Baltimore, Maryland
Located less than four hours from New York by Megabus, Bolt, or Amtrak, Charm City doesn't seem to get the attention it deserves from New Yorkers. And there is no better time than 2020 for it to make your radar. Go beyond the Inner Harbor to explore the best of over 200 eclectic neighborhoods, which are filled with history, events, food, culture and a lively nightlife.
The recently opened Guinness Open Gate Brewery and Barrel House offers public tours, taproom tastings and fine dining in a 270-seat restaurant, and is the first Guinness Brewery in the United States. While it's not within walking distance of downtown, it can be reached with a short Uber drive out of the city. Beer lovers should also know that FeBREWary — a month-long celebration of craft beer and events — is a great time to visit.
This year, Hammerjacks — a music venue that was made popular in the 80's thanks to acts such as The Ramones and Joan Jett — will be reopening with an added beer garden and a smaller space that can hold small shows. Keep an eye on their event calendar to try to catch some live music or a comedy show.
Make sure your Baltimore getaway doesn't end without visiting Fells Point, which has cobblestone streets lined with hip pubs and taverns, seafood restaurants, galleries and fashion boutiques.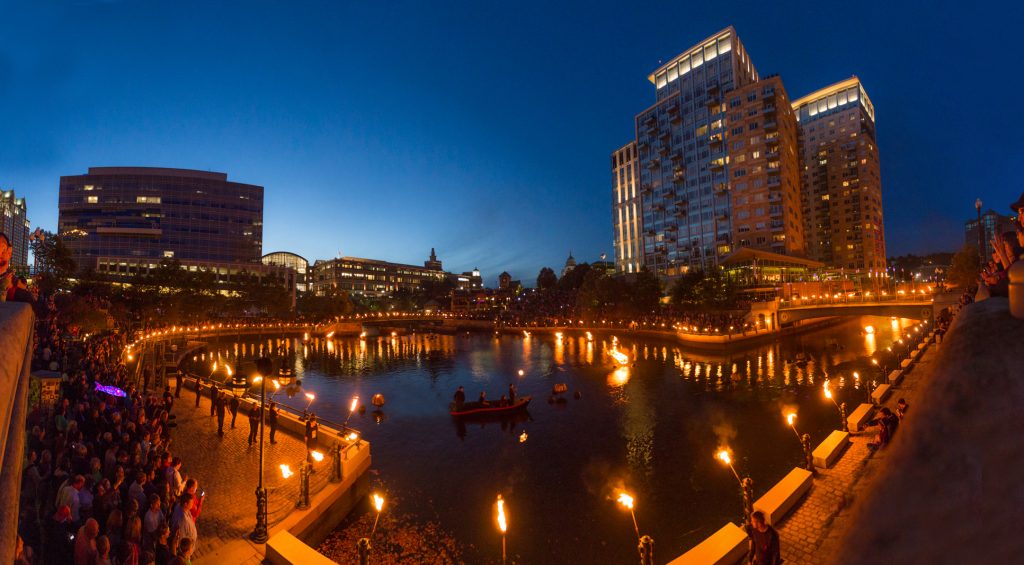 Providence, Rhode Island
The Northeast is loaded with dynamic cities but Providence is special. Its manageable size and excellent rail links makes it a perfect fit for the car-free traveler but perhaps its greatest asset lies in its diversity. Providence is a city of distinct neighborhoods, each one a mini-city with a unique vibe. It seamlessly blends small town hospitality with big city culture.
Providence is dubbed the Creative Capital for a good reason. Its signature event is WaterFire, a fire sculpture installation on the three rivers in downtown, with nearly one hundred bonfires blazing and illuminating urban spaces. The famed Rhode Island School of Design, better known as RISD, is one of the top educational institutions for art and design in the world and a hotbed of creativity. Visit the RISD Museum and experience the acclaimed exhibits and stellar public programming.
No visit is complete without a stroll around Federal Hill, the city's Italian-American enclave. Bring your appetite and dine at one of the many restaurants clustered here. Whether you choose Italian, Thai or Japanese cuisine, top your meal off with a pastry or biscotti at Scialo Bros. Bakery. This family-owned bakery has been delighting locals and visitors for over 100 years.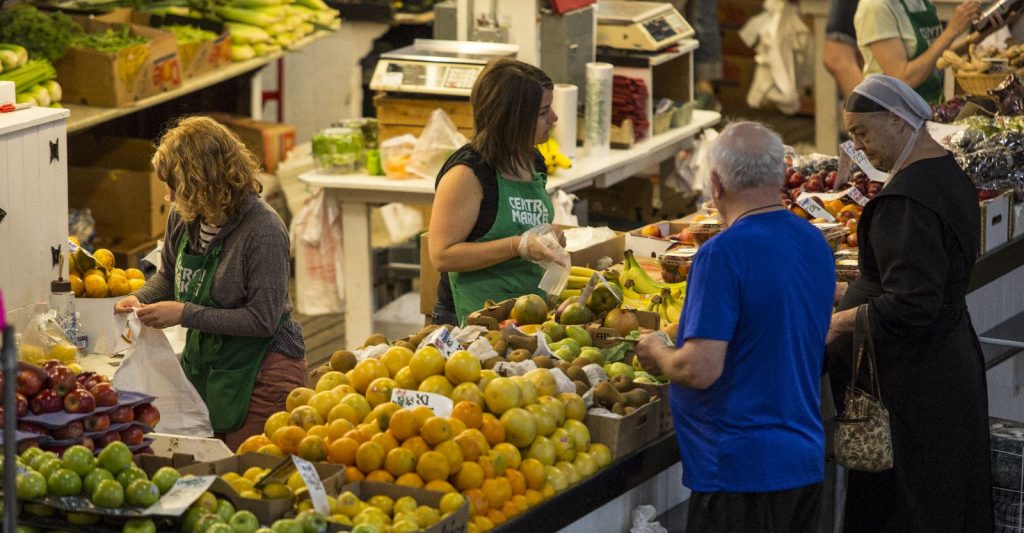 Lancaster, Pennsylvania
Yes, Lancaster County is filled with farms and Amish attractions. No, that's not the only thing that makes it worth visiting. The small city of Lancaster is perfect for a weekend getaway from New York City due to its accessibility via OurBus, streets lined with hip cafes and vintage boutiques, and an evolving culinary scene. New openings are popping up around the city constantly, such as the newly-opened Amorette which offers French-American fare in a fine-dining setting. Shot and Bottle is another new establishment in Penn Square, and is a top spot for Pennsylvania Spirits and Craft Brews. If you're on the search for a classic cocktail, be sure to stop by The Horse Inn, which was once an actual speakeasy.
The Central Market is the longest continuously running farmers market in the country, and is the perfect way to experience the culture and local atmosphere of Lancaster County. The first and second blocks of North Prince Street (known as Gallery Row) is another one of the city's bucket list stops, and is home to the Freiman Stoltzfus gallery as well as others. If boutiques are what you're looking for, head to the 300 block of Queen Street to check out the newly reopened Telltale Dress.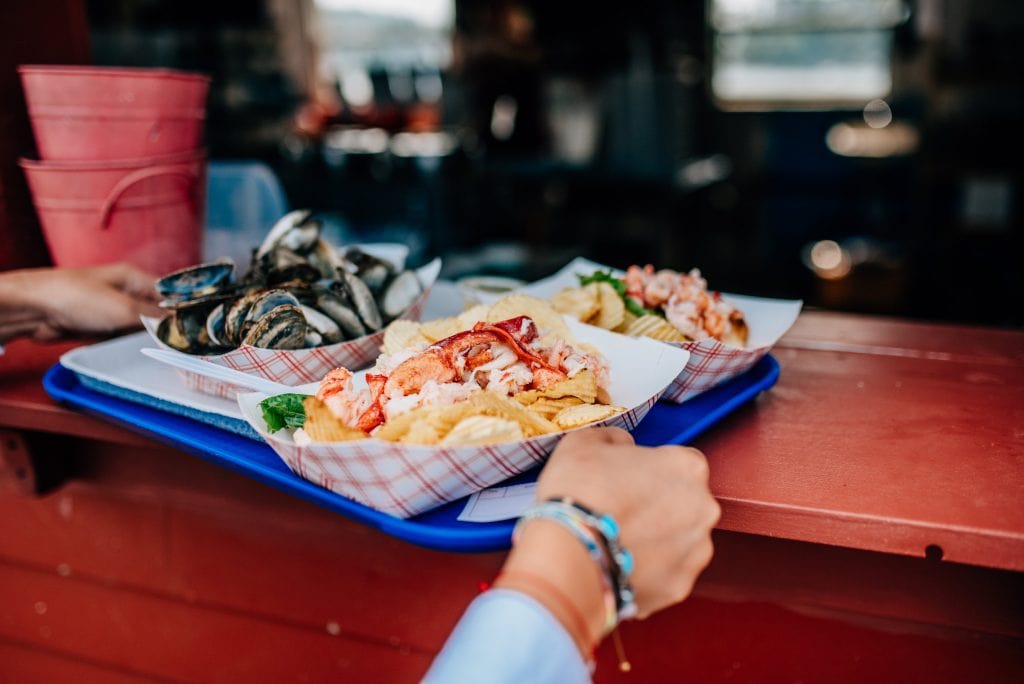 Midcoast Maine
From Portland to Bangor, the state of Maine is an offMetro favorite. With a wealth of natural resources and stunning seascapes, it should come as no surprise that a deep conservationist ethos permeates the state.
Maine's MidCoast is ripe for explorations in 2020. Ride Amtrak's Downeaster from Boston's North Station and get set to discover a series of gorgeous towns awash with lighthouses and scenery you won't soon forget. Visit shopping mecca Freeport or stately Brunswick, where Bowdoin College is located. Learn about Maine's seafaring history at the Maine Maritime Museum in Bath, which features its own working shipyard. Don't miss a visit to Popham Beach near Phippsburg. It's a long stretch of soft sand with sublime scenery, including several offshore islands. Beachgoers may walk to Fox Island at low tide.
Of course, no visit to Maine is complete without indulging in a succulent lobster roll. Red's Eats in Wiscasset makes one of the best in Maine. This humble seasonal shack has been serving hungry patrons for 80 years. There's always a long line but rest assured, it's worth the wait.

Featured image courtesy of GoProvidence.