Freeport sits on the shores of scenic Casco Bay, just minutes from hipster-heavy Portland. If you've heard of it, chances are it's because this tidy town has been home to the venerable megastore L.L. Bean for over a century. Thanks to a cluster of unobtrusive outlets, retail-rich Freeport has blossomed into a shopaholic's dream, attracting over three million annual visitors to this sparsely populated state. But you don't need deep pockets or even the slightest interest in shopping to enjoy a weekend here. Active adventures and a luscious culinary scene make it ripe for explorations.
The Must-Do Experience

Learn a new sport or perfect an old favorite starting at only 20 bucks at the L.L. Bean Outdoor Discovery Schools. Want to cross-country ski or snowshoe through the Maine wilderness? How about stand-up paddle boarding or kayaking on a crystal-clear lake? Archery or fly-fishing on your bucket list? No problemo. They provide all equipment, top-notch instruction and transportation from the L.L. Bean flagship store, mint for car-free visitors. Kids six and older are welcome to most classes, so bring the family.
The Eats
Portland catches the spotlight as the prime East Coast destination for foodies with a locavore lean. But lookout, Freeport is poised to be the next darling of the New England culinary scene. A new wave of chefs is drawn to Freeport's abundance of high-integrity seafood and collaborative food community.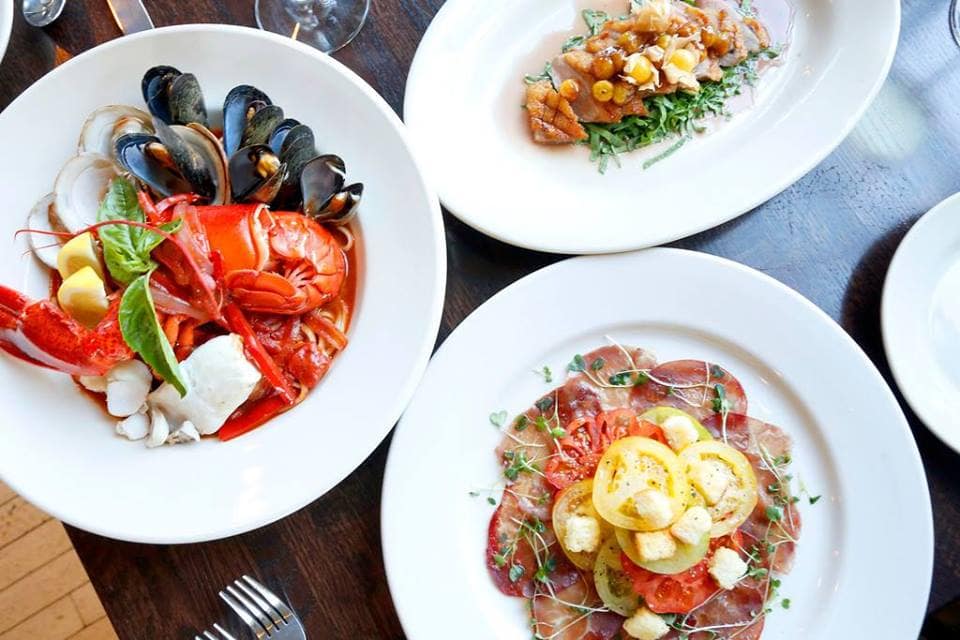 Azure Cafe's Executive Chef Christopher Bassett was recently named Maine Chef of the Year by the Maine Restaurant Association. One bite of his pan-Mediterranean cuisine and you'll understand why. He's inspired by Italian, Spanish and Southern French cooking traditions but not bound by them. His eco-aware philosophy means he serves only seafood that is found in abundance, so expect local lobster and sustainably harvested Maine Pollack. Buttery beef is sourced from nearby Pineland Farms and wild mushrooms are foraged by a neighbor. Azure draws crowds even in icy January, so reservations are recommended.
If you're interested in geographically authentic recipes, Linda Bean's Maine Kitchen and Topside Tavern serves a reliable roster of classics. Lobster rolls, chowder, fried clams and Vinalhaven scallops are delectable, but leave room for homespun finales like low bush blueberry pie and warm Indian pudding.
The Drinks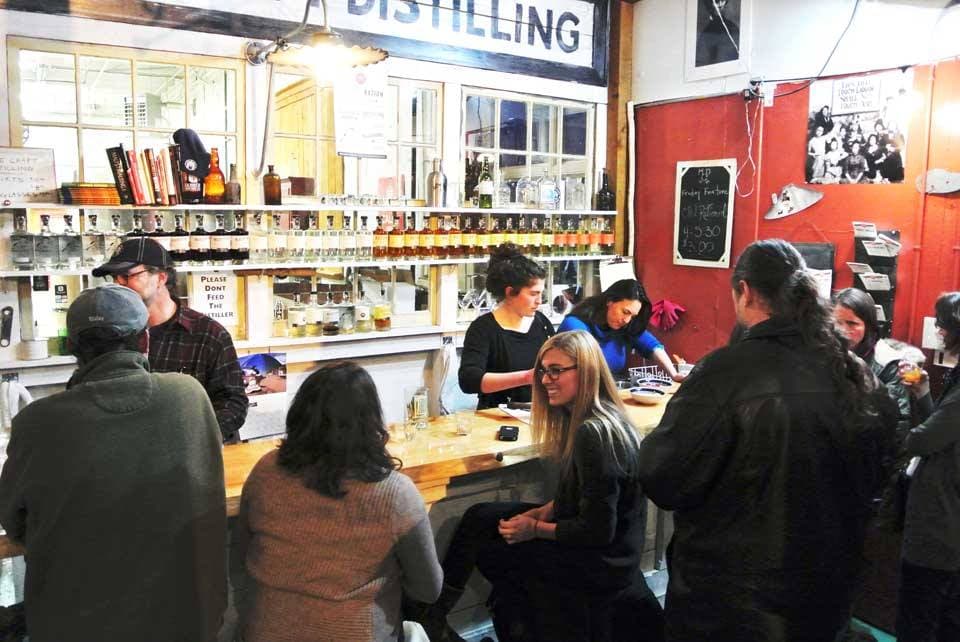 Maine Craft Distilling is a farm to flask operation specializing in small batch spirits. Maine agricultural products are married to traditional distilling methods to create spirits that echo the distinct terroir of this state. The post-and-beam setting is a cozy place to savor the robust Queequeg Spiced Rum or floral-forward Alchemy Gin.
The Insider Tip
One of Maine's best food events takes place in the dead of winter. Flavors of Freeport (February 16-18, 2019) showcases the best of local chefs and food producers. Tastings, chocolate factory tours plus an ice bar featuring elaborate ice sculptures, a martini luge, fire pit and live music, promise frosty festivities.
The Digs

The Harraseeket Inn offers distinct accommodations in the heart of town. Book one of the 93 rooms directly through the hotel and a lavish breakfast and fireside afternoon tea are included in the room rate. The inn's Broad Arrow Tavern is packed with locals, with good reason. The New England-style cuisine is wonderful, the hospitality tip-top. Don't miss the award-winning Maine lobster stew or the plump bacon wrapped scallops. The Sunday buffet brunch is a sumptuous showstopper.
Getting to Freeport Maine
Compact Freeport is a pedestrian's dream and accessible without a car thanks to excellent service on Amtrak's Downeaster. The train departs Boston's North Station. See our Boston Transportation Guide.
For more information, go to visitfreeport.com and visitmaine.com.
Photos: Scott Thomas, respective properties
Allison is a native New Yorker, who has lived in Rome, Tuscany, Melbourne, Toronto and Los Angeles. She frequently contributes travel pieces to Family Travel Forum, using her own children as guinea pigs as they travel the globe. She is fluent in Italian and Spanish and laughably adequate in French. Her background as an Early Childhood Educator gives her an added understanding of what it takes to travel with kids in tow. She firmly believes that the most important part of education takes place outside of the classroom, on the road, around the world. She never misses a chance to sample local delicacies, as her love for travel goes hand-in-hand with her love for food and wine. Follow Allison at @gourmetrav.