Singapore, the vibrant city-state in Southeast Asia, is well-known for its technologically modern advances, clean and safe streets, and diversity of cultures. It's this mix of backgrounds that has helped make Singapore a foodie capital. Find cuisines from China, India, Malaysia, and around the world, at Singapore's famed Hawker Centers and Michelin starred restaurants. Most recently, the movie Crazy Rich Asians showed off the luxurious side of Singapore, but this vibrant city has much more to offer than just private clubs and exclusive parties. Here are five of the top things to do in Singapore for the adventurous traveler, crazy rich or not.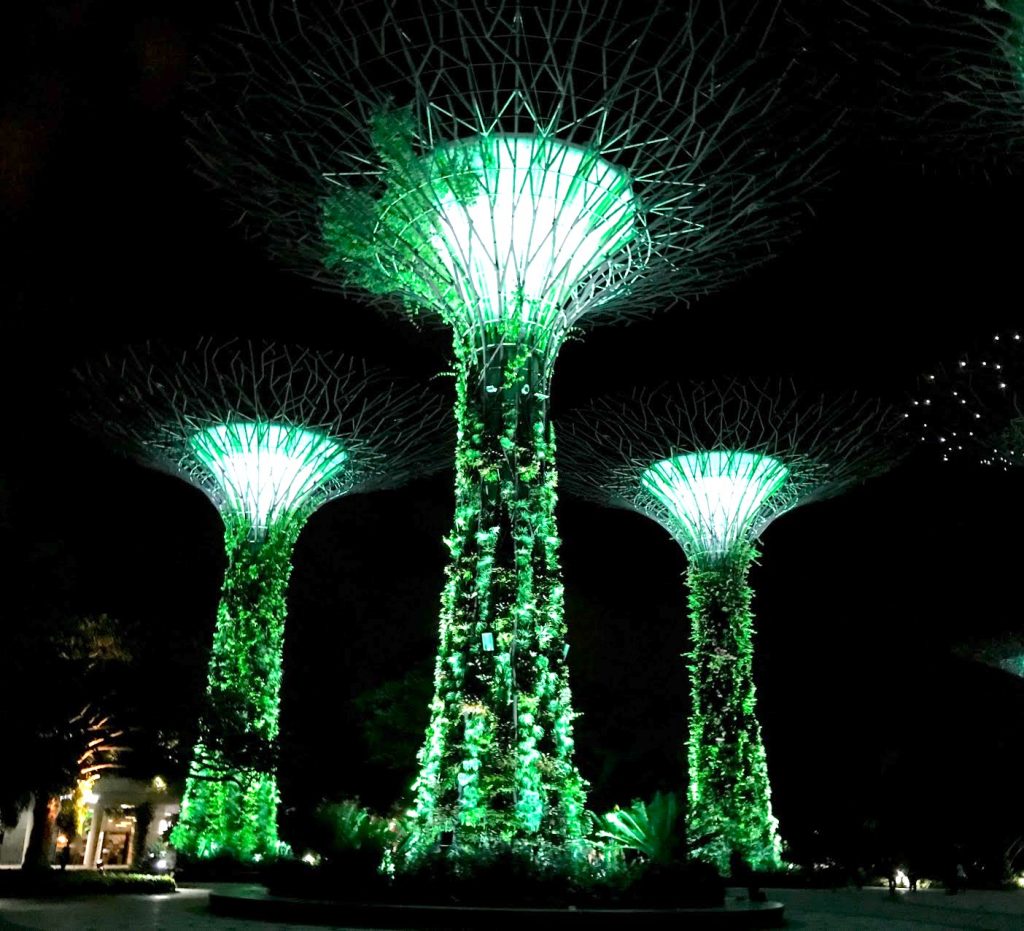 1. Supertrees at Gardens by the Bay
As you walk around Gardens by the Bay, a 250-acre reserve and major tourist attraction, it may seem as if the movie Avatar has come to life. This is because of the glowing Supertrees: plant and metal hybrid structures, which tower up to 50 meters tall. Visit the glowing trees at night to see a free light show that happens twice every night, every day of the year.
Insider tip: watch the Marina Bay Sands light show at 8:00pm and then walk fifteen minutes to catch the Gardens by the Bay light show in the Supertree Grove at 8:45pm. Musical themes range from original compositions to broadway musicals to Harry Potter.

2. Lau Pa Sat Hawker Center
Singapore is a foodie haven, with cuisines from all over the world. At the heart of Singapore's food scene is its hawker centers: food courts with dozens of stalls selling dishes that cost between $1 to $7. There are over 100 hawker centers around the city, with over 13,000 stalls, two of which earned Michelin Stars in 2018. This includes the cheapest Michelin Star meal in the world: Soya Sauce Chicken Rice at Liao Fan Hong Kong (under $2). One of the most famous hawker centers is Lau Pa Sat, known for its Victorian lattice work, high vaulted ceilings, and variety of Singaporean, Chinese, Indian, Malaysian, Japanese, Korean and Western dishes.
3. Haji Lane
For a bit of color, head to Haji Lane, a road lined with street art, fashionable boutiques, and trendy eateries. You'll experience quirky creativity, as you pass Going Om Cafe overflowing with greenery and hear live music from Blu Jaz which is decorated with painted mannequins. Or sit down for a drink at Bar Stories, a bar without a menu, where bartenders whip up custom cocktails based on your personality.
4. Botanic Gardens & MacRitchie Reservoir Park
While Singapore is recognizable by its modern skyscraper skyline, it also has a lot of green space including the Botanic Gardens and MacRitchie Reservoir Park. The Botanic Gardens is a UNESCO World Heritage Site, filled with walking paths and home to over 10,000 species. While it is free to enter the Botanic Gardens, the National Orchid Garden costs $3.70 but is definitely worth the price with a beautiful collection of over 1,200 orchid species from around the world. For more of a hike, head to MacRitchie Reservoir Park, which features 20 kilometers (12.5 miles) of hiking trails and kayaking on the Macritchie Reservoir. Don't miss the famous Tree Top walk, a bridge overlooking the reserve, with views of the surrounding city.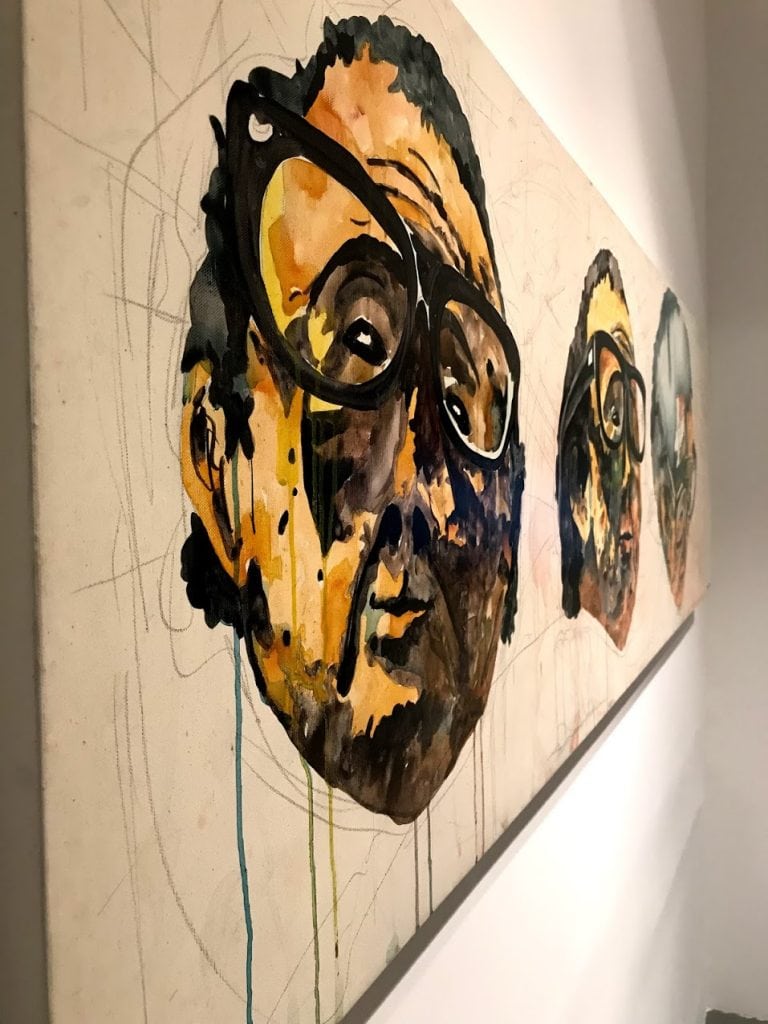 5. Gillman Barracks & Henderson Waves
For a dose of art and culture, head to Gillman Barracks, repurposed army barracks dating back to 1936, that now feature contemporary art exhibits and trendy eateries. If you happen to be traveling in September, check out Art After Dark, a free art festival at Gillman Barracks with open exhibits, live music, and delicious food. For architecture and nature enthusiasts, Henderson Waves is a beautifully artistic bridge just a 20 minute walk away in Mount Faber Park..
How to Get Around in Singapore
Singapore boasts a fantastic public transit system, comprised of MRT trains (subway) and buses. It's safe, air conditioned, and some say it is the cleanest public transit system in the world! You can buy multi-use passes at any MRT station or purchase single-use tickets directly on the bus (but make sure to bring exact change). Each trip costs around $1. Outside of public transportation, you can download the Grab ride-sharing app, which recently acquired Uber in the Southeast Asia region.