There are few modes of transportation that present as much comfort and romance as the train. Reliable, relaxing, and often right on time, trains can get you to any of these scenic winter locations, whether it be for a weekend getaway or an extended week. offMetro looks at the best destinations NYC-based travelers can reach by riding on the rails.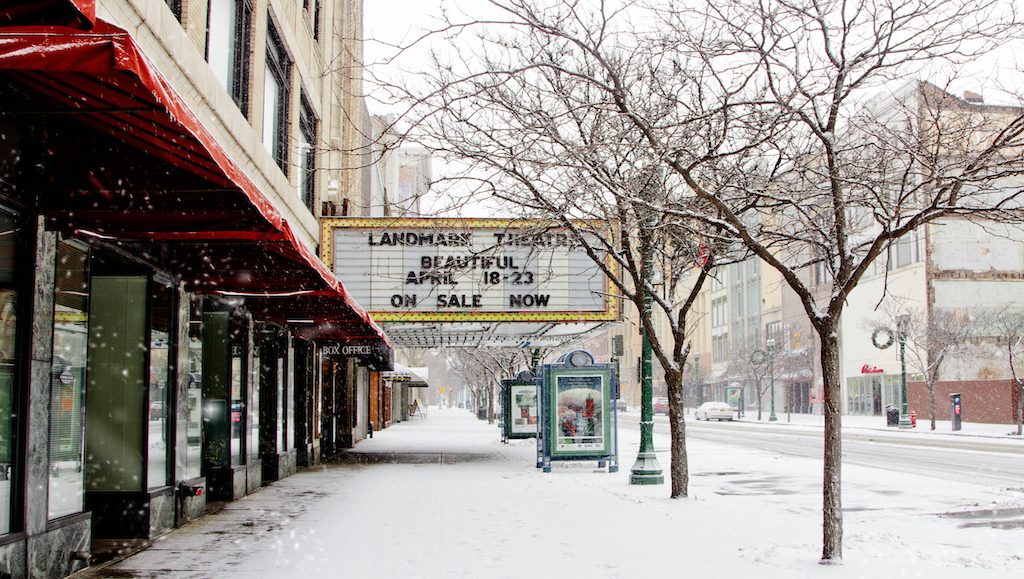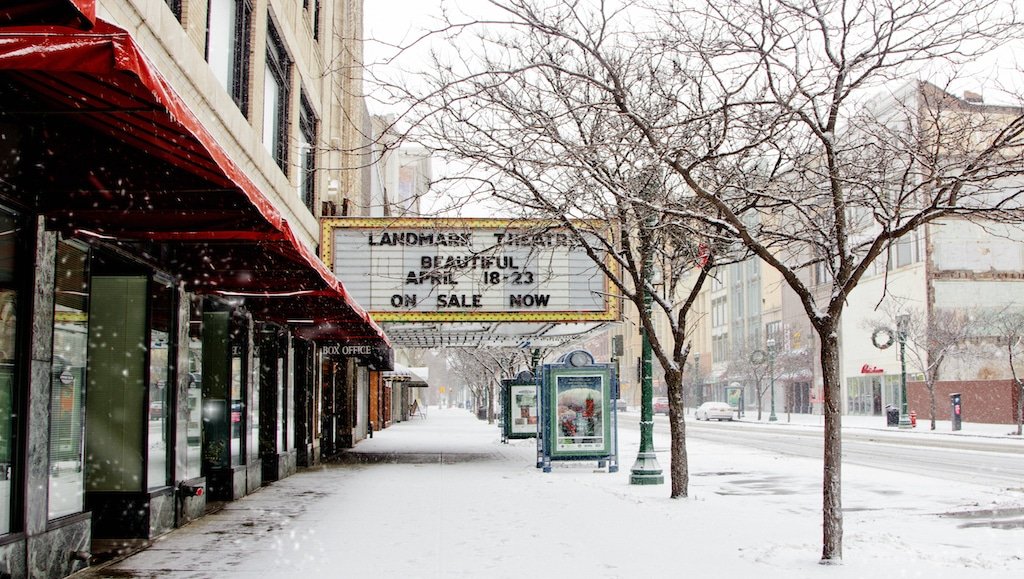 Upstate New York offers travelers both a sporty and urban experience. Syracuse offers an active option in skiing in the form of Toggenburg Mountain, with 22 slopes to choose from and a popular restaurant called the Foggy Goggle, perhaps aptly named after its flushed visitors coming after a hard day of skiing. If skiing is not your forte, fear not as Destiny USA will have you covered. The sixth largest mall in the country, Destiny USA has everything a shopper can dream of, from fast food to casual clothes, not to mention valet parking and free Wi-Fi to up the ante.
A trip to Syracuse would not be complete without a visit to the original Dinosaur Bar-B-Que. Sink your teeth into a rack of St. Louis pork ribs, glazed in the restaurant's signature BBQ sauce. If you're not up for something that heavy, or if it isn't dinner time yet, pay a visit to the musical themed Funk'N Waffles, which boasts both sweet and savory variations of the Belgian pastry delight as well as live music.
Once you've had your fill, settle down at the Marriott Syracuse Downtown Hotel ($203 a night), located smack in the middle of the town. The hotel boasts a long and rich history of almost 100 years, and now has been refurbished to look its finest for a hundred more.
How to get there:
Amtrak provides daily service to Syracuse ($67 and up). The trip from Penn Station takes around five and a half hours.
2. Mystic, Connecticut
Nestled in the depths of Connecticut, Mystic has a lot to offer in terms of sights and attractions. The Historic Downtown Mystic Street parallels the riverbank and invites visitors to take a leisurely stroll down the scenic waterfront. Stop by the Mystic Seaport Museum to observe its nautical history or the Olde Mistick Village to see its inland history.
Mystic Pizza, made famous by the film of the same name, is a staple for travelers. Build your own pizza to satisfy your Instagram followers before satisfying your hunger. If you're in the mood for seafood, try the options at the riverfront Red 36 Bar & Grill, or the Chapter One Food and Drink, and sink your teeth into raw oysters or seafood paella.
Downtown Mystic also offers a selection of inns that will please weary travelers, such as the Whaler's Inn ($150 a night) and the Steamboat Inn ($185 a night), both facing the water. If you want something a bit more reserved, try the Inn at Mystic ($109 a night), with its breathtaking views of the harbor on a secluded estate while still being in the middle of Downtown Mystic.
How to get there:
Amtrak is the only train service to stop at Mystic ($80 and up). The journey takes around three hours from New York City.
3. Hudson, New York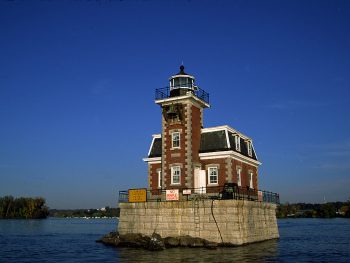 Want to step back in time to the 19th century? Hudson is the place to go. The spine of the small town, Warren Street, reflects 19th century architecture and culture at its finest, with a series of row houses and Victorian buildings that dot the mile-long strip. A $9 cab ride will take you to the Olana Historic Site (8:30 am to sunset), known for the Frederic Church's Masterpiece as well as its surrounding park. Or you could visit the Hudson-Athens lighthouse and admire its longevity on the Hudson River.
WM Farmer and Son's restaurant offers a variety of dishes for its visitors, ranging from grits and gravy to pork chops and tavern steak. Or settle for another version of comfort food at the 15-year strong Helsinki Restaurant, with its selection including appetizing scallops to local Hudson Valley duck. If you're in the mood for Italian, Ca'Mea Restaurant has you covered.
WM Farmer and Son's ($279 a night) also doubles as a nice lodging space if you don't want to go too far after eating your dinner. For travelers on a budget, Rivertown Lodge ($219 a night), a refurbished motel lodge just a mile away from the train station, is another option.
How to get there:
Amtrak serves Hudson through four different lines: the Empire Service, the Adirondack, the Ethan Allen Express, and the Maple Leaf ($74 and up). All four terminate at Penn Station, which is only a two hour journey away.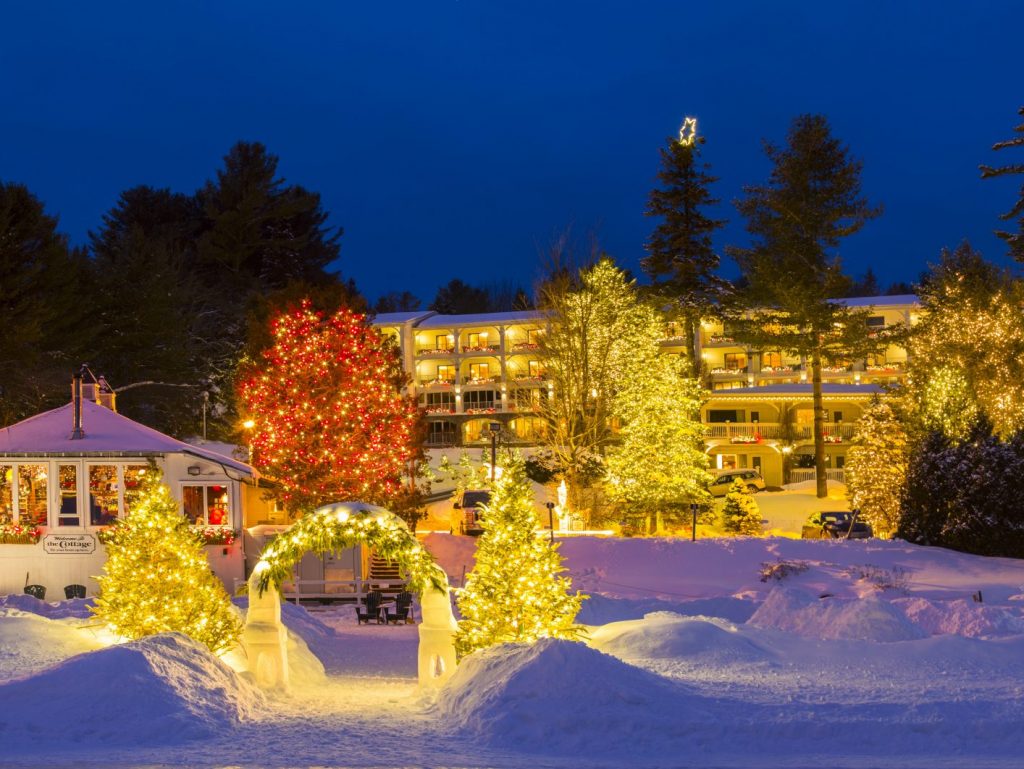 This small village has a long and rich history in winter sports, having hosted the 1932 and 1980 Winter Olympics and the 1972 Winter Universiade. Cruise down the icy surface of Mirror Lake on a toboggan or a pair of skates, or immerse yourself in the legacy of the two Winter Games at the Lake Placid Olympic Complex and Museum. If hiking is more your forte, fear not as the beautiful peaks of the Adirondacks beckon.
Lake Placid may not be known exclusively for its wings, but its local restaurants do offer up a selection that every wing enthusiast will love. Lisa G's has a separate menu section devoted to wings. The Dack Shack, meanwhile, is known for its Chicken Wing Food Truck Night. Wash those wings down with craft beer from the Great Adirondack Brewing Company, which also offers its own share of wings.
If you're tired from playing on Mirror Lake's ice, check into the Mirror Lake Inn (under $300 a night when booked in advance), a gorgeous luxury hotel right on the lakeside, or the Golden Arrow Lakeside (around $300 a night), a bigger and more amenity-packed location. If you spent the day at the Olympic Complex, Crowne Plaza Resort ($290 a night) may be a better option, considering it's smack in the heart of the complex.
How to get there:
Amtrak used to operate a shuttle service from the nearest station of Westport, but that service has been discontinued. Instead, travelers can get off the train earlier at Saratoga Springs($65~) and take the bus to Lake Placid. The entire journey will take just under 7 hours.
5. Stowe, Vermont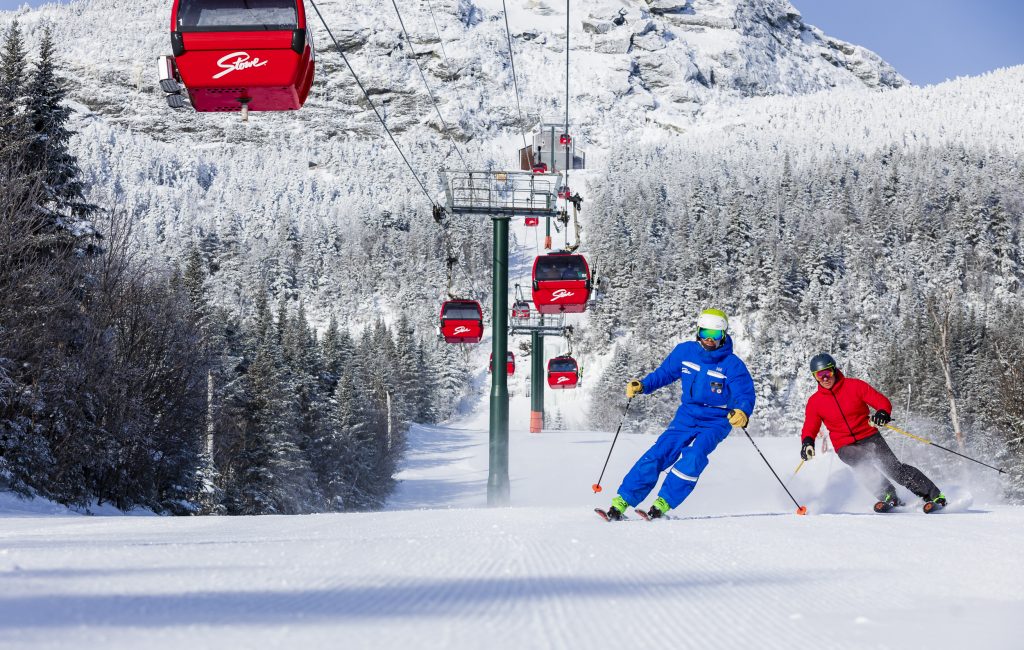 Stowe is another destination known for its winter sports. Stowe Mountain Resort, nestled in the heart of Mount Mansfield, is one of the most popular ski resorts in the Northeast. Slide down the mountain in skis or a snowboard, or just observe the mountain from afar on the scenic gondola ride Test your ice skating skills at the Spruce Peak Village Center where you can enjoy the free ice skating rink (albeit with $17 rental skates if you don't bring your own). Those who enjoy the taste of frozen sweetness year-round may want to visit the Ben & Jerry's factory in neighboring Waterbury.
Harrison's Restaurant and Bar in the middle of the town offers some delectable dishes ranging from venison flank steak to seared sesame ahi tuna. Stowe Mountain Lodge also has its fair share of restaurants, one of the most notable ones being Solstice. Solstice has appetizing starters including cod fritters and venison tartare to entrees including an enormous 22oz ribeye.
Stowe Mountain Resort (starting at $159 a night) would obviously be the go-to for skiers and snowboarders, but if you want a more reserved atmosphere, try the Stowehof hotel ($229 a night) right in between the town square and the resort. Surrounded by mountain views and inspired by Austria, the hotel will give visitors both a cozy and lively experience.
How to get there:
Amtrak's Vermonter ($87 and up) takes you from Penn Station to Waterbury in six hours. From there, take the bus to Stowe, which takes about half an hour, or catch a taxi, which takes half as long.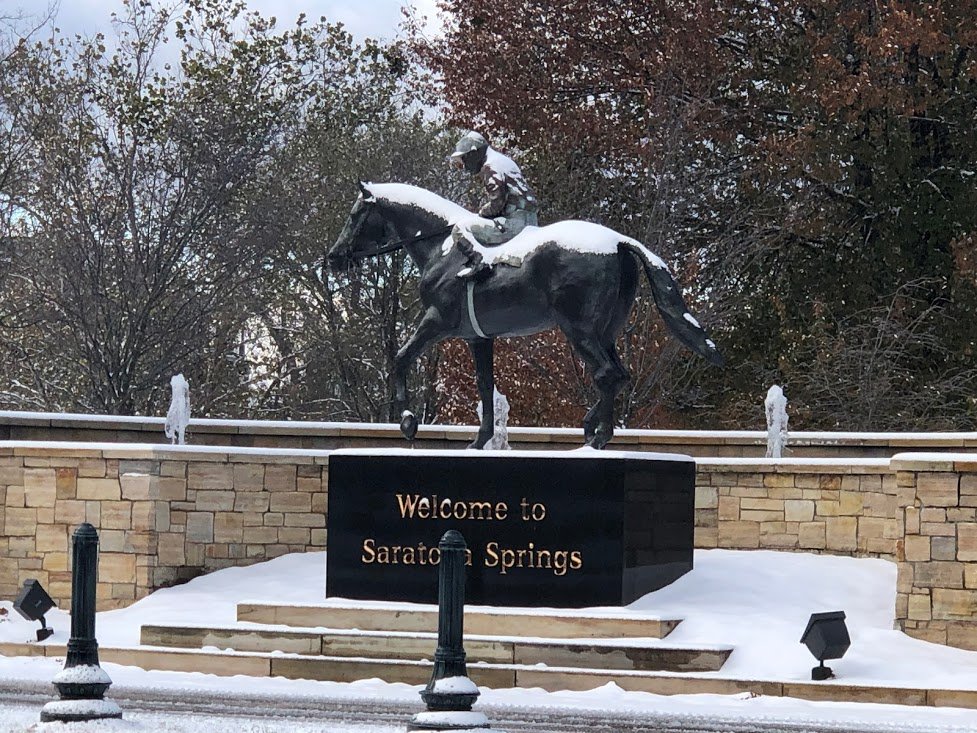 Saratoga Springs may be best known for its summer activities, but its winter activities also offer fun for travelers. Skiing, skating, and snowshoeing, yes, but also snowmobiling and ice fishing make up a packed arsenal of things to enjoy. You could also visit the famed Saratoga Race Course, or stop by the snow covered Congress Park or Yaddo Gardens, all open to the public free of charge. Visit one of their many museums to awaken your inner history buff, be it the Saratoga Automobile Museum or the Saratoga Springs History Museum.
For food, stop by 15 Church around dinnertime to dine on chicken under a brick or Chilean sea bass. If you're a crepe aficionado, be sure to visit Ravenous Creperie, which offers a wide variety of savory and sweet options, over twenty to give you a sense of how serious they are about crepes. Or if you're in the mood for steak, Salt & Char Steakhouse lets you choose from ten different cuts depending on your craving of the day.
Once you're ready to wind down, you can check in at Saratoga's oldest operating hotel in The Inn at Saratoga ($119-129 a night when booked in advance), or take a gamble (literally) at Saratoga Casino Hotel ($169 a night). Saratoga also has your more well-known hotel franchises, such as Embassy Suites and the Holiday Inn, so that you can choose from a wide range of accommodations.
How to get there:
Saratoga Springs is served by Amtrak's Adirondack and Ethan Allen Express (starting at $65). The trip takes just under four hours from Penn Station.
Header photo courtesy of the Saratoga Springs Chamber.
Teddy Son is a writer who's dabbled in a variety of different fields; local news, museum exhibits, luxury establishments, sports, and so on. Travel has always been a passion of his: he's been to eight different countries in three different continents, and has loved exploring everything different places have to offer. Outside of writing, he hails from the glorious nation of South Korea, and is a huge FC Bayern Munich fan.