Set your plates and ready the griddles, because this March starts the kickoff for yet another maple syrup season. As New Yorkers we like to brag that our state trees hands down make the best syrup in the country, so we at offMetro have compiled a victory lap of the top five places for all things syrup in upstate New York. Whether you're interested in the months of sap collection, the distilling process, or just hoping for an all-natural sweet treat, these syrup destinations are the perfect place for any family-friendly trip. These sugaries will wow you with their dedicated ingenuity to their craft while also ensuring that you have the pick of a wide assortment of tasty souvenirs to take home.
Address: 12 Williamson Road, Berne, NY 12023
Nestled in the hills of Berne, New York, Mountain Wild Farms boasts an impressive 50,000 feet of pipeline to create over 500 gallons of syrup each Spring. The family owned and operated sugary's been carefully grown throughout generations, teaching grandkids and great-grandkids how to operate the wood-fired evaporator that gives their syrup that signature smoky flavor. Come for their annual Maple Weekend– a three day weekend of fun with where you'll learn how to tap a tree, collect sap, and boil it all down to that perfect viscocity to create our favorite amber treat. The free samples are an added bonus, giving you an inside look on their favorite products, with everything from maple mustard to a maple dry rub.
How to get there:
Take the line 719 Greyhound bus ($54) to Albany, where you'll transfer onto another greyhound 719 bus at Eagle Street which will take you to Berne. From Berne it is a 15 minute taxi drive to the Mountain Wind Farms, accessible by Uber or Lyft.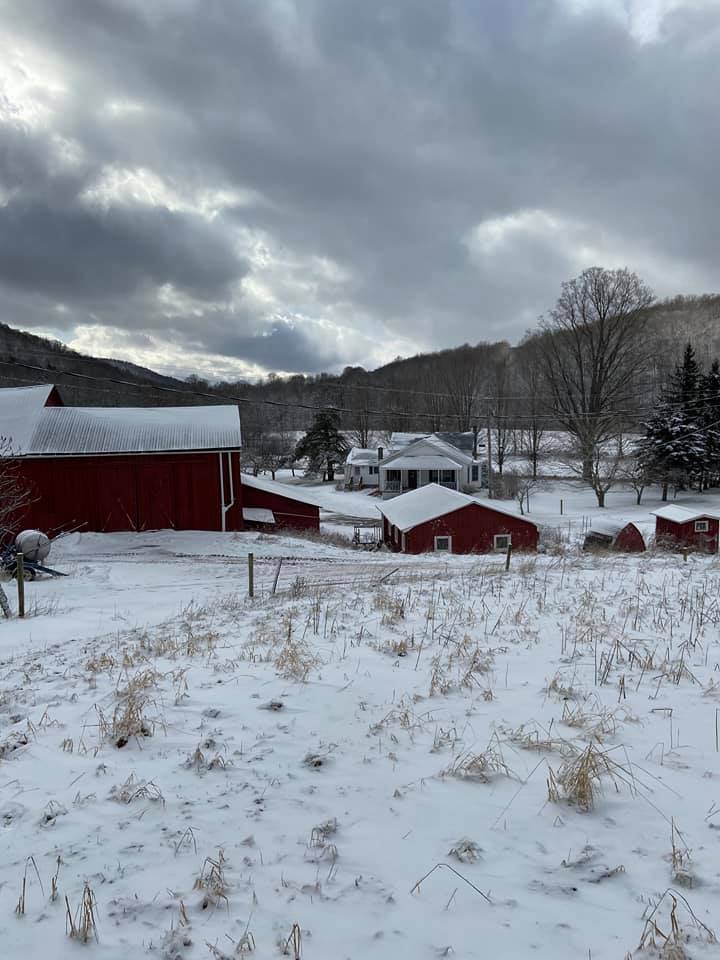 Catskill Mountain Maple
Address: 65 Charlie Wood Road, Delancey, NY 13752
Set against the rolling mountain slopes sits Catskill Mountain Maple, a 1991 founded business dedicated to pushing the boundaries of maple syrup. Their recent pairing with Maple Innovations LLC's led to the creation of a small forest of healthier, more productive sugar maples– with even tastier syrup to boot. Ever dedicated to their craft, Catskill Mountain Maple offers everything from maple sugar to maple cotton candy. Visitors are welcome on weekdays from 9:00 am to 6:00 to explore their working farm at their own leisure and stroll the groves of sweet maples working hard to produce our favorite pancake partner-in-crime.
How to get there:
Take Trailways' Adirondack Pool ($44) from Port Authority to Andes, NY. From there it is just a fifteen minute Uber to Delancey, NY, which will deliver you directly to the Catskill Mountain Maple's doorstep.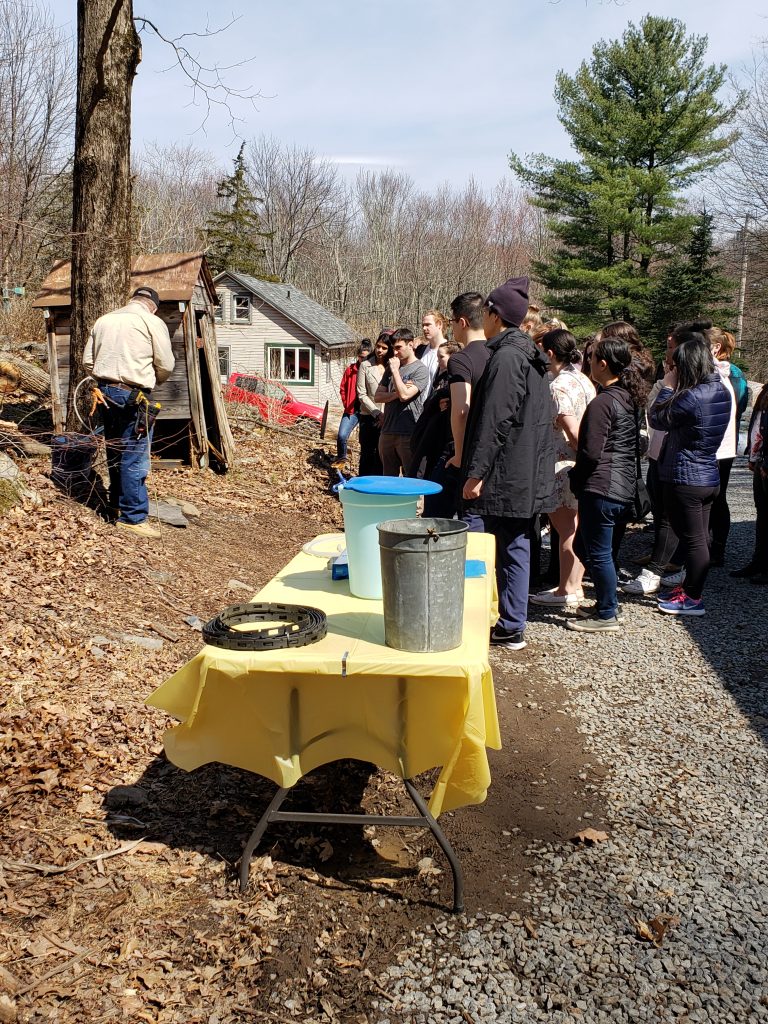 105 Hawley's Corners Road, Highland, New York
If you're looking for a maple syrup stop not too far from the city, look no further than Corey's Sugar Shack. Located in Highland Falls, Corey's Sugar Shack is a family owned and operated business dedicated to the art of sugar bush farming– layman's terms for a plantation of sugar maples. Their educational tours are both fun and awe-inspiring as visitors are enlightened on the months of work which goes into not only crafting their hard-earned products but experimenting on their ever-expanding inventory. The bourbon barrel aged maple syrup is a must try, and their garlic maple rub has that perfect savory sweet kick to spice up any bland chicken dinner.
How to get there:
Take the Shortline bus ($24) from Port Authority, which will bring you to the Poughkeepsie train station. From there it is just a ten minute Uber drive to Corey's Sugar Shack.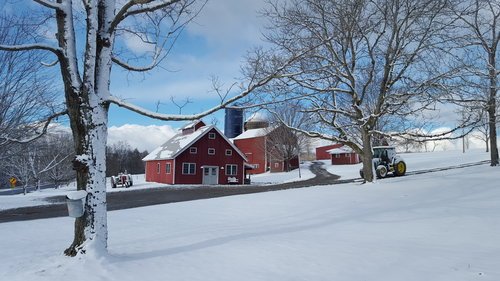 271 Halls Corners Road, Dover Plains
Originally a dairy farm, this family owned business has been lovingly cared for over three generations– and outfitted to make way for the newest and youngest. Their custom made maple lollipops are a hit with kids of all ages, and their small guided tours allows visitors a hands-on perspective on the maple syrup process. Whether they're giving tours or celebrating Maple Weekend in the last two weekends of March, Soukup farms is a charming place to visit both for taking a tour of the maple production or sampling their maple hot sauce. Be sure to have a bottle of water on hand– its deceptively sweet smell comes with a kick!
How to get there:
Take a train from Grand Central Station to Dover Plains Station ($18). From there it is a 7 minute taxi ride to Soukup Farms, less than three miles from the station.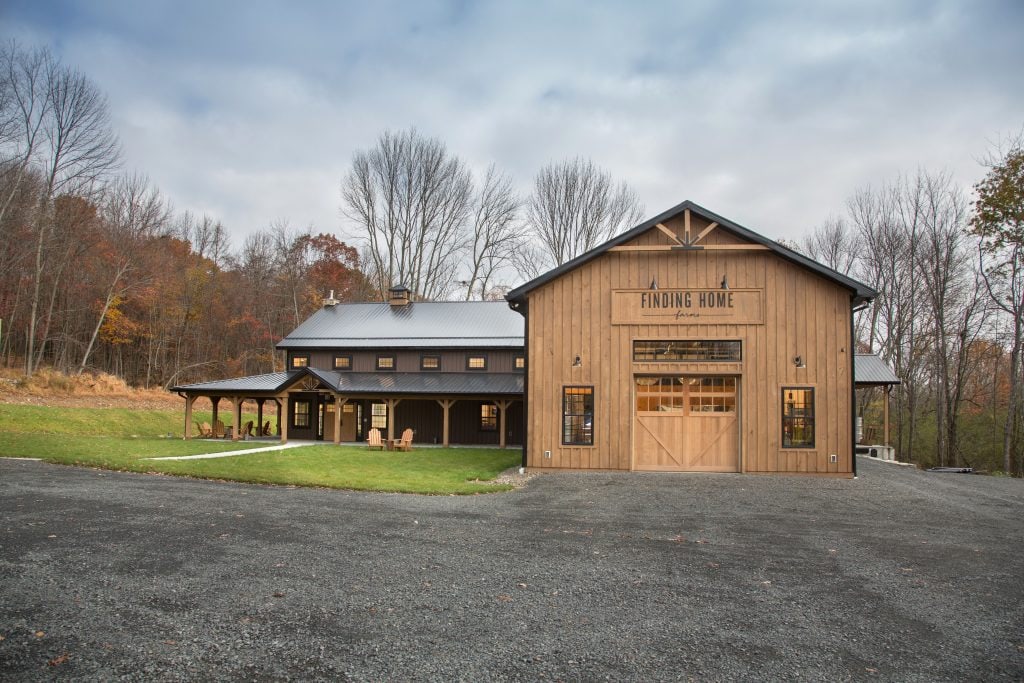 140 Eatontown Road, Middletown
Finding Home Farms is the perfect retreat from the hustle and bustle of city life for anyone looking for serene scenery and a great community. Originally founded as a blog, this sugar farm grew through their founders desires to "make a life and a living doing what they love best." Their passion shines through every product that is carefully crafted into creation,from maple sugar to scented soy candles. Kids will love their collection of maple candies and parents the rye barrel aged syrup, made in partnership with the Orange County Distillery.
How to get there:Take the Shortline bus from Port Authority to 14 Middletown, NY. From there it is a fifteen minute taxi drive to Finding Home Farms.
Photos: Mountain Winds Farm, Catskill Mountain Maple Gifts, Corey's Sugar Shack, Soukup Farms, Finding Homes Farm
Carly Kapusinsky writes fiction and travel stories when not loaded down with her work as a student at SUNY New Paltz. If not at her laptop you can likely find her hitting the ski slopes or browsing the stacks of the nearest bookstore.