Once down-and-out, Poughkeepsie is working hard to revitalize itself. Lovers of the quaint should look elsewhere, because despite a fresh coat of paint, Poughkeepsie retains a spoonful of grit. This rough-around-the-edges quality won't deter city slickers. A slew of attractions, eateries and businesses have recently opened, so this town is ripe for explorations. It only takes 90 minutes to get here via Metro-North, making it an inexpensive and easy day trip from NYC.
The Best Things to Do in Poughkeepsie
1. Walkway Over the Hudson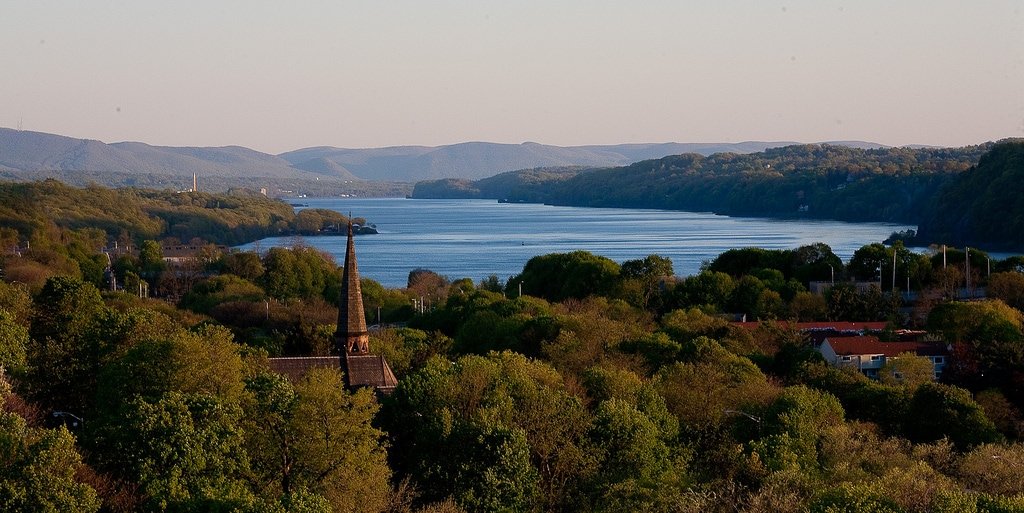 The Walkway Over the Hudson anchors the city's push for urban renewal. It's a landmark railroad bridge connecting Dutchess and Ulster Counties that has been transformed into an all-weather linear park and trailway. This 1.28-mile pedestrian bridge offers excellent river views as you hike, bike or blade the span. Think High Line, only without the massive crowds. A new 21-story elevator connects the walkway to the Poughkeepsie train station, eliminating the steep uphill walk.
2. Mid-Hudson Children's Museum

The Mid-Hudson Children's Museum is a fabulous destination for families with children ages 0-6. They offer exhibits that get kids moving, exploring, building, pretending, collaborating, creating and discovering. Nearly everything is hands-on with a focus on nature, science, literacy, art and music. Little visitors will be having such a ball they will never notice that they are developing foundational learning skills as they play. It's all just steps away from the train station, in the heart of the rejuvenated Hudson Riverfront neighborhood.
Every year, new works of art pop up in Poughkeepsie both in traditional galleries and on the walls of buildings. Follow this self-guided walking tour of Poughkeepsie's art scene to discover murals on underpasses and even in plazas throughout downtown Poughkeepsie. Plus, a new resurgence of artists behind the #POUGHtential movement are working to add classes, exhibitions, and festivals to the city's repertoire of events.
4. Visit The FDR Presidential Library and Museum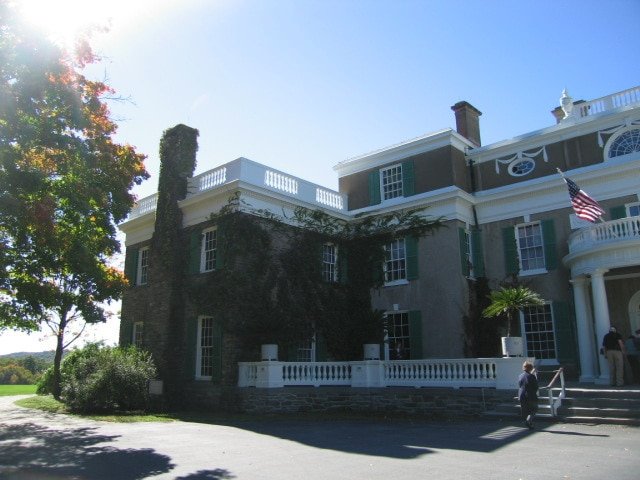 Leave the car at home and get comfortable with history. Dutchess County Transit operates a shuttle service from the Poughkeepsie Metro-North Station to the Wallace Visitors Center at the Home of FDR Monday through Saturday, year round. Take any Metro-North Hudson Line train that arrives in Poughkeepsie and catch the waiting shuttle hourly starting at 8:06AM. Or take a 5-minute cab ride.
The Eats + Drinks
5. Mill House Brewing Company
The Mill House Brewing Company aims to provide an authentic Hudson Valley dining experience. The menu showcases the best products that local farmers, cheese makers, roasters and artisans can offer. The proprietors are hometown folk, so their commitment to the region is from the heart. Located in a meticulously rehabilitated building, house brewed ales and lagers will wet your whistle. The CIA-trained chef has created a menu that features homemade sausage and charcuterie, wood fired pizzas and baby back ribs. There's a kids menu and old-fashioned desserts like banana cream pie. The Mill House is about an eight-minute walk from the train station.
6.The Culinary Institute of America
Several miles north of Poughkeepsie sits one of the world's most respected culinary schools, the Culinary Institute of America. The people at the CIA are serious about cooking. They are also seriously committed to using the finest local resources that the lush surrounding farmlands provide. Take a morning cooking class or simply walk the grounds where so many top-notch chefs have trained. Dine at one of four restaurants staffed by current students and the next Anthony Bourdain may be refilling your water glass. You'll need to take a taxi from the train station to get to the CIA. The ride takes about 10 minutes and costs approximately $12.
7. Locust Grove

The Hudson Valley is noted for its grand homes, where assorted Roosevelts and Vanderbilts once romped. Locust Grove was the home of inventor Samuel Morse (Morse Code), and is one of the area's lesser-known estates. It is comprised of a 40-room Italianate villa, elegant gardens and five miles of scenic hiking trails for public enjoyment. It's two miles from the train station, so you may pedal or walk. If you prefer a four-wheel ride, cabs wait at the train station.
How to get to Poughkeepsie from NYC
Metro-North's Hudson Line offers scenic views during your 90-minute journey to the Poughkeepsie Train Station.
Fill out the online Bicycle Permit and you can bring your bike and cycle the day away. 
Photos: Kevin Jarrett, Katy Silberger, Danny T, Esther Lee, bee721
Allison is a native New Yorker, who has lived in Rome, Tuscany, Melbourne, Toronto and Los Angeles. She frequently contributes travel pieces to Family Travel Forum, using her own children as guinea pigs as they travel the globe. She is fluent in Italian and Spanish and laughably adequate in French. Her background as an Early Childhood Educator gives her an added understanding of what it takes to travel with kids in tow. She firmly believes that the most important part of education takes place outside of the classroom, on the road, around the world. She never misses a chance to sample local delicacies, as her love for travel goes hand-in-hand with her love for food and wine. Follow Allison at @gourmetrav.