Washington D.C.
Cheapest Way from New York City to Washington D.C.: Bolt Bus 
While we all know there are definitely ways to spend money in D.C., the capital provides free activities galore if you know where to look. Head to the capital for some federally funded fun and affordable eats. Perfect for the history-buff!
Highlights:
The United States Botanical Garden
Washington Monument
National Geographic Museum
Read More: Free Things to Do in D.C.
Baltimore, Maryland
Cheapest way from New York City to Baltimore: Bolt Bus 
If seafood, history and shopping excite you, we recommend heading to Baltimore to chow down on the city's unbelievably fresh seafood, exploring the multitude of thrift store shopping options and then diving into a historian created walking tour.
Highlights:
Baltimore Museum of Art
Star Spangled Banner Trail
Lexington Market
Read More: 11 Budget-Friendly Reasons to Plan a Baltimore Getaway
Brunswick, Maine
The Cheapest Way from New York City to Maine: Amtrak 
Looking to getaway from all big cities? A journey North to Brunswick is your answer. Here you can find cheap food, weekly Whiskey Tastings, easy access to nature, and killer deals on lodging, especially in the winter. As the home to Bowdoin College, the town also hosts a wide array of speakers and an excellent public transit system.
Highlights:
Androscoggin River Pathway
Bowdoin Art Gallery
Sea Dog Brewing Company
Read more: A Budget Friendly Getaway to Brunswick

Greenwich Connecticut
The Cheapest Way from New York City to Greenwich: Metro-North off peak ticket.
Greenwich usually conjures up images of expensive jewelry and polo shirts and while it may be home to some of the wealthiest people in America, there are also affordable ways to enjoy art, the outdoors and local events throughout the town. Plus, it's so close to New York City, you'll hardly be finishing your morning coffee when you arrive.
Highlights:
Meli-Melo crepes
The Bendheim Gallery
Events at the Polo Club
Read more: Frugal Finds: A Day Getaway to Greenwich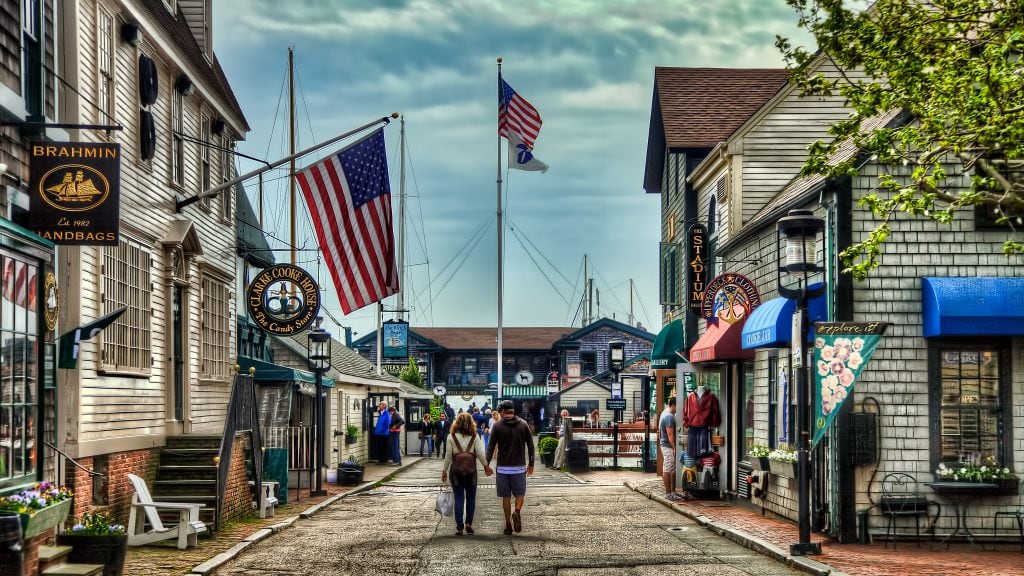 Newport, Rhode Island
The Cheapest Way from New York City to Newport: Peter Pan Bus
Delicious food at the newly opened Mission Restaurant, spectacular mansions to explore, and an an affordable spa day option, make Newport the best all around option for a budget friendly weekend away. Newport is also an ideal destination for outdoor enthusiasts, especially during the summer, with options to hike, bike, and sail throughout the town.
Highlights:
Hydrotherapy
Hiking
Gilded-era mansions
Read More: Five New Reasons to Visit Newport, RI or for the outdoor enthusiast Newport, Rhode Island: The Best Outdoor Activities
Stretch your budget further by booking through TravelWits. They bundle your transportation and hotel for the best rates for getaways from New York City. If you're looking for romantic getaways by budget, see Mid Summer Romance: 5 Places to Escape by Budget.
Photo: Freer Sackler and Galleries of Art, jive667,  Paul Sableman, Joey Lax-Salinas,
Sarah Knapp is a Brooklyn -based entrepreneur whose love for the outdoors and community building led her to the October 2013 creation of OutdoorFest. She has a BA in History, is a Wilderness First Responder and a NY state hiking, camp and boating guide. Her proudest achievement to date is reading the Aeneid in Latin.