Awaken your earthly senses in Newport, a picture-perfect Rhode Island town with an abundance of active outdoor options. Hiking, biking, sailing and surfing are just a few of the choices for plein-air enthusiasts.
A prominent seaport since colonial times, you'll feel the ocean's salty breath wherever you turn. When you crave a more sedate moment, historic sites, shopping and delectable dining are plentiful.
Whether you prefer your fun on land or at sea, you'll have your pick of easy ways to mingle with nature.
Sail:
Newport is synonymous with yacht racing and the prestigious Volvo Ocean Race returns here in May 2018. It's the only U.S. stopover before the transatlantic leg of the race departs for Cardiff, Wales and there's already excitement in the air.
Sustainability is a major race theme and the Newport stopover aims to leave a positive impact on the local environment. One look at sparkling Narragansett Bay and you'll see why it's a nautical Paradise.
Get out on the water when you book an excursion with 12 Meter Charters. You'll cruise on an actual restored America's Cup yacht. Choose a carefree 2-hour jaunt or a 3-hour racing experience and you'll see why sailors are so sweet in this part of the world. If you become hooked to sailing and want to get your own boat one day, just go search for yachts for sale, and make Newport the home of your new queen.
Cycle:
Rent wheels at Newport Bicycle and start pedaling. If you'd enjoy some company, Bike Newport organizes group rides every Saturday, weather dependent. It's a great way to infiltrate the local cycling community. Meet the group at 9:15 am at 29 Spring Street.
Bike Newport has spearheaded Night Bright, a program that distributes nighttime safety equipment, such as rear lights and reflective vests, to bicycle-dependent low-income residents, who rely on the bikes as their primary means of transportation.
Hike:
Cliff Walk is Rhode Island's most visited attraction. The 3.5-mile path combines natural coastal eye-candy with the manmade architectural integrity of the Gilded Age mansions. Newport was the summer playground of America's richest families and their legacy is evident as you glimpse these over-the-top palaces.
Surf:
With miles of stunning coastline, exploring the spoils of the sea is a requirement. Consider giving surfing a try with the friendly folk at Rhody Surf. The dedicated instructors offer private lessons and camps. Second Beach is a prime spot to learn, thanks to the natural sandbar beneath the ocean floor providing consistent waves that break just right.
Eat:
Newport is hothouse of farm-to-table and boat-to-table initiatives, so your taste buds can sample Mother Nature's freshest offspring. A devoted food subculture keeps hyper-local ingredients in the forefront.
La Vasca embodies this very culinary ethos. It's a casual spot that serves tapas made from Basque recipes creatively combined with native ingredients for intelligent improvisations on Northern Spanish classics. The menu items marry beautifully with the inventive wine-based cocktail list. The fluke crudo, bathed in olive oil with just a kiss of basil and Meyer lemon zest, is a tangle of zesty flavors. The cauliflower, cut like a thin steak and served on a bed of creamy tahini accented with pine nuts and robust capers, is a vegetarian's dream.
Stay: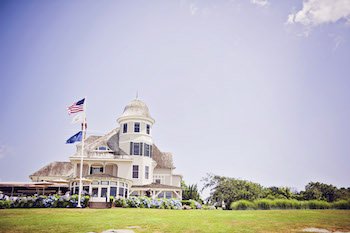 Castle Hill Inn is a romantic retreat on a private 40-acre peninsula blessed with panoramic ocean views. If you love the sea, it's a nautical Nirvana. Sit in one of the Adirondack chairs on the expansive lawn and you'll glimpse a parade of sailboats breezing by.
Immersed in nature, it's a luxurious yet non-pretentious property with an eclectic assortment of guest rooms, cottages and beach houses offering privacy and every imaginable amenity. The clean, minimalist design is light on the frou-frou and heavy on the creature comforts.
If you crave Hollywood nostalgia, book a room at Harbor House and your porch will overlook the rocky enclave that movie star and Princess Grace Kelly favored for a bracing Atlantic dip.All rooms include an indulgent afternoon tea and fortifying breakfast. The staff is uniformly welcoming and ultra-professional.
When you want to head into the center of Newport, hop aboard the M/V Mistress, Castle Hill's own motor launch. This service is offered daily from June 20-September 7 and weekends throughout September.
Those looking for a unique yet less luxurious stay should book a room in the Rose Island Lighthouse.
Get to Newport from NYC:
Staring June 16, ride the seasonal Seastreak Ferry between Providence and Newport. They provide a complimentary shuttle from the Providence train station for a seamless connection. To get to Providence from NYC, see our Providence public transportation guide.
For more information, visit www.discovernewport.org
Photo credits:12 Meter Charters, Discover Newport, Castle Hill Inn
Allison is a native New Yorker, who has lived in Rome, Tuscany, Melbourne, Toronto and Los Angeles. She frequently contributes travel pieces to Family Travel Forum, using her own children as guinea pigs as they travel the globe. She is fluent in Italian and Spanish and laughably adequate in French. Her background as an Early Childhood Educator gives her an added understanding of what it takes to travel with kids in tow. She firmly believes that the most important part of education takes place outside of the classroom, on the road, around the world. She never misses a chance to sample local delicacies, as her love for travel goes hand-in-hand with her love for food and wine. Follow Allison at @gourmetrav.