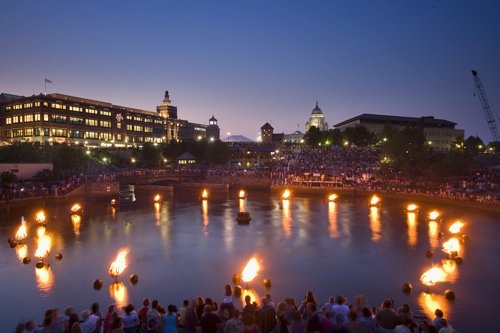 How to get there:
Bus Lines
Greyhound
Depart: New York Port Authority
Arrive: Providence Terminal
Duration: 5h 20m-6h 15m
Cost: $31 one way, $59 round trip
Notes: Order online: $26.35 one way, $50.15 round trip
megabus.com
Depart: 34th St. between 11th Ave and 12th Ave.
Arrive: Fountain St. between Union St. and Eddy St.
Duration: 3hr 45min
Cost: From $1
Notes: Free wifi & power outlets, seat belts, frequent daily departures, 94% on time service. Round trip fares are open-ended.
Peter Pan/Bonanza Bus Lines
Depart: New York Port Authority
Arrive: Providence Terminal
Duration: 3h 45m
Cost: $45 one way, $82 round trip
Notes: Online special: $37 one way
Providence via Train
Amtrak Acela Express
Depart: New York Penn Station
Arrive: Providence
Duration: 3h 5m
Cost: $89-$118 one way, $178-$236 round trip
Amtrak Northeast Regional
Depart: New York Penn Station
Arrive: Providence
Duration: 3h 57m
Cost: $54 one way, $108 round trip