While many first-timers to the "Vacationland" state go to Portland or Acadia National Park, thanks to the 2012 expansion of Amtrak's Downeaster line, Brunswick is now the best place for a little detour to the north. "Expanded service…gets more cars and trucks off our roads, reducing congestion and keeping the environment in this beautiful area clean," said Maine Governor John Baldacci about The Downeaster Expansion Project. Over the year's, Amtrak has worked to keep the trip affordable with Maine specific packages and a current buy 1 ticket, get 1 ticket free promotion to head North.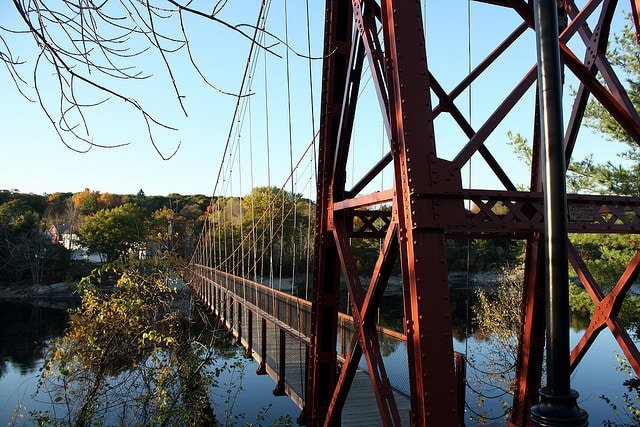 Brunswick, Maine, where Harriet Beecher Stowe wrote Uncle Tom's Cabin in the early 1850s, can be done on a dime in a day if time and budget are limited. After a cup of free fresh brewed coffee at the hotel, grab breakfast at Wild Oats Bakery (149 Maine St.; 207.725.6287; wildoatsbakery.com) then stroll up the road to the Federal Street and Lincoln Street Historical Districts. Take a self-guided tour of the stately mansions of shipbuilders and sea captains (and Harriet Beecher Stowe), built in the style of Greek Revival, Late Victorian and Federal, that are now on the National Register of Historic Places.
Get inspired to roam the rockbound coast at the Bayview Gallery (58 Maine St.; 207.729.5500; bayviewgallery.com), showcasing American impressionist and realist paintings by prominent New England artists. Tour the beautiful Bowdoin campus, made up of historical landmarks, modern buildings and at least one Romanesque church of undressed granite. Bowdoin College Museum of the Arts (5600 College St; 207-725-3433; bowdoin.edu) offers donate-as-you-wish admission, and rotating collections might range from Rembrandt and 19th century Japanese prints to post-impressionist paintings by Maurice Prendergast.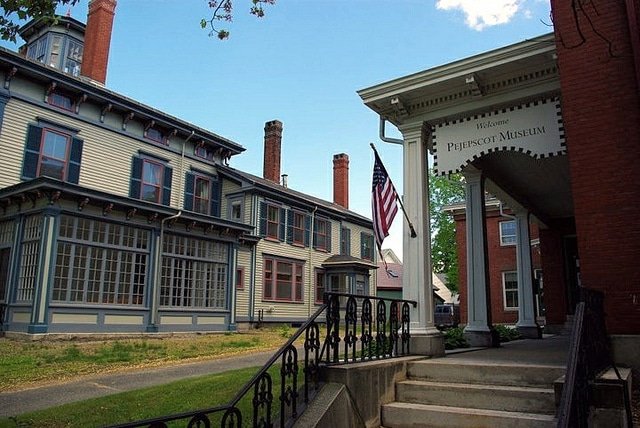 Stop by the perennially free Pejepscot Historical Society's Museum (159 Park Row; 207.729.6606; pejepscothistorical.org) to learn about the fascinating history of Brunswick, founded in 1628, and delight in exhibits like "Vote, Pejepscot!" featuring election paraphernalia from the early 19th century and "Home Decoration" about the local Martha Stewarts of the 1800s.
Bike or walk the scenic 2.63-mile Androscoggin River pathway, which runs from downtown Brunswick to Cook's Corner. Follow the path over the truss bridge to the Sea Dog Brewing Company (1 Main St., Topsham; 207.725.0162; seadogbrewing.com) for a Maine-brewed Bluepaw Blueberry wheat ale ($4) and clam chowder ($5.99).
Or just have a schluck of beer and save room for homemade pork chorizo and sweet potato ($11.50) or Achiote chicken braised in banana leaves ($11.50) at the locavore's lair El Camino (15 Cushing St.; 207.725.8228; elcaminomaine.com). Head back up to the Inn at Brunswick Station (4 Noble St.; 207.837.6565; innatbrunswickstation.com), an ideal base for exploring the town and enjoy a cozy night by the fire, feeling pleased with your decision to squeeze in an extra New England adventure before returning home at the Amtrak station just blocks away.
How to get to Brunswick from NYC
Visit Amtrak.com for tickets.

View Budget-Friendly Getaway to Brunswick, ME in a larger map
[vc_media_grid grid_id="vc_gid:1504724899073-8794443f-78be-2″ include="58424,58425,58426,58427,58428,58429,58430,58431,58433″]
Photos: cmh2315fl, Inn at Brunswick Station, Pejepscot Historical Society
The co-founder and editor-at-large at offMetro, Lauren is a sustainable travel specialist and freelance journalist with frequent bylines in National Geographic, Bicycling Magazine and Shape. Follow Lauren's adventures at @laurenmati.