Acadia National Park is an outdoor enthusiast's paradise. Located on Maine's Mount Desert Island, fall is a stunning time to enjoy its bold color palette. Responsible tourism initiatives abound. With over two million visitors annually, innovative steps to preserve its rural character are at the forefront.
The first national conference on ecotourism was held in Bar Harbor in 2005, while local College of the Atlantic is the first carbon neutral college in America. If you prefer to travel without a personal vehicle, there's a shuttle bus that's a car-free travelers best friend.
Get Outdoors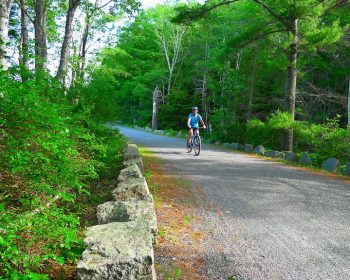 Hiking opportunities are plentiful. Cadillac Mountain, the highest point on the U.S. East Coast, is the place to watch the sunrise. Hiking trails are interlaced with miles of wide carriage roads, appealing to walkers, cyclists and horseback riders. Carpeted with crushed stone, these roads meander past peaceful ponds and woodlands, seamlessly blending into the natural surroundings.
The nippy Atlantic waters are always chilly, but lake swimming is at its best in early fall. Summer has warmed the fresh water just a tad, so dive right in. Try Echo Lake or lightly-tread Long Pond. Experience the water on a nature cruise or lobster boat, or paddle a canoe or kayak. You may glimpse seals, porpoises, whales and other glorious creatures frolicking at sea.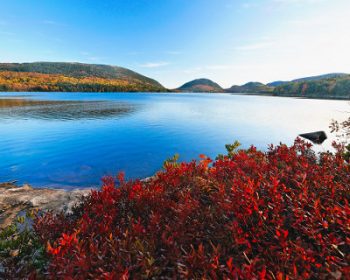 If you're looking to channel your inner daredevil, rock climbing has heart-pumping potential. Atlantic Climbing School guarantees expert instruction and death-defying vistas.
The unsullied skies of Downeast Maine are one of the best places in the world to gaze at the majestic Milky Way. The Acadia Night Sky Festival takes place every September, celebrating and promoting the protection of the star-studded night sky. Events include workshops, solar viewings, hikes, evening boat cruises and kayak tours under the stars.
Eats+ Drinks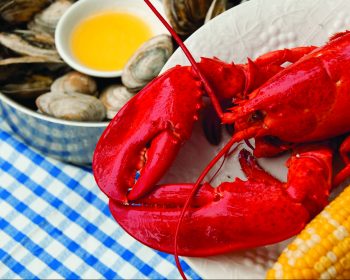 Ocean-to-table seafood is anything but a buzzword in these parts. Timeless seafaring traditions produce an extravaganza of fresh fish, none more revered than lobster. If you're on a quest for the best local eats, Maine Foodie Tours is a fine way to explore Bar Harbor's blossoming culinary landscape.
The craft beer scene is hopping in Maine. Atlantic Brewing Company in Bar Harbor lets you taste at the source. Sample blueberry ale, rich in wild Maine berries or sip ruby red leaf-peeping ale with a mild sweetness on the finish. Free tours run through mid-October.
Insider Tip
Getting to remote corners of the park is a snap, thanks to the Island Explorer. Energy efficient Propane-powered buses run multiple routes that will whisk you to hiking trails, restaurants, shopping and lodging, absolutely free. The shuttle runs from June through Columbus Day.
Stay in Bar Harbor
Six Bar Harbor hotels have earned the rigorous Maine Environmental Leader certification. Overnight visitors with an eye towards green will want to consider the Primrose Inn, Bar Harbor Grand Hotel, Atlantic Oceanside, Graycote Inn, Bluenose Inn and Mira Monte Inn.
How to Get to Bar Harbor without a Car
See oM's Boston Transportation Guide. From Boston's South Station take Concord Coach Lines to Bangor. The Bar Harbor Shuttle will pick you up in Bangor, with advanced reservations. The entire journey takes ten hours. As a speedy alternative, you can fly to Bangor nonstop in just over an hour on Delta from NYC and connect to the Bar Harbor Shuttle at the airport.
For more information, visit www.BarHarborinfo.com and www.Acadiainfo.com
Photo Credits: Dana Moos, Maine Office of Tourism and Atlantic Climbing School
Allison is a native New Yorker, who has lived in Rome, Tuscany, Melbourne, Toronto and Los Angeles. She frequently contributes travel pieces to Family Travel Forum, using her own children as guinea pigs as they travel the globe. She is fluent in Italian and Spanish and laughably adequate in French. Her background as an Early Childhood Educator gives her an added understanding of what it takes to travel with kids in tow. She firmly believes that the most important part of education takes place outside of the classroom, on the road, around the world. She never misses a chance to sample local delicacies, as her love for travel goes hand-in-hand with her love for food and wine. Follow Allison at @gourmetrav.