There are few day trips that begin better than a rail ride up the Hudson Line to Beacon. Coasting away from the steel skyline and billboard-blocked horizon, the window quickly fills with greenery, rolling hills, and a river dotted with sailboats and tiny islands—one in particular bears the rusted ruins of a castle. The train continues past beautiful vistas and it's difficult to pull away from the view, even as you're close to finishing a good book.
On Sunday mid-morning, after 80 minutes on Metro-North and a quick stroll up a hill, we reached our first destination at Dia: Beacon, where the art institution's annual gala was being held. While touring the permanent exhibits, which include artwork by Richard Serra, Andy Warhol, and Robert Irwin, we stopped guests—and one Merce Cunningham Company dancer—to find out where best to travel by train near NYC.
"Dia: Beacon is one of my favorite places to visit out of Manhattan. I work in the art world, but you don't have to know much about art to come here. It's a great day excursion. You can spend time in the garden and exhibits and then walk 10 minutes to the lovely little town of Beacon. Here, I think the art speaks for itself. It's nice if you have a background in art, but it's truly enjoyable for anyone." —Gallery owner, her favorite piece of art at Dia (pictured)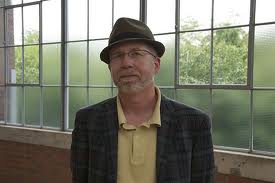 "When I get out of town on the weekends, I head to the Appalachian Trail for hiking. Coming up, I'll be taking the train to Burlington, VT. There you've got your hiking, beautiful ferry rides across Lake Champlain, great restaurants, cafés, and a wonderful Echo aquarium that my kid loves. Also, downtown is very walkable. There's lots of cool record shops and live music at Nectar's, where it really all started for the band Phish." —Wolf, artist
"I go to Montauk by way of the LIRR. Also, Boston is a quick trip from Manhattan. I'd recommend the Museum of Fine Arts and strolling down Newbury Street, which is always good for shopping. To get to Boston it takes about three hours on the Acela."—Jill, Gallery10G
"New Rochelle is one of my fave places off the island. I also like Mamaroneck, it's gorgeous. And there's that old Bannerman Castle on the Hudson near Beacon, where I've kayaked to and walked around. In New Roc, I'd suggest going to New Roc City, this complex in New Rochelle that's got lots to do, with an IMAX and glow in the dark mini golf. The best is this roller coaster-like ride [at least 180 feet] on the rooftop. There are spectacular views of Manhattan and Long Island from up there." —Brandon Collwes, dancer, Merce Cunningham Dance Company
Following a walk through Dia's lush landscaped grounds—where speakers emit uncanny and humorous birdlike sounds that add to the surreal tranquility of the place—we had just enough time before the next train to visit the town. Main Street could not take you farther from Manhattan—or the 21st Century. Channeling a 1970s vibe, it's lined with weathered classic cars, art galleries, boutique shops, lounging dogs, delis, and everything in between. With the sun breaking through the clouds, to our delight we found a charming quiet garden at Homespun Foods that offers a locally-sourced menu and picnic goods to go.
On our way back to the station, ice cream cones in hand, we caught sight of fiction writer T.C. Boyle popping in to a brick building filled with glass items hand blown on the premises. When we arrived at the tracks, white tents signaled the year-round farmer's market, where fresh produce, eggs, and local wine are available. Indeed, surprises are around every turn in Beacon.
How to get there: Dia:Beacon is located five minutes from the Beacon train station, which is served by Metro-North Railroad trains from Grand Central Terminal. Trains run hourly in either direction during museum operating hours. For train information, visit www.mta.info or call 212.532.4900 or 800.METRO.INFO. To walk to Dia:Beacon from the train station, exit the rear of the platform on the river (west) side. Follow the well-marked signs to Dia:Beacon out of the train station and up the hill to the museum. For Main Street, take a 15-minute walk back north past the station, following the signs.(Dia:Beacon, Riggio Galleries, 3 Beekman Street, Beacon, NY 845.440.0100, www.diabeacon.org)
Photos by Vincent Crossley
The co-founder and editor-at-large at offMetro, Lauren is a sustainable travel specialist and freelance journalist with frequent bylines in National Geographic, Bicycling Magazine and Shape. Follow Lauren's adventures at @laurenmati.