Hailing from a small beach town myself, I get the whole local pride thing. It's a surf ritual (Locals Only) and a love of talk of times passed, when this beach was still public, not private, and that venue was still cool. As a major summer destination for New Yorkers, Montauk has undergone swift changes in the past few years, but maintains an air of edge and the bohemian spirit that made it so appealing in the first place. Strong local loyalties are nowhere more palpable than Montauk, but if you treat it nicely, you can go where the locals go and be welcomed with salty, sunburnt arms.
Get Outdoors:
Montauk is known lovingly as "The End" and indeed it is located on the easternmost tip of Long Island. Find your way there by walking from town to Ditch Plains, where you'll pass a wooden staircase into the cliffs—a stairway to heaven in its own right with homes like those.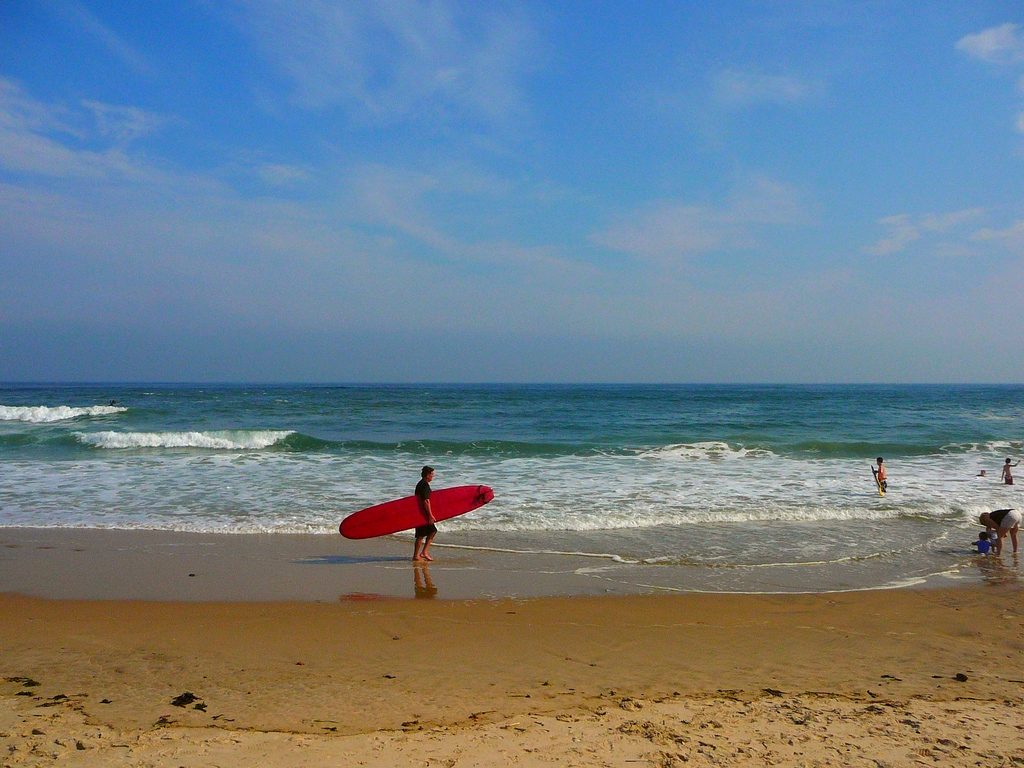 Ditch Plains is the spot for surfing, and while you're there, be sure to swing by Ditch Witch food truck. In Shadmoor State Park, the hikes are more like sandy strolls, but with the amazing views you'll be glad you can look up, not down.

Eats + Drinks:
Montauk standby Joni's is a tiny cafe known for its yummy wraps, açai bowls and smoothies, plus quirky menu naming conventions such as "avocado for breakfast?" (avocado toast) and "hail caesar!" (caesar salad.) Locals and repeat summer visitors rave about The Hideaway, a Mexican slash barbecue mainstay that feels almost speakeasy-ish (mostly because it's pretty hard to find if you've never been.) Order a tipple with tequila (there are over 40 kinds) and the fish tacos with elotes as a side, then mix and match chips and guac with a shrimp cocktail. If you're sensing a theme of mix and match dining, you're definitely on to something.
Dinner at the Chowder House could include super fresh and creative sushi rolls, with a side of… chicken parm. There's something really comforting about knowing it's there if the mood strikes. It's this unpretentiousness that sets Montauk apart from the rest of The Hamptons.
Stay here:
Montauk Yacht Club and Resort offers up well appointed rooms on a quiet marina, starting at $249 early summer and reaching $409 in peak season. Wake up and step out onto the cabana-like porches, an enviable place to enjoy room service, then start your "it's five o'clock somewhere" at the Barracuda Bar that's always lively. The best part of the resort is the shuttle service that will scoop you up or drop you off anywhere in town—a godsend considering Montauk taxis can be on the pricey side. For daytime excursions, hop on one of the hotel's free bikes and find your own way.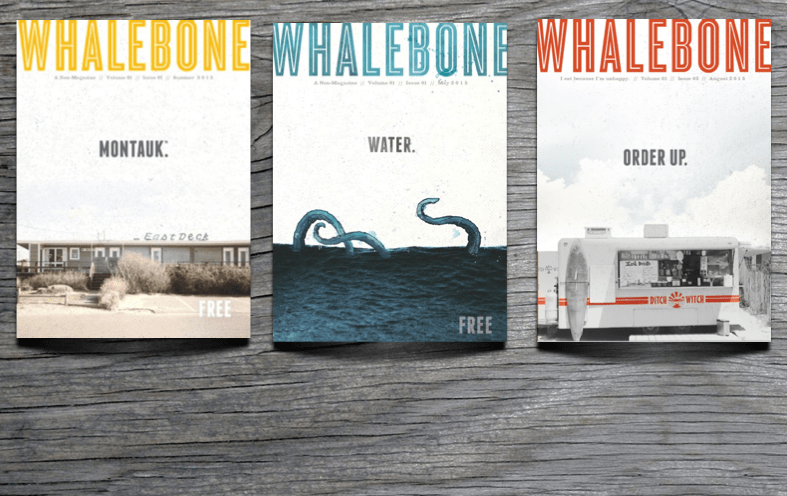 Insider Tips:
Pick up a Whalebone Magazine around town for a genuine look into the heart and soul of Montauk's creative class. Whalebone also has an apparel shop newly opened at the dock with anything and everything Montauk-branded.
How to get to Montauk from NYC:
Jump on the Jitney from various points on the east side of Manhattan and starting this summer from Park Slope, Boerum Hill, or Brooklyn Heights in Brooklyn. Or take the LIRR from Penn Station or Atlantic Terminal. Schedule a pickup with the shuttle at Montauk Yacht Club ahead of time. Once in Montauk, enjoy a free ride with the electrically powered shuttle The Free Ride, operating in Southampton, East Hampton and Montauk, or hop on newcomer Hampton Hopper, which also offers transportation around the East End for $12/ride.
Photos: MYC, Monica Müller, Marie
Carly Pifer is a freelance writer who has been known to follow whims inspired by romantic movie scenes or colorful street style shots to India, Japan, Tunisia and Argentina. After stints living in Seoul, Boston, Paris and Los Angeles, writing and searching for something intangible, she landed somewhat steadily in Brooklyn and has begun to find inspiration in her more immediate surroundings (and also the permanence of her bookshelf). She writes about fashion for Refinery29 and has been known to pack an outfit per day on backpacking trips. Please visit her website to read her travel diaries and other writing on the web at www.carlypifer.com or follow her on instagram .