Planning a last-minute weekend getaway? You've reached the right place. If planning your itinerary months before the holiday can be stressful and overwhelming, just imagine how stressful arranging a quick weekend getaway just a few days before the trip would be.
Weekend getaways are perfect if you want to escape the tense work and weekday environment. Yet, when planning the trip in a hurry, many things can go awry. To get the most out of your weekend getaway, following some tips can be helpful.
So, to help you plan your last-minute weekend getaway and make it more memorable – in a good way – here are ten tips to follow!
10 Tips for a Notable Last-Minute Weekend Getaway
Most people think that a weekend holiday doesn't require careful planning beforehand – and they are wrong.
If you want to make the weekend getaway worth your while – you must consider some essential points. For example, for a weekend getaway to a foreign country, you must plan the documentation a time before the trip. If you need a passport or visa in a rush, your weekend getaway plans can get ruined.
These ten tips will help you organize weekend getaways smoothly, no matter the destination you aim towards.
Set Your Expectation
What do you want the outcome of this weekend's getaway to be? You should answer this first before making any further decisions.
Deciding on the destination of your trip is directly connected to your expectations. Whether it's a change in climate, a few days of rest, or an adrenaline boost – you will want to get back to work satisfied and refreshed from your trip.
Set your goals straight, and all the other decisions will follow along easily.
Choose the Perfect Destination
While deciding where to spend your getaway, make sure you don't spend the short holiday period on the way to the destination rather than at it. Long journeys are good if you want to go for at least a week-long trip – anything less than that? Here are some lovely one-week trip ideas in the US.
Arriving at the final destination should be effortless and not take long.
If you plan on taking a trip to a place only reachable by plane, try to go by direct flight. Transit flights can be very tiring and last much longer – therefore stealing from your holiday time.
There might be many things to do and see in the area surrounding your place, so start by researching these areas rather than distant ones.
You might stumble upon a fantastic place that you never considered before.
Pack Lightly
This goes for both short and long holiday durations – always pack lightly. Your choice of clothes will depend on your destination and might require bulkier articles like sweaters and jackets.
Still, ensure you take only the essentials – and they should fit in one carry-on bag or a giant backpack.
You will probably end up wearing just whatever comfortable clothing you brought with you – so why carry unnecessary things in the first place?
Watch this lovely video to get some tips on packing lightly:
Don't Overspend on Accommodation
Last-minute planning might get quite expensive. And for a two to three-day holiday, accommodation shouldn't really be an all-inclusive resort.
If you research thoroughly, you might get some last-minute deals for accommodation.
If you can't get your hands on such a deal – renting an apartment on Airbnb or getting a room in a hotel will do. During the weekend holiday you won't have any extra needs – so satisfying the basic ones by having a clean bed and shower would be more than enough.
Of course, it doesn't mean renting the cheapest place you find -It should be affordable but also favorable for your needs.
Divide your Time Accordingly
Weekend getaways are memorable things we do in this short period – so be precise about what you want to spend more money and time on.
If you enjoy trying food in different restaurants – that is your answer.
If splurging on various adrenaline-boost activities is what would make this weekend memorable for you, then go for it. Of course, overspending on a weekend getaway is not good advice, but you must indulge in some fun and pleasurable activities.
What is the point of getting away from your home if you just do the same things you would typically do?
Find a Range of Interesting Activities to Do
Even the smallest places offer various activities, such as visiting museums, art exhibitions, or local festivals.
That would be a real game changer, as you will have a bunch of things to do during the day. If there are any community colleges or universities in the area, events for students and locals must be organized regularly. Check their schedules beforehand to see if anything is organized in the city.
If you are visiting a bigger place, squeeze in all the important monuments and areas in your schedule. Since you are there for a short time, visiting the most famous ones will be more than enough.
Act Like a Local
The best way to get a whole experience out of any place you visit is to do as the locals. The local people always eat at the best places.
So a meal in a restaurant visited by locals will for sure be more delicious than the one tourists generally eat at. Visiting a local festival and enjoying it the way locals do will give you a peek at what life is like in this area. When doing the research, make sure you get to read the reviews from the locals.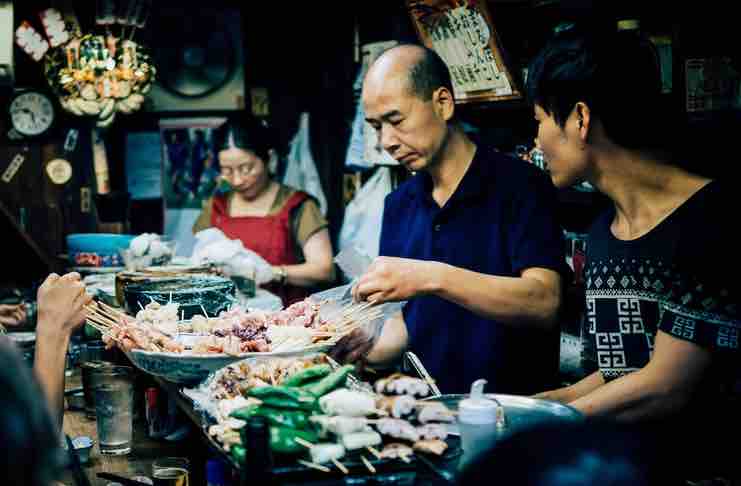 Make the Most of Your Time There
Unfortunately, weekend getaways last shortly – so try to ensure you have done as many things as possible. Of course, without exhausting yourself.
You can list what you want to do on each of the days you spend there. This way, you will get to have an organized schedule and won't miss anything important just because you haven't decided on doing it beforehand.
Buy a Souvenir for Long-lasting Memory
Buying something small would cost you very little – yet you will get to remember this place for a long time. Buying locally produced food or drinks is also a good idea. You can store them for special occasions and tell the stories of your amazing time visiting this particular place when you share them with your friends.
Having a tangible form of memory, apart from everything your phone and mind, will make for a long-time reminder.
Start Planning Your Next Trip
As soon as you pack your stuff and start heading home – start planning your next last-minute weekend getaway. You will have fresh memories of this visit, as you will know what you were lacking and what can be changed for the better in the next one.
This way, you'll have more insight to fix an even better-planned trip for the next time you want an eventful weekend getaway.
Final Words
Planning a trip is just as joyful as it can cause stress. Make sure you always stay organized – that will help you plan everything and not miss anything when traveling.
Many unique destinations await you – so start planning your weekend getaway now. Even a weekend-long journey can stay engraved in your mind for years.