New York is one of the most popular destinations for travelers from all over the world. But that doesn´t mean that we don´t get just as bored from our everyday life as people from any other place. A weekend getaway by plane helps us charge our mental battery. It can be a challenge to find the perfect destination, but the following list should give you some inspiration.
First Tip: How To Find Cheap Parking at the Airport
The perfect weekend trip is easy to realize, not too cost-intensive, and – above all – relaxed. Planning a weekend getaway by plane, on the other hand, takes a lot of organization.
Booking a flight and a nice holiday accommodation is fun, as it gets you in the right mood for your getaway. But there´s something that many travelers tend to postpone until the very last minute: airport parking.
If you decide to go to the airport by car, do yourself a favor and do some research on parking rates and facilities – particularly if you depart from an airport that is frequented as highly as Newark Airport. On parkos.com/newark-airport-parking/, you can find out about different types of parking offered on-site as well as off-site. Make sure to book your parking space early on and you´ll be able to focus on the best part about your weekend trip – the thrill of anticipation.
Tips for The Best Weekend Getaways by Plane
Have you decided on your next weekend getaway yet? How about one of the following destinations that can all easily and regularly be traveled to from Newark Airport?
Montreal
If you´re up for leaving the States for a few days, you should definitely consider going to Montreal. Just like New York, Montreal is a real melting pot. It perfectly combines the New World and the Old World. As French is a national language in Quebec, you´ll hear the beautiful language all throughout your trip. If the sound of a foreign language doesn´t spark your travel fever, what else does?
San Diego
If the West Coast is on your personal list of weekend getaways, think about choosing San Diego as your next destination. Seventy miles of perfect coastline and delicious Mexican cuisine are awaiting you there. In San Diego, you can perfectly combine relaxed strolls on one of the many beaches with long evenings thanks to the vivacious nightlife. Make sure to visit the Gaslamp Quarter for a special night out.
New Orleans
New Orleans is so close. Yet, it feels like a totally different world. It's the capital of Jazz, Zydeco, and Rock N Roll. Enjoy the vibrant music and special atmosphere while taking a stroll through the city: European architecture and delicious Creole cuisine make for the perfect icing on the cake.
Chicago
Chicago? – Windy. Yes, but also the perfect destination for a weekend trip. After New York City and Los Angeles, Chicago is the third-largest city in the US. It will carry you away with its vibrant arts scene and its shopping districts. If you go on a Chicago cruise, you´ll be able to enjoy the stunning skyline from a special perspective.
Miami
"Welcome to Miami!" Miami is always worth a trip. No matter if you plan on just spending some days at beautiful beaches, learning about history and culture, or on going shopping. Make sure to take a stroll on Ocean Drive and through the unique Art Deco quarters.
Vancouver
Yes, another Canadian destination, but one that is so very different from Montreal. Vancouver is a really young city, but a weekend getaway doesn´t always have to be packed with history. Instead, Vancouver will carry you away with its perfect symbiosis of chic urban atmosphere and nature.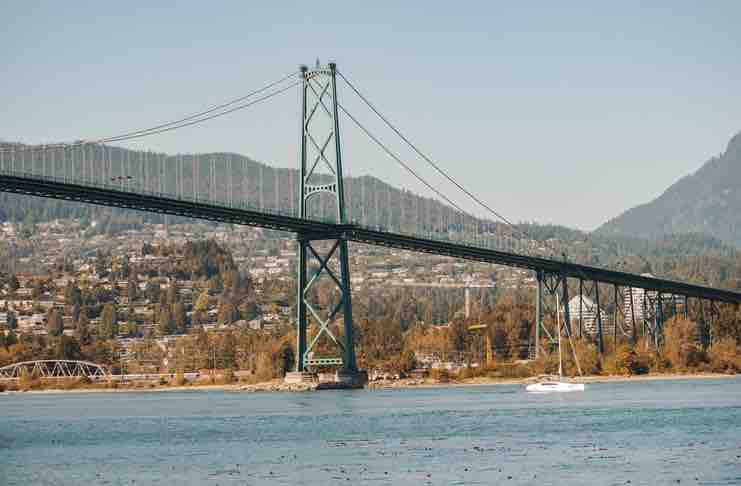 San Francisco
"If you´re going to San Francisco…", then be prepared for a perfect weekend. A ride on the Cable Car will bring you into the perfect mood to explore that extraordinary city. The free-spirited atmosphere is fascinating and contagious. Make sure to take a walk across the famous Golden Gate Bridge in order to get the perfect view over the bay.
Karen works for a big hedge fund, she's awesome with numbers and loves what she does, but above all – she loves traveling. Whenever she's on the road, she tries to get into the gritty tiny details of every location she explores.