Whether you're a jet-setter or you simply need to fly frequently for many different reasons, it's best to be equipped with the most crucial travel essential: a travel bag. Traveling by plane usually comes with baggage restrictions wherein you're only allowed to bring a piece of carry-on baggage of 22 inches size. However, this will depend on the airplane company you're flying with.
Fortunately, the bag industry offers a wide variety of choices for flight luggage. And you should purchase a travel bag that fits your travel requirements and needs. There are factors to consider when choosing the best luggage for your next flight. However, some important variables are their material, size, and design.
Here are some popular top picks for a frequent flight traveler like you:
1. Travel Tote Bags
If you're looking for hand luggage or a carry-on that's stylish for travel this year, then consider a travel tote bag. These bags have plenty of space for everything you need on hand during your journey, including a laptop compartment. Choosing a leather bag is far more professional than a canvas one, so it's best for those looking to impress or traveling for work.
Since leather is proven durable and comes with natural water resistance, this is an ideal flight bag choice, especially if you can't predict the changing weather of your destination. A leather tote bag is a great choice to travel to areas exposed to different elements. The versatility of leather allows it to be used for various purposes, including traveling by plane.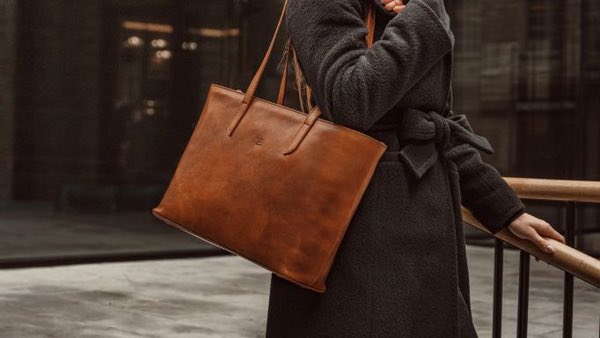 2. Foldable Lightweight Duffel Bag
The lighter the bag, the better. While all travel enthusiasts don't particularly prefer this concept, some strongly believe this. This next travel bag idea is good for the latter group of travelers. A foldable lightweight duffel bag is light, durable, and perfect for flights. They can hold a lot of things despite their light fabric material, which is nylon.
One advantage of nylon is they're durable to handle heavy weight. It's also easy to store them in overhead compartments and under seats. When not in use, it can be folded up into a pouch so you can keep it in a larger bag or another handbag. This travel bag for the plane is practical and a must-own for any gender and age.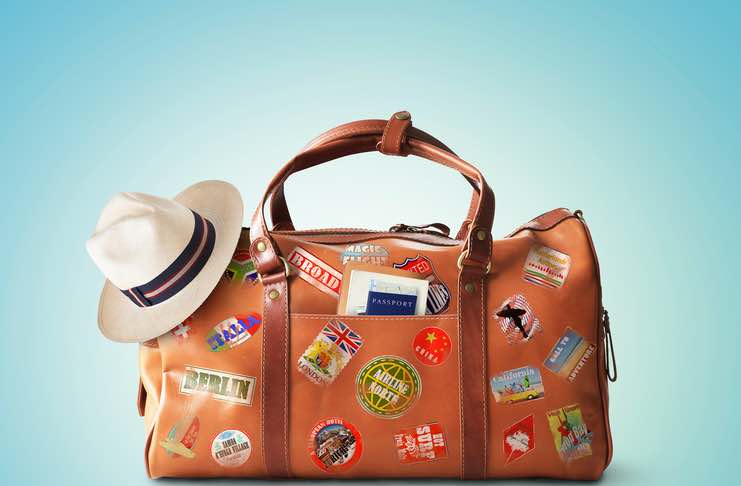 3. Four-Wheeler Expandable Soft-Shell Luggage
If you're the luggage type of person and want something you can carry inside the plane with you, this four-wheeler expandable soft-shell luggage is a great travel bag option. Since it has four wheels, you can easily maneuver and control it in the airport and on other pavements. You don't have to feel the weight on your shoulders as you glide them while catching your flight.
One great feature of this soft-shell luggage is that it's expandable. If you're bringing some bulky clothes and stuff, you can have a spare inch or two to accommodate your excess. They also come with many compartments and internal pockets. If you hate packing, it's vital to pack only the suitcase essentials. You don't have to invest in separate mesh bags since compartments are already provided.
When looking for soft shell luggage, finding a bag with sturdy hardware and zippers is critical. Since you want it to carry all your essentials, its hardware should be durable enough to withstand pressure and handling.
4. Aluminum Hard Shell Luggage Bag
If your concern is about the external component of your flight bag, go for an aluminum hard shell luggage bag. Aluminum is robust and thick enough to withstand any external condition and elements.
Choose something that comes with solid fixtures too. Prioritize quality when buying this travel bag. This luggage also comes with compartments and mesh pockets so you can segregate your travel stuff.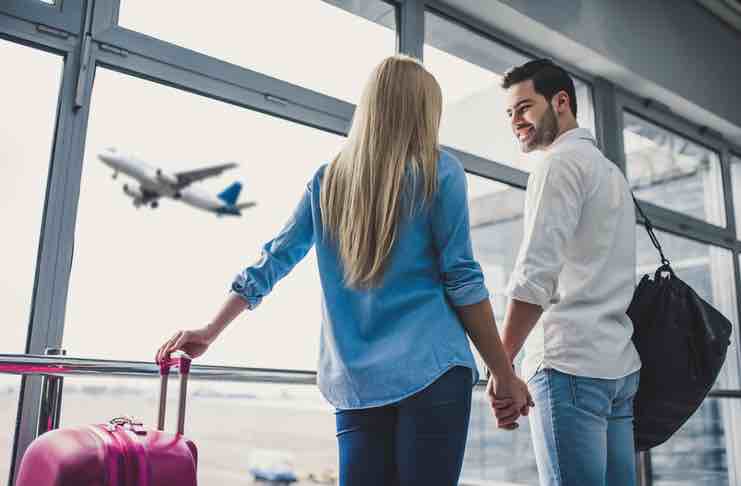 Like any other travel bag materials, dents and scratches on aluminum bags are inevitable, so you should accept that before you invest a lot of money in one. However, with proper care and bag maintenance, this flight bag can serve you for many years.
After all, if you're carrying this aluminum bag with you on the plane, you can avoid improper handling usually performed by airport personnel. Therefore, you can retain its brand-new quality for many years to come.
5. Underseat Carry-On Bag
Carry-on bags are highly fashionable for those who want to fly with style. Go for a carry-on bag that can be slipped under the seat. Many plane travelers adore and patronize this bag because it has a polished and professional look. You can bring it quickly without having to fear wear and tear. They come with roller wheels, so you have the option to glide them into the floors.
It's also integrated with a USB port where you can charge electronics on the go. The wheels attached to it come with 360-degree spinner wheels that spin in all directions. This makes it easy for you to move and maneuver around the airport and to your destination.
6. Rugged Duffel Bag
While some flight travelers want to look professional at all times, there are those who want to change into relaxing and cozy airport outfits. The rugged duffel bag is definitely a match for this kind of dress-down outfit. If you want to look rugged and carefree, this can complete your whole get-up.
This travel bag is great for when you're thinking of exploring another city in adventurous ways. Whether hiking, camping, or outdoor activities in another city or country, the rugged duffel bag fits your travel purpose. Choose a duffel bag with huge and durable zippers so you won't have to worry about malfunctioning ones. Find one with thick nylon webbing, and if you're doing extreme adventures out in nature, go for water-resistant travel duffel bags.
7. Travel Backpack
The list can't be completed without including a travel backpack. When flying, backpacks are convenient to carry on the back. There are different sizes and materials to choose from. You can choose the right size depending on how long your trip will be. Travel backpacks can be stored in overhead bins with not many hassles. They can fit a couple of days' worth of clothes, gadgets, toiletries, and other essentials.
Conclusion
Traveling by plane is convenient compared to other means of transportation. And bringing a durable and handy flight bag can elevate and improve your flight experience even more. Hopefully, you can consider the list of flight bags in this article so you can narrow your choice and make your shopping easier. Purchase the best flight bag now and finally choose your next travel destination.