Your friends are the people you care about and trust enough to share your personal life with. Whether you want to enjoy yourself or need a listening ear and shoulder to cry on, they are the people you frequently run to for comfort. Of course, your family will always love and support you, but you can also count on your friends to be there for you in any situation. And while you may all be busy and have things to do for your own families, you will always find time to get together and enjoy each other's company.
One of the best ways to spend quality time bonding with your best buddies is to take a weekend getaway trip together to a fun destination of your choice. A nice trip allows you to forge a stronger friendship and experience something new together.
You have more time to talk, explore, and participate in fun activities over the weekend. You can create more beautiful memories with them and constantly reflect on your trip with warm memories.
If you plan to go on a weekend getaway with friends, here are some tips on making the most of your time together.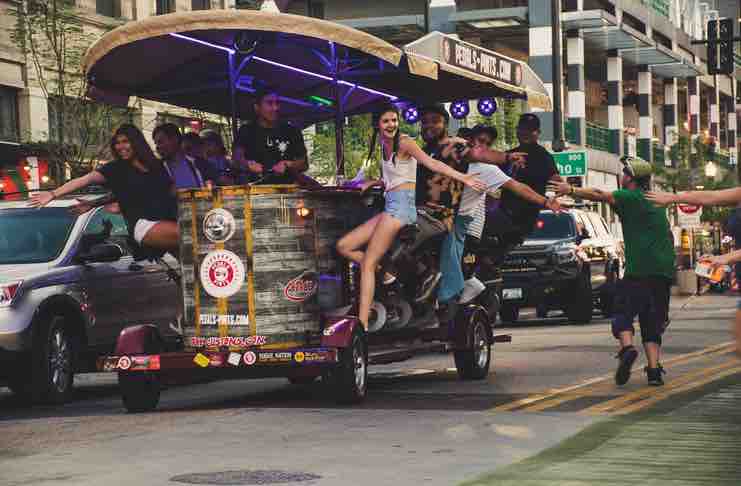 Agree on a destination
If you plan a trip away with your friends, it would be best to involve them in picking out the perfect destination. You need to consider the location carefully, so everyone is on the same page, especially if you invite friends who live far away.
It would also be nice to know that everyone is looking forward to the trip, particularly the location. There may be some activities they are interested in where you are going, so you can be sure you are all happy with your decision. You can find big houses to rent that can accommodate the gang comfortably. Staying together in one place gives you more time to bond and prepare for the day's activities.
Share responsibilities
You and your friends will surely want to share responsibilities while you are together. For example, if you have a friend who loves cooking, they may wish to prepare meals for everyone.
You all can assign someone to take care of the dishes. Another person can be in charge of planning activities while another can take care of booking a tour if you decide to go sightseeing. One can even be in charge of making sure you save money while traveling. What is important is that everyone lends a hand to ensure a fun and comfortable weekend getaway.
Schedule a time for everyone to do what they choose
While you may have activities mapped out for your weekend with friends, you must also allow people time to do what they choose. Some of your friends may want to relax, read a book, or explore the destination alone.
You may also need some time for a breather where you can indulge yourself by finding a mediation spot, just napping, or enjoying your favorite mobile game. Everyone will appreciate time alone, including yourself.
A weekend getaway with friends allows everyone to enjoy themselves without worrying about responsibilities at home. It is an opportunity to relax and be yourself among people who know you best and love you for who you are.
Finally, watch this hilarious video to get a few more useful tips: