Family reunions can be an exciting and memorable event for multi-generational families. But planning family reunions can be a daunting task without proper organization and delegation of responsibilities. Starting the planning process early is a must when looking to book popular venues or vacation destinations. The process requires research and family input for the best outcome, and you'll want to start off with an organized agenda.
Here are some best tips for planning a family reunion:
1. First Things First
Schedule a meeting with family members to discuss ideas and gather a census of who plans to attend, especially if you are planning an out-of-town venue. Consider holding an online meeting for distant family members.
Before the meeting, ask participants to brainstorm a few ideas themselves, including destination possibilities, and to come prepared with travel dates and a budget in mind. During your initial meeting, discuss options for your family reunion such as popular travel destinations or vacations that cater to family reunions.
Decide on a date and include the time of the event if you will be renting a pavilion or banquet hall. Be sure to settle on more than one date option and location in case there are conflicts when booking locations or travel. You will also want to discuss budgets as a part of your preliminary planning.
2. Explore Options
This is probably the most important factor in planning family reunions. You may need to book your family reunion several months to a year in advance to ensure that all family members have adequate time to make travel arrangements or preparations. The benefits of booking ahead of time often include discounts on travel or other incentives for off-season bookings.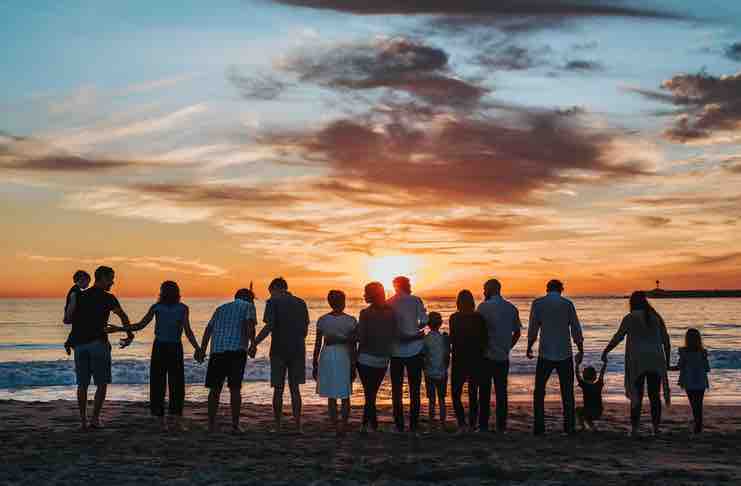 Campgrounds and beach venues can be cost-saving choices when family members agree to share food expenses through potluck dinners and cookouts. If you'd rather have each family pay their own way, consider going on a cruise. When you book an Alaskan cruise vacation you may qualify for group discounts and all-inclusive amenities for a family reunion you'll never forget!
3. Send Invitations Early
Once you've decided on a date and location, send out invitations to let family members know well in advance of the event. Family members traveling long distances will need extra time to book flights or make final plans. Digital invitations can be a budget-friendly idea versus mailing paper invitations.
Additional fun ideas for announcing the updates might include a video message of you delivering the news about the upcoming reunion along with pictures of family members and/or the location you'll be visiting. Family members will be excited to see pictures or clips of their future reunion vacation, and they'll love seeing any old family pictures that you include in the video.
4. Have a Plan B
You've finished the initial planning by gathering a census, planning a budget, booking a location, and sending out invitations. So, now what? You'll want to consider Plan B just in case something goes wrong with your first choice.
Most likely, you won't have any worries if you properly plan and book early, but in the event that there's a hiccup, you'll want a smooth transition that guarantees your family reunion isn't canceled.
Make sure that you have discussed alternative locations or ideas in the event that your reunion trip is canceled due to some unforeseeable event such as weather. When you put these aforementioned tips in action, you'll be certain to have a family reunion that will bring smiles for years to come!
Want to read more of our latest posts? Check out these tips to enjoy new adventures in your backyard.