Planning a New York Business trip? searching for some useful tips? You've reached the right place. When you're on a business trip, it can be difficult to adjust to a new city's culture and establish a positive and productive workflow. However, it does not have to be this way.
Business trips provide opportunities to learn about a new city, meet new people, broaden your network, and allow you to create a "home" away from home. However, there are a few things you should do to make the most of business travel in unknown and big cities like New York.
So, read this article to find out how you can enjoy yourself while you're on a business trip in New York next time.
8 Tips For Your Next New York Business Trip:
1. Whenever it is possible, fly with the same airline
If at all feasible, fly with the same airline for the majority of your business trips. Airlines often have specific terminals, so if you travel the same airline frequently, you'll most likely depart from the same terminal.
Like if you're coming to New York and if you use the same airline repeatedly, it's more likely to land at the same airport. For example, it might land at John F. Kennedy International Airport (JFK) every time, and that means they will use the same terminal every time, and you'll have less trouble figuring out how to move around the airport.
Moreover, this way, parking, checking in, going through security, and getting to your gate will be much easier for you because you've done it before.
2. Be Sure to Charge Up Your Essential Electronic Products Beforehand
Charging all of your electronics the night before a flight is one of the most important things you can do. While many modern planes have outlets, it is critical to plan for all possible scenarios.
Make sure all your devices are fully charged, everything from your smartphone to your laptop and tablet, so you never have to worry about the red battery icon in the corner of your screens.
Fortunately, many products on the market can assist you in charging all of your batteries, such as portable chargers and carry-on suitcases with USB outlets.
3. Familiarize Yourself with Your Destination Beforehand
When it comes to maximizing your time and efficiency, having a solid understanding of the city you'll be visiting is critical. This includes having a general understanding of New York city's layout, where the main attractions are, and what is closest to your hotel.
Most importantly, you should know where your hotel is, how close it is to the office or venue you'll need to visit, and what other useful resources, such as grocery stores and restaurants, are nearby.
4. Stay in One of The Lifestyle Hotels
Instead of staying in a big-chain hotel, try one of the city's lifestyle hotels. Lifestyle hotels provide travelers with a sense of home by making it easier to settle in, get comfortable, and avoid having a new location disrupt their workflow.
Such Hotels In New York City are easy to find, you can just Google, and thousands of renowned ones will pop up. Try to stay in one of the historic ones because they will also provide you with a vintage feeling.
5. Try and Settle in As Soon As Possible
Make yourself at home as soon as you arrive at the hotel. Set yourself up for success by creating an environment where you're comfortable and productive, whether that means small things like unpacking or hanging up your clothes.
Try to match your usual workstation to the one in your hotel. This could include arranging your laptop on your desk in the manner you prefer, organizing your files in the same manner, or purchasing specific supplies.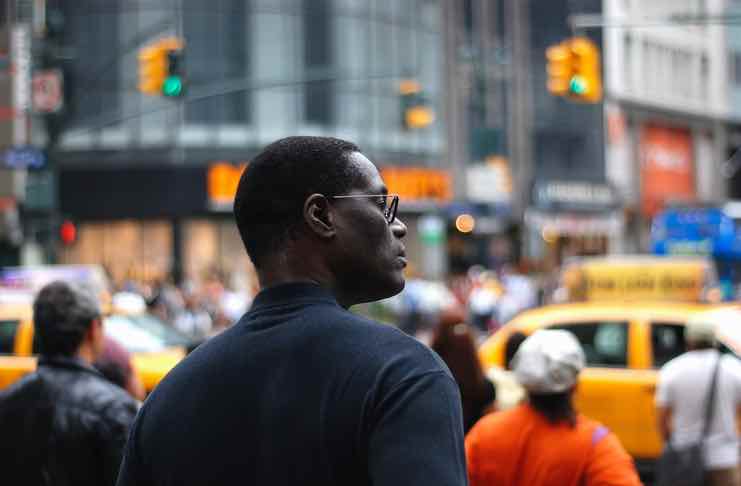 6. You should never eat a meal by yourself
Every meal is an opportunity to catch up with a coworker or meet someone new. Your network is one of the most important keys to success. The more extensive your network, the more chances of success you'll have both inside and outside of the office.
Bonding over a meal or a drink is a fantastic way to get acquainted with someone, and who knows, maybe this someone might be the person who will help you to land your next big gig or score a client.
7. Try and Prevent Jet Lag
While it may be easier said than done, jet lag is one of the most significant productivity killers when it comes to business travel. To avoid jet lag, be sure to keep up with your new time zone and allow your body to fully adjust. You can do so by following three simple steps:
Disinfect everything. Because entrepreneurs can't get sick, keep wipes on hand and use them liberally.

Try to drink plenty of water because it clears your mind and keeps you energized.

Make yourself at ease. Dress in layers to regulate your body temperature, and don't forget to bring moisturizer because using that will keep your skin hydrated.
8. Be Sure to Write Down Your Objectives
One of the most important questions to ask yourself before embarking on your adventure is, "What is my purpose for this trip?" Is it to persuade a major client? Is it to successfully carry out a planned event?
Make your objective very clear, whatever the reason. Then, based on that objective, create a list of actionable tasks that must be completed to achieve it. It's also a good idea to make a list of the things that could go wrong, as well as remedies and ways to avoid any potential emergencies or blunders.
To Sum Up
Traveling is a fun experience for all of us, even if we're doing it for work. If you're traveling to New York City, you're in for a treat! It is known as a city that never sleeps!
So, if after a tiring day of work, you want to go to a restaurant or club to blow off steam, there are many options available. Have a wonderful trip!
Karen works for a big hedge fund, she's awesome with numbers and loves what she does, but above all – she loves traveling. Whenever she's on the road, she tries to get into the gritty tiny details of every location she explores.