Whether it's during the sweltering summer or freezing winter, if you're planning an outdoor trip, be flexible for any weather. Make sure you know what to pack for a trip by checking the weather forecast for your trip dates.
For those who have never experienced a tough winter, extreme cold is harsh weather that can often spoil your vacation plans. It doesn't mean there aren't fun things to do in the cold season. There are plenty of winter activities near NYC, for example. Taking a trip during the winter can be daunting, but we'll be here to help you get ready. Here are 20 winter travel suggestions to help you make the most of your winter vacation.
1. You Shouldn't Wear Cotton
Cotton may be a natural fiber, but it's not a good choice for the cold season. It doesn't do an excellent job of insulating or draining away moisture. Because of this, you will be drenched and chilly, which might lead to hypothermia in the worst-case scenario.
2. Coat Yourself With Layers
Layering is putting together a comfortable winter wardrobe by donning several layers of clothing. Each piece of clothing contributes to your overall style while keeping you warm. Typically, the process will begin with the base layer and ends with the outer layer.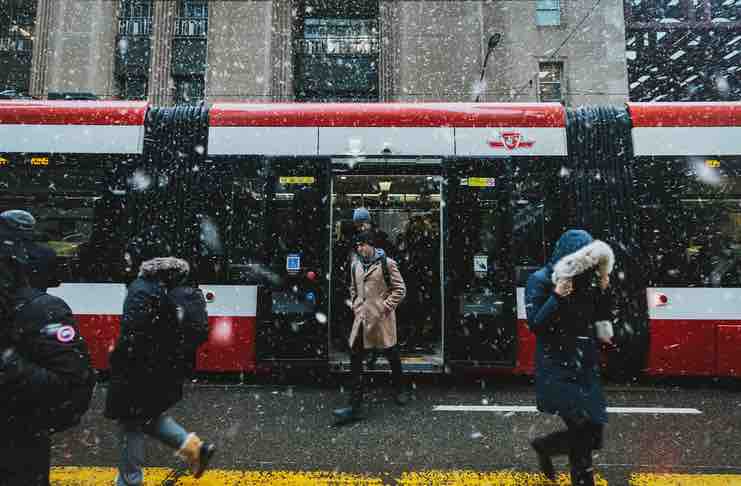 3. Carry Along Some Chapstick and Moisturizer
Protecting your lips with a thick layer of chapstick is essential in the harsh winter. A good moisturizer is also necessary to preserve your skin's natural hydration during the winter. In addition to increasing your skin's hydration levels, a high-quality winter skin moisturizer also makes your skin smoother.
4. Have Your Car Serviced
Inspecting your automobile for winter preparedness as part of your regular checkup might help you avoid many issues and accidents during the colder months.
5. Take Extra Care on the Road
The winter season presents potentially hazardous driving conditions due to cooler temperatures, snow, and ice. For this reason, you should drive slowly and keep a safe distance from other cars.
6. Make Sure Your Wipers Are Functional
It's essential to keep your wiper blades in good condition throughout the winter to maintain visibility and avoid accidents in the snow.
7. Check Your Tire Pressure
It's essential to check the tire pressure of all four wheels before venturing out in potentially snowy weather. Regular all-season tires can also handle minimal to moderate snow as long as they have enough tread.
8. Keep a Shovel in Your Car
Keep a small hand shovel in the car if you get stranded in a deep snowdrift and need to dig out. Don't forget to bring gloves, so your hands stay warm while you dig in the snow.
9. Exercise
Working out when it's cold outside has several health benefits, including increasing your endurance and lowering your risk of developing seasonal affective disorder (SAD).
10. Get Some Hot Drinks
Hot drinks are a clear winner over their iced counterparts because of their comfort when you're cold.
11. Secure A Travel Insurance
If your trip is rescheduled, interrupted, or canceled due to circumstances covered by your insurance policy, you will be reimbursed for unused portions of your trip. In addition, if you are injured in a covered accident, you could be eligible to receive emergency medical, dental, and transportation services.
12. Stock A First-Aid Kit
Keep your car stocked with the necessities, including extra medication if you need it to keep active in your travel. Moreover, review your first aid knowledge if you need to do more than apply a bandage.
13. Save Emergency Numbers
Don't forget to carry a car charger for your phone or tablet, and ensure you have all the relevant emergency agencies' numbers on your device.
14. Travel with a Credit Card
In addition to generous cash-back rewards that may be put toward future trips, this card comes with a slew of valuable travel benefits, such as free foreign transactions and insurance against trip cancellation and delay. Moreover, it provides reimbursement for lost luggage and protection against damage to rental vehicles.
15. Check Your Health Insurance Coverage
In the event of an accident or sickness while traveling amid a cold season, medical expenses, including doctor visits, prescription drugs, and even hospitalization, can be covered by health insurance. You can shop around for various health care coverage options. Check out Medicare Advantage and Supplement differences to avail of almost all health and hospital services at reduced or no cost.
16. Put on Your Winter Boots
The ground will be cooler than the air, and soft soles or leaking shoes will cause you to lose warmth through your feet. Make sure to wear fashionable winter boots for comfort and style!
17. Wear A Hat
Because we lose most of the heat from our bodies through our heads, wearing a hat can act as a lid and trap the warmth inside.
18. Wear A Scarf
Scarves are helpful because they stop heat from escaping by convection, meaning the wind won't be able to slash at your neck and face. In addition, the silk insulates your body heat and allows air circulation so you won't get too sweaty.
19. Wear An Earmuff
Earmuffs are a must-have winter accessory that helps maintain body heat. A good pair of inter earmuffs should fit snugly to keep your ears warm without being uncomfortable.
20. Pack Warm Gloves
Your hands will get chilly first while traveling, so bring gloves on your trip. If you want to keep your hands warm, you can buy hand warmers and slip them into your gloves.
Conclusion
Winter is a great time to visit major tourist destinations because fewer people are around. However, there are several obvious risks when traveling in the winter, but if you are prepared, you can have a wonderful day exploring the snow and ice.