Central Park and SoHo will always be the perfect place to stroll around and enjoy what The Big Apple has to offer. While it's generally a small city, New York has plenty of top tourist destinations that you surely need to visit. After all, your experience wouldn't be complete without them.
As you plan to visit New York, you need to prepare yourself as you'll be in for a great ride. Apart from booking your hotel and planning your itinerary, you should also ensure that you're wearing the right clothes so you can stroll around comfortably.
Below are some tips on what to wear when visiting New York City:
1. Comfortable Footwear
An average New Yorker walks around two to five miles daily to get from one place to another. And strolling around New York might hurt your feet, especially if you need to walk a lot. So, if you'd like to save your feet from any discomfort, wear the most comfortable footwear available.
It's important to wear shoes that are comfortable and won't drag your feet all day, like New Balance for example. By doing so, you can free yourself from blisters and focus on the scenic sights of New York.
In addition, you should never forget your socks. For this, you might want to head to the nearest mall and grab a pair. It's always a good idea to get something like big and tall socks, that are stylish and funky but also comfortable and reflect what it's like to be a real New Yorker.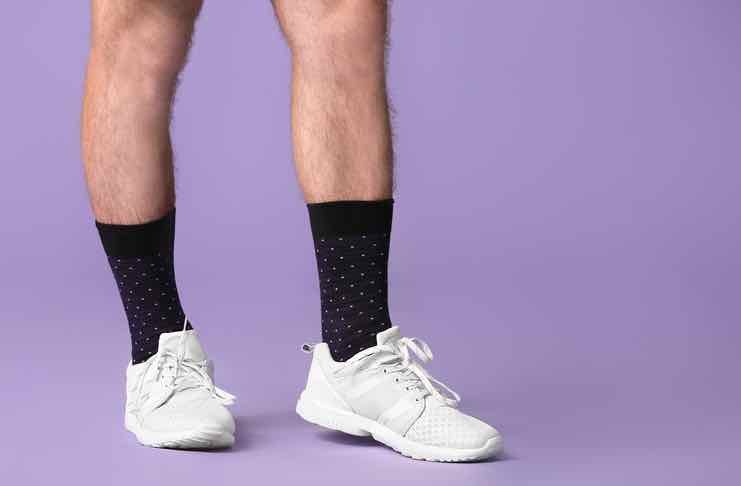 2. Sunglasses
Only in New York does wearing sunglasses become a fashion statement. Not only does it protect you from harmful UV rays, but it also gives you a sense of anonymity while still being trendy.
With this, you can simply wear them or allow them to go over your head for an added look to your outfit. Remember, you're standing in one of the world's fashion capitals. Be bold and fearless and allow the energy of New York to take over you.
On the other hand, sunglasses are essential for visiting The Big Apple. As you walk for miles during the day, you don't want the sun to hit your eyes directly, as it can compromise your vision and spoil the fun of strolling around. Wearing sunglasses will always come in handy when enjoying your long walks.
3. Layer Your Outfits
New York cannot promise stable weather conditions and it can force you to switch from one outfit to another. While it's easier to just bring extra clothing with you, it might take up all of your bag space. So, to help you adjust to any sudden weather changes, consider layering your outfits.
Ideally, you should wear something airy and light as your base and layer it up with a sweatshirt or a cardigan. This way, you can walk fashionably among the crowd and choose to remove one layer if it suddenly gets hot.
Moreover, you can choose to wear them again when there's a temperature drop. Don't worry, you can easily hang them on your arm as you walk or tie them around your waist for a hands-free experience.
4. Carry A Day Bag
New York is one of the few cities that allows you to carry plenty of bags without people judging you for your fashion. Because time is valuable in New York, people don't need to go home to change their clothes for a yoga class or a party. What they usually do is change their clothes at the venue. This helps them save time and energy.
In New York, people manage their time seriously as they try to do everything quickly. If you're iffy about carrying plenty of things with you, New York is the perfect place to bring a day bag without worrying about what other people think about you. You can also use a large tote bag, a duffle bag, or even a backpack.
5. Accessories
To be fashionable is always a great idea, especially in New York. You can finally experiment with colors, trends, and accessories that you feel might suit you. It will be like walking on the most exciting runway without people judging you. Just relax and enjoy the excitement of New York; it's always good to get out of your comfort zone.
On the other hand, as you accessorize your look for your outfits of the day (OOTDs), ensure that it would go well with your day and night look. Changing your look or accessories during the day can be hectic, especially if you need to run back to the hotel. However, if you're willing to carry a day bag, you can change your entire outfit on the go!
Takeaway
Visiting New York can be fun, especially if you're wearing the right clothes. As you wear the coziest shoes, ensure that you bring enough things with you, as time is money. The more that you can maximize your trip, the better it will be for you.
Finally, take a look at this video by Sarah Funk recommending what to wear in NYC by Month:
Alex is a computer geek, programmer, who loves traveling. Not the usual mix, but Alex is always with his laptop – no matter how high the mountain he's hiking on. On every peak he reaches, he writes a story that captures it all.