Planning to spend a few weekends of your Summer in the Hamptons? You won't regret it. This charming group of small towns on the east tip of Long Island is known for its gorgeous beaches, crisp air, and peaceful vibes. There are plenty of MUST-VISIT places in the Hamptons, and in this post – we'll focus on a few of our top favorite Summer locations in the Hamptons, from spectacular nature preserves you should delve into, beaches you should explore, Museums you should drop by, Restaurants and Wineries you should taste, and more. Some parts of the Hamptons are described as "the most beautiful villages in America".
With only one and a half-hour drive from NYC, the Hamptons are the perfect getaway after a busy week of work.
Accommodation Tip: Try the Plum Guide
Before we delve into our top favorite places for a summer in the Hamptons – we recommend you check out Plum Guide for any accommodation needs. I discovered Plum Guide after searching for a better peer-to-peer vacation rental platform. Compared to other sites, Plum Guide has a really rigorous testing process that produces MUCH better quality listings. To be qualified on their platform – homes need to pass a 4-stage "Plum Test" that includes a personal home visit from a real Home Critic. They choose only the homes with great design, perfect reviews, and in perfect locations. Other criteria include WiFi speed, decibel levels in the bedroom, aesthetics, and more.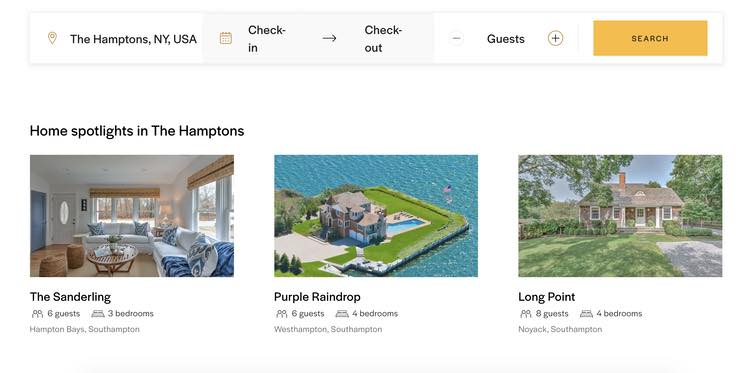 And now, let's delve into our top favorite places in the Hamptons:
5 Places You Should Visit During Your Summer in the Hamptons:
1. Go Hiking in the Quogue Wildlife Refuge
You should definitely visit this nature preserve, which offers 7 miles of beautiful trails, hiking through forests, ponds, and the unique dwarf pine grove. You'll also be able to see some native New York animals in the refuge, like the bald eagle, falcons, hawks, owls, and a bobcat.
Inside the nature center of Quogue Wildlife Refuge, you'll find stunning views of Old Ice Pond, wildlife exhibits, a nature library, and much more. And by the way – visiting the Refuge is free of charge.
2. Go for a Swim and Stroll on a Hampton Beach
I love the beaches in the Hamptons. If you're into awesome waves, impeccable white sand, and staggering grassy dunes – then you definitely need to spend a day (or more!) at Cooper's Beach in Southhampton. It's been on Dr. Beach's popular list of best public beaches for years.
We usually do a bit of swimming and surfing, and then pick a grassy dune for a picnic. Cooper's Beach can be a bit crowded during weekends, so if you're not fond of big crowds (like us) – drop by on a weekday.
Other beaches we love in the Hamptons are the secluded Miles Hollow Beach and Sagg Main Beach in Sagaponack. The latter offers a beach BBQ permit (but only after 6 pm).
Love Sunsets? For a breathtaking sunset – I recommend going to Foster Memorial Beach. This lovely beach has great benches facing the sunset, as well as grassy spots for a picnic. The views are amazing.
3. Go Climbing on the Walking Dunes
Sand Dunes in the Hamptons? Sounds unreal to have something like the Sahara Desert just 90 minutes from NYC, but it's true. This bizarre destination in the Hamptons, known as the "Walking Dunes", was formed hundreds of years ago.
We love climbing up the "Walking Dunes", which can reach up to 80 feet high. The view from there is stunning, as you sand dunes all around you, plus the beautiful Napeague harbor. Here's a good trail of the Walking Dunes.
Check out this video to see what it looks like:
4. Go Spend a Day in Montauk
This very popular town at the eastern end of Long Island has become one of the hottest places in the Hamptons, especially during Summer. Jerry Seinfeld, for example, loves the pancakes at John's Pancake House on Montauk Highway.
On top of the famous eateries, you should visit the famous Montauk Lighthouse – the first lighthouse that was ever built in New York. Montauk also has some great beaches, especially the iconic Ditch Plains beach, which became a surfing paradise, thanks to its terrific waves and cliffs.
Want to stay a night or two (or more) in Montauk? Check out these options on Plum Guide.
5. Go Wine Tasting at the Wölffer Estate Vineyards
If you're looking to taste some great wine at the most popular vineyard in the Hamptons – then Wölffer Estate is the place to visit. There's a remarkable collection of award-winning wines that you can taste.
Check out this video to get a better glimpse into the Vineyards:
During the summer (and only on weekends), they have an open wine stand that became a trendy place for those coming from a long day at the beach. You'll be able to see the sunset just behind this unique vineyard. I suggest booking a tour of the vineyard and wine cellar. This will include 4 wine tastings.
Don't forget to taste their famous dry cider and gin!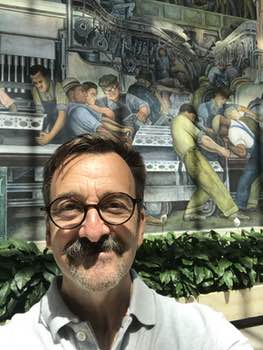 "The Jaded Traveler". Ron Rossi was born and raised in New York. A globalist at heart, Ron is a marketing director by trade, and has lived and worked around the world including Asia, Europe, Africa, and South America. Food is one of the best ways to learn about a country, a people and a culture. So, Ron is always looking for the best in mid-range to budget and street food. He is always on the hunt for a good meal anyone can afford. It is the food of the average citizen that excites him. And with having visited close to 100 countries on 6 continents so far, there have been some pretty good meals.