Classic Tonkotsu Ramen Shop.
It's a step outside Ichiran Japan. One of the most popular ramen shops in Japan and a hot spot in NYC.
If you're lucky the lines outside the red ropes are not too long.
NYers have a love-hate relationship with lines. Annoying, but we must get on that line, so we don't miss out on something that everyone is going to.
Does it really matter what the line is for?
This line is worth getting on.
What to know about Ichiran
The five elements of tonkotsu ramen.
Original Spicy Red Sauce

Aromatic Tonkotsu Broth

Solo Dining Booth

Order Form

Kae-Dama ordering system
The efficiency of Japan and a light-up board identifying seating inside.
While waiting in line you get to check out the menu and let them know before you're even seated if you require anything special.
Once you are seated, they will instruct you.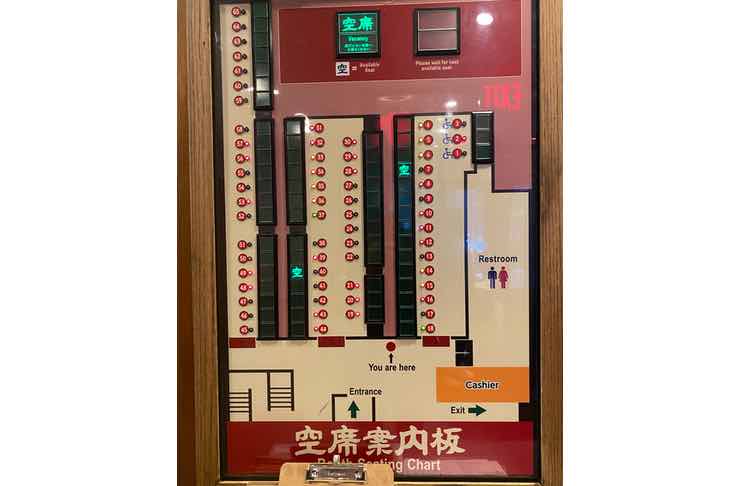 Eating Ramen in Solo Dining Booths
As quoted by the sign above my space Ramen is meant to be enjoyed individually. Hence the "Solo Dining Booth". Now you can and should go with others. Family, friends, etc. as the spaces can be opened by sliding the side shutter and opening it up to see your neighbor.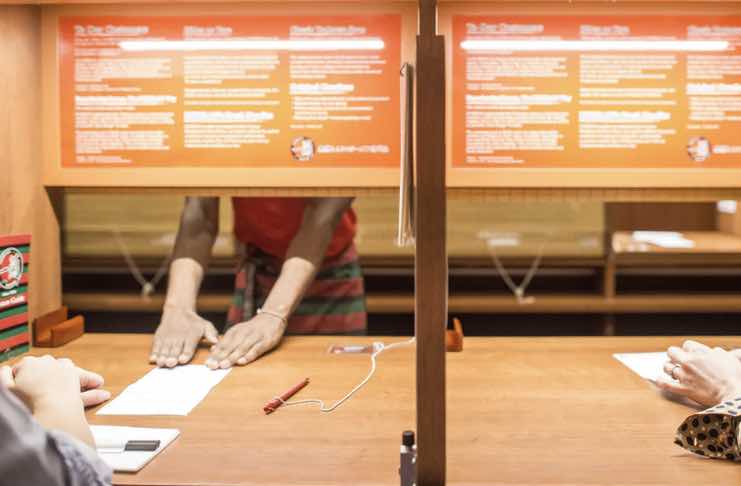 I love the idea of still making it a personal experience. As Ramen should be enjoyed.
A bamboo roll curtain shuts you off from the kitchen/server. Minimum conversation is needed. You check off what exactly you want on the order form. Sliding your order form to a lovely person behind the curtain.
They are helpful with suggestions leaning over so you can see them and instructing you on when to buzz for assistance. Which is minimal.
Kae-Dama ordering system. If you need extra noodles, you just place the Kae Dama plate on the sensor at the corner of your table and your server brings you more noodles without saying a word.
The Classic Tonkostu Ramen
I ordered the Classic Tonkotsu Ramen with the suggested toppings.
Seaweed, mushroom, scallions, chashu and soft-boiled egg.
Ending with Matcha pudding for dessert.
The tonkotsu broth is 100% pork bone. Savory and delicious. They top this with their original spicy red sauce. Check out a great recipe here.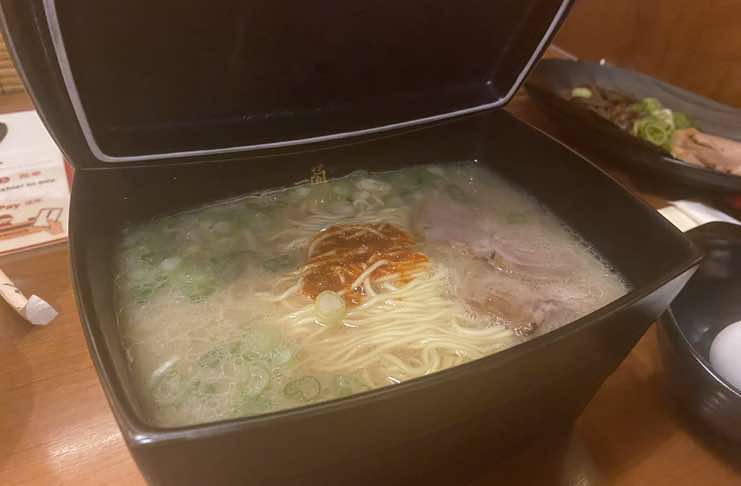 You can order this sauce from not spicy to super spicy. I love spice and heat but decided to stay moderate to not miss any of the flavors of the broth.
This 30-spice creation is a perfect addition to enhance the best pork bone broth ever.
A generous bowl as well as a beautiful amount of noodles and perfect slices of pork slid across my table to my delight.
The beauty of the red sauce dropped in the middle of this bowl makes for a great visual to match the perfect first taste.
The topping on the side allows for that personal experience that Ichiran specializes.
The concept of solo dining is brilliant.
Ramen Focus Booths keep you focused on what is important…Great tasting Ramen.
Don't let the lines and wait time scare you away…the experience and the best ramen in town are worth the wait.
Watch this video for a better visual glimpse:
You can also visit Ichiran's FB page for more info.
Want to read more of our latest posts? Check out some of our tips for where to taste wine in New York.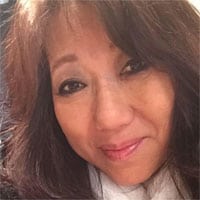 Living and loving in NYC, food has been a passion of hers. East Coast to West, Faith's goal is to explore and learn with the contribution of other like-minded foodies. Faith Rein has written for 2Girlsfromabar@blogspot.com. Youtube channel – faith.rein, love food love faith. You can find her @: Faith.rein/facebook (always looking to add friends) / faith rein@twitter / faith.rein@instagram /