The newly renovated Concorde Hotel sits on 55th Street just around the corner from Lexington.
A great location for anyone visiting our fair city or looking for a little staycation.
The Concorde Hotel originally opened with the idea of creating a home away from home for pilots of the Concorde Airlines.
The Concorde Hotel: The Design
The Design is focused on privacy and comfort with only 4 rooms on each floor. You exit the elevator to an intimate entry shared by 4 beautiful suites.
Ranging from single rooms to huge spaces, bigger than many NYC apartments. The larger suites include beautiful views of the city while offering in all rooms all the updated accommodations you would need. There's one room at the Concorde which has a lovely terrace, and there's another terrace in a common area.
A clean and simple décor with warm subtle colors creates a space of comfort as well as convenience for everything.
The Lobby entrance is elegant and inviting. Perfect lighting throughout.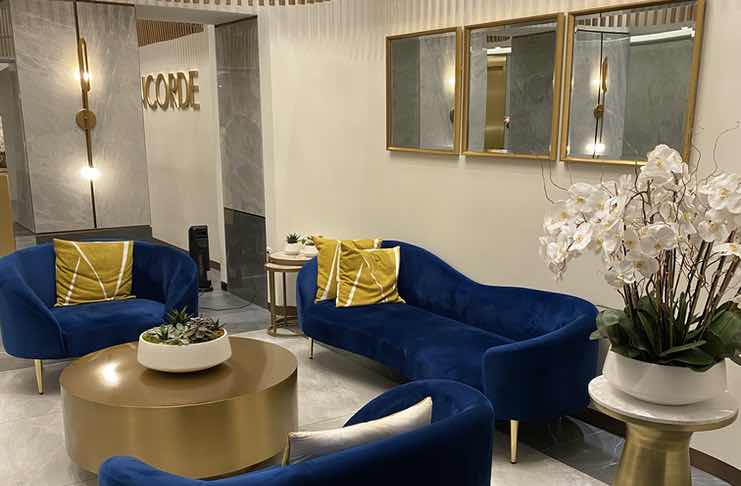 Once past the front desk of a smiling staff is a lovely sitting area followed by The Bonsaii Café.
The Bonsaii Cafe
Café Bonsaii pays homage to the name by offering sake, wine, and specialty cocktails. Specializing in small plates, the tapas.
The Menu
Keeping in the theme of the traveler they have compiled a menu that includes tastes from Asia and Spain.
Naturally, Bonsaii Cafe focuses on the Asian influence yet emphasizes on Zen.
The cocktails are versatile and delicious.
Ceviche Aguachil – my favorite. Diced white fish, white tiger shrimp, rainbow peppers, mango, passionfruit topped with plantain chips
Goat Cheese Burrata –goat cheese! Goat cheese spread, grape tomato, basil pistachio pesto. Yes, please! I could eat this pesto by the bowl. Red onions and drizzle of balsamic glaze.
Bonsaii Meatballs – Italian seasoned meatball, grated parmesan, pine nuts, crema agria, with a chipotle marina sauce. A nice meatball but my Asian palate could have used a bit more heat.
Meat and cheese platter – everyone loves a charcuterie.
Everything we would want.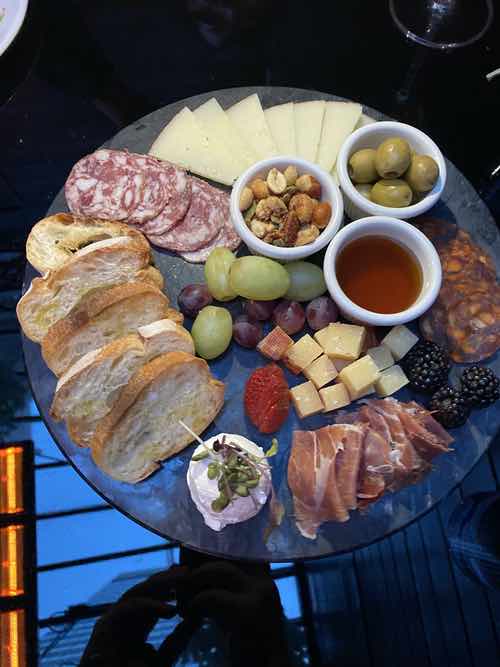 The Service
The Hospitality of Bonsaii Cafe was outstanding. Welcoming and knowledgeable in suggesting the perfect dishes.
A gorgeous space including an outside garden patio perfect for a night out, gathering with friends, or date night. Check out their Facebook page for more photos.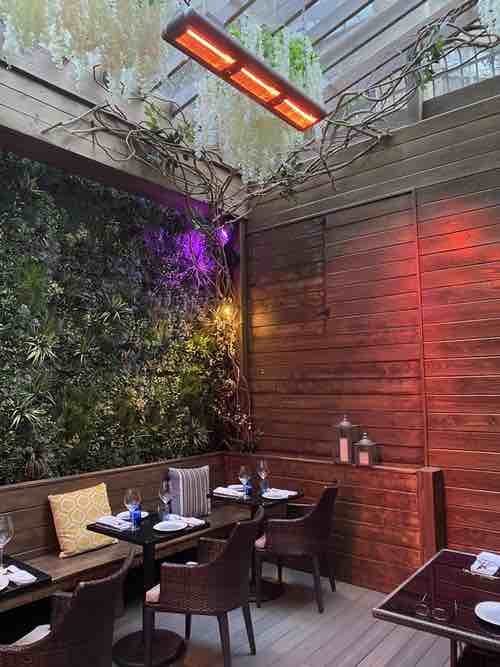 Escape the hustle and bustle of the city and enter an oasis of tranquility.
The Bonsaii Cafe is a hidden gem and may be the best-kept secret in New York.
Get there soon and stay a night or two at the Concorde.
A perfect way to enjoy NYC.
Check out their website.
Want to read more of our latest posts? Check out these amazing places for wine tasting in New York.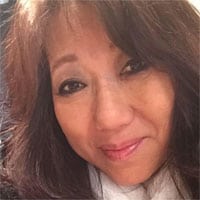 Living and loving in NYC, food has been a passion of hers. East Coast to West, Faith's goal is to explore and learn with the contribution of other like-minded foodies. Faith Rein has written for 2Girlsfromabar@blogspot.com. Youtube channel – faith.rein, love food love faith. You can find her @: Faith.rein/facebook (always looking to add friends) / faith rein@twitter / faith.rein@instagram /