If you agree with Robert Frost when he said, "You can't get too much winter in the winter," you are probably gearing up to hit the slopes—and the après-ski hour—as mountains are opening for a great start to the season throughout the Northeast. Throw off the work clothes, slip on your ski pants, and head north to enjoy some powder rides and great discounted rates.
From snow tubing to bobsledding, this is your ultimate guide to adventurous winter activities near NYC.
Great Skiing & Snowboarding Spots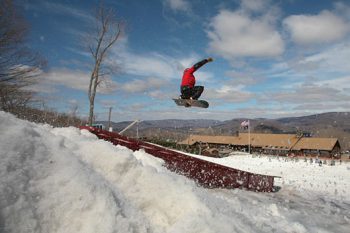 Let's face it. Winters in Manhattan can be a miserably frigid experience. Why not take advantage of the only redeeming quality of winter (snow) and enjoy a weekend of skiing or snowboarding? Fortunately for us, there are many winter resorts nearby. And in traditional oM style, all of these mountains are accessible to you without a car. Next time you take a reluctant step into the cold and rainy streets, remember that it could be snowing at your favorite local mountain. Get out there and hit the slopes!
Where to Go Ice and Rock Climbing

New Yorkers are always finding new creative ways to stay in shape when indoor workouts and morning routine jogs around Central Park become mundane. If you catch yourself getting a little distraught at someone for taking "your" treadmill out of the sea of machines available at the gym, it may be time to try a new approach to staying active. Instead of searching for the latest yoga and Tae Bo classes as an alternative, why not challenge yourself,
breathe in some fresh mountain air and live life on the edge
.
Where to Cross-Country Ski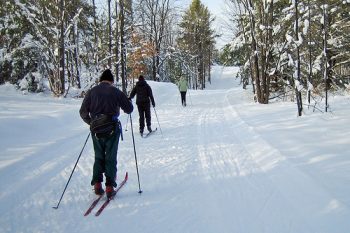 If the faster paced winter sports of skiing and snowboarding are not for you, consider cross-country skiing as a way to free yourself from the frosty concrete jungle of Manhattan. The beautiful white noise of open forests and snowboarder-free mountains are only a train or bus ride away. These cross-country skiing escapes near NYC are all close enough to be a day trip, but just far enough to make you forget the city.
The Best Snow Tubing Spots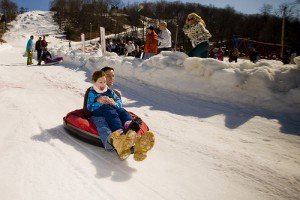 With winter just around the corner, it's good to remember that there's an alternative to skiing, snowboarding, and making angels in the snow. Forget the boots, the goggles, the gear, and try your butt at snow tubing—because sitting is really all that's involved in this, err, sport. Bring some warm clothes and an untiring appetite for some fast-paced fun and you're good to go at these three cool snow tubing spots near New York City.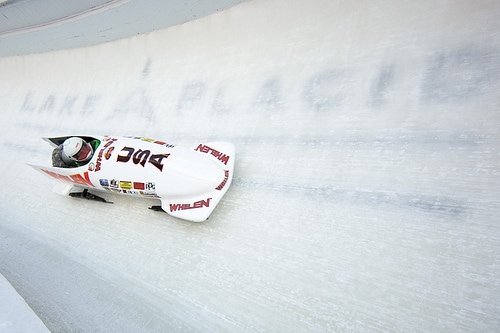 Where to Play Like a Winter Olympian
In the spirit of the 1980 USA hockey team, Bob Costas' nicely coiffed toupee, and the 2,000 plus athletes who biathlon, luge, snowboard, and represent the country name on the front of their sweater, jersey, and jacket, here are six places near NYC to inspire your inner Olympian. Enjoy bobsledding, speed skating, or for the uber athletic, hucking jumps on a snowboard just a few hours from New York City.
Ice Skating from Manhattan to Long Island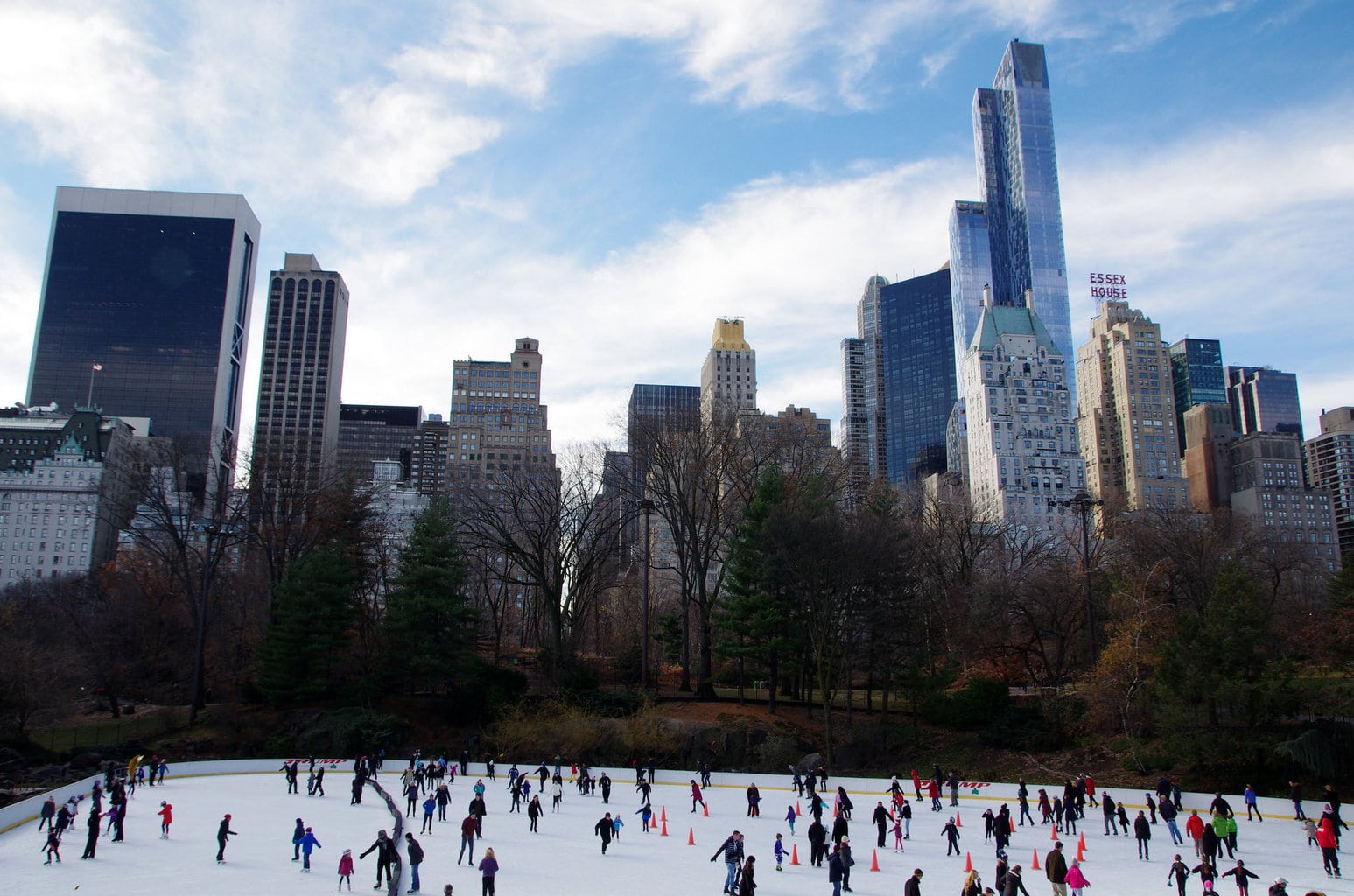 Hop on the subway for an easy afternoon adventure finding
ice skating both indoor and outdoors
. Rent a pair of skates and zoom around under the towering tree at Rockefeller Center, bring the kids to enjoy family discounts at the Port Washington Skate Center or head to Playland for a live D.J. and "dance" party on the ice.
Best Apres-Ski

After a day of outdoor activities in Stowe, there is nothing like sitting by a crackling fire with a Vermont Organic Mapletini or hard-to-find Trappist in your hand, feeling sore and satisfied. Whether you want to party, listen to live music with your cheddar lager soup, or unwind and watch an inspiring adventure flick, you'll discover this expert guide is helpful in planning your adventures on and off the slopes.
Photos:Stephane Mignon, David Goehring