Are you looking for historic New York City hotels to make your upcoming vacation even more enjoyable? If so, then you have come to the right place if you're heading out to New York City, and want a first-class experience, you might want to start on finding the ideal hotel for you and your loved ones.
There are dozens of hotels in NYC, but the historic ones are always the best. Find out what these hotels are before you book your stay!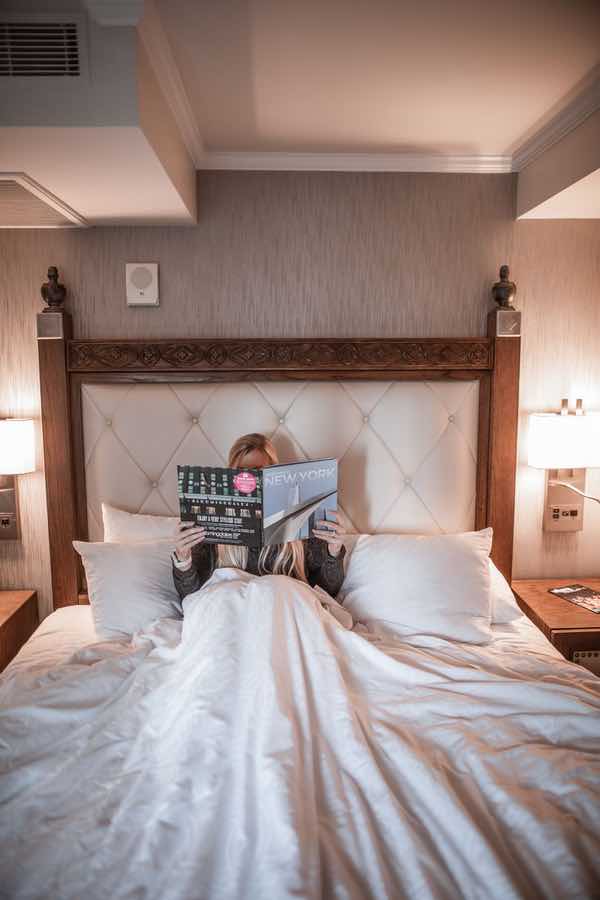 1. Westgate New York Grand Central
Witness the dazzling history of New York City when you stay at Westgate New York Grand Central. This hotel features its $20 million renovations that include triple glass panels on their windows to give guests a quiet and calm stay.
It is a perfect example of a hotel with an elegant design found in the middle of the modern era. It is a luxurious hotel near Grand Central Station, New York, located in the peaceful Tudor City. They have a wide range of luxe rooms and suites that you can check. Their rooms have televisions, a private bathroom, quartz vanity, LED mirror, shower, tub, and more.
You can also find various nods and designs inside the hotel that point to the 1930's history of NYC. Enjoy a Bloody Mary or other delicious drinks as you take in the beautiful scenery and history of the Upper East Side.
Head out on the town to visit great destinations like Gramercy Park as you take in all the Upper East Side has to offer.
Some of their services include free parking when you book right away and the WestgateCARES programs that feature enhanced policies to better take care of you throughout your stay. Westgate New York Grand Central defines history.
View this post on Instagram
2. The Algonquin Hotel Times Square Autograph Collection
The up-to-date Algonquin Hotel Times Square Autograph Collection is one of the unique places you can stay in NYC. The hotel has engineered its rooms to combine the old with the new themes.
They have standard rooms, deluxe queen, king room, and their famous The Barrymore Suites, perfect for families.
The hotel is located in Midtown, near the landmarks of the sophisticated Broadway Theatres, Grand Central Station, Bryant Park, Rockefeller Center, Moma, and many more.
If you choose to dine-in with The Algonquin Hotel, you can choose from their Round Table Restaurant, The Lobby Lounge, and The Blue Bar. Each of their amenities has unique designs and themes that feature various old furniture and history.
View this post on Instagram
3. The Chatwal
The Chatwal is a luxurious art deco hotel located close to the best destinations for guests including Broadway Theatre and Times Square. The hotel includes 76 keys with 29 stunning suites and 14 specially designed suites with terraces.
This iconic hotel will also let you experience 24 in-room dining and private bars, as well as a team of professional Butlers.
The Chatwal was built in 1905 and restored in 2010 to cater to the new generation. Although they have updated their interior, they still gave it a sense of ancient history through the little vintage trinkets.
The hotel is famous for its MYND Spa and Salon Manhattan, The Lambs Club, and Chef Geoffrey Zakarian dining services, which defines an extraordinary experience in NYC.
If you ever wonder if they have special offers, you can check their dozens of deals and see what could fit you.
View this post on Instagram
4. Warwick New York
With just a short stroll from Central Park and Grand Central Station, you'll find the 1926 hotel of Warwick, New York.
This historic hotel has various chic rooms that a couple of guests can accommodate. It is a 4-star hotel built by media tycoon William Randolph Heart and has already welcomed famous guests like Elvis, The Beatles, Cary Grant, and James Dean.
The Warwick New York features comfortable luxe and suites. You can choose from their premier room, signature suite, premier suite, junior suite, and rooms that offer terraces and avenue sceneries.
Their well-known Restaurant Murals on 54 has a rich history depicted on its vivid walls and is open from 5:30 pm to 10:30 pm from Tuesday to Saturday.
Some of the hotel's facilities and services include a fitness center, in-room dining, concierge, business center, express checkout, limousine service, ice machines, high-speed internet, and professional and attentive multilingual staff.
View this post on Instagram
5. The Pierre New York, A Taj Hotel
The high-rise building of The Pierre New York deserves to be on your choices of historic places to stay this year. The hotel located in the central part of New York showcases different offerings from accommodation to dining and entertainment services.
They have available rooms, suites, grand suites, and residences for your accommodation needs. Their luxury suites have full American breakfast through room service, luxury bath amenities, complimentary mini-bar juices, soft drinks, plush bathrobes, Pierre slippers, and many more.
One of the hotel's unique services is their entertainment, including Live Jazz in Two E, and Broadway at the Pierre. These are their one-of-a-kind cabaret services that guests appreciate the most.
If you plan to skip the hotel's entertainment, you can stroll and find notable landmarks near it anytime you want.
View this post on Instagram
6. Hotel Belleclaire
The Hotel Belleclaire is ready to be your refuge in NYC. The hotel located in the residential Upper West Side of Manhattan has 254 rooms and suites.
Guests can choose what view they want to see, like that of the Hudson River, the Broadway, or the inspiring baseball-themed suites in NY.
Feel free to choose from deluxe king guestroom, deluxe queen, standard guestroom, deluxe double guestroom, city view room, broadway king, and accessible rooms.
Hotel Belleclaire also has so much to offer. They have deals called Prepay and Save 25% off, Stay Longer and Save More, and if you're an AAA-CAA and AARP member, you can enjoy a discounted rate.
Explore the hotel's neighborhood, such as Central Park, Lincoln Center for the Performing Arts, American Museum of Natural History, and more.
View this post on Instagram
7. The Iroquois Hotel
The old-themed, yet stunning Iroquois Hotel, is situated in the heart of Midtown Manhattan, where Bryant Park, Times Square, and Theater District can be found. The hotel is proud to offer its accommodation that includes superior rooms, deluxe rooms, premium rooms, suites, accessible queen rooms, and accessible guest rooms. All their rooms are designed with the touch of both modernity and history.
In terms of satisfying your buds, their critically acclaimed Lantern's Keep is open from Monday to Friday from 5 pm to 10 pm.
Be sure to stop by for their creative cocktails and small bites that won't ruin your diet. The Iroquois Hotel offers various deals like Summer Savings, Family Fun Package, Stay Longer and Save More, Paw Package, and AAA-CAA and AARP members.
8. Hotel Elysee by Library Hotel Collection
The Hotel Elysee is a magnificent property by Library Hotel Collection. It is located at the 60 East 54th Street of NYC, perfect if you want to tour yourself around the city's famous buildings.
The hotel has deluxe rooms, junior, king, grand, and presidential suites that you can check. They also offer unique rooms for weddings and ceremonies that might fit your needs.
Hotel Elysee includes wealthy amenities like snacks and refreshments, high-speed wireless internet, local calls and toll-free calls, passes to NYSC, fax and package services, bottled water and turn down service, and more.
They also have a club room, library, The Monkey Bar, and Hotel Elysee Board Room if you want a convenient location for business and leisure. Are you wondering about their dining services?
The hotel features Nerai Haute Greek Cuisine, The Monkey Bar, Room Service, and you can also find nearby restaurants if you choose to enjoy the meal outside.
View this post on Instagram
9. The Plaza New York
The Plaza New York debuted in 1907 and became famous because of the leader, dignitaries, Broadway legend, and Hollywood royalty who visited it. Located on Fifth Avenue at Central Park South offers you numerous attractions to visit during your vacation.
The hotel's accommodations include one-of-a-kind rooms and suites, legacy suites, and multi-room suites. Inside the hotel, you can find their Guerlain Spa and Warren Tricomi Salon.
If you're thinking of celebrating an event like a wedding or conference, they also have a grand ballroom, terrace room, Edwardian room, oak room, and Eloise at The Plaza. Feel free to check out their dozens of special deals and offers and see if it's worth a try.
View this post on Instagram
10. Kixby Hotel
Kixby Hotel brings the experience of the past and present modern designs to impress tourists worldwide.
The hotel, located at 45 West 35th Street of NYC, has 195 guest rooms and suites prepared to give its guests a relaxed and sophisticated stay in NYC.
The Kixby Hotel is also proud to showcase their Hip Herald Square Restaurant and Bar to please their guests' cravings.
Meanwhile, their cocktail lounge named Lot 15 and rooftop bar, The Lookup, are both marvelous places to gather and spend your rest days. It's time to kick your feet on the NY streets with the Kixby Hotel.
Choosing the hotel you'll stay in would define your NYC experience. Therefore, if you want to experience worthwhile and pleasing travel, these historic hotels could be your best bet in keeping your company comfortable in the central part of NYC.
Karen works for a big hedge fund, she's awesome with numbers and loves what she does, but above all – she loves traveling. Whenever she's on the road, she tries to get into the gritty tiny details of every location she explores.