After a long winter of frigid temperatures and unforgiving snow storms, many of us are ready to hang up our heavy jackets in exchange for t-shirts and shorts. And if the rising daily temperatures tell us anything, it's that it isn't too early to start planning our spring getaways.
From foodie-inspired events and flower festivals to spring skiing and parties, there is plenty to do up and down the East Coast. Here at offMetro, we've compiled a list of a few of our favorite spring destinations.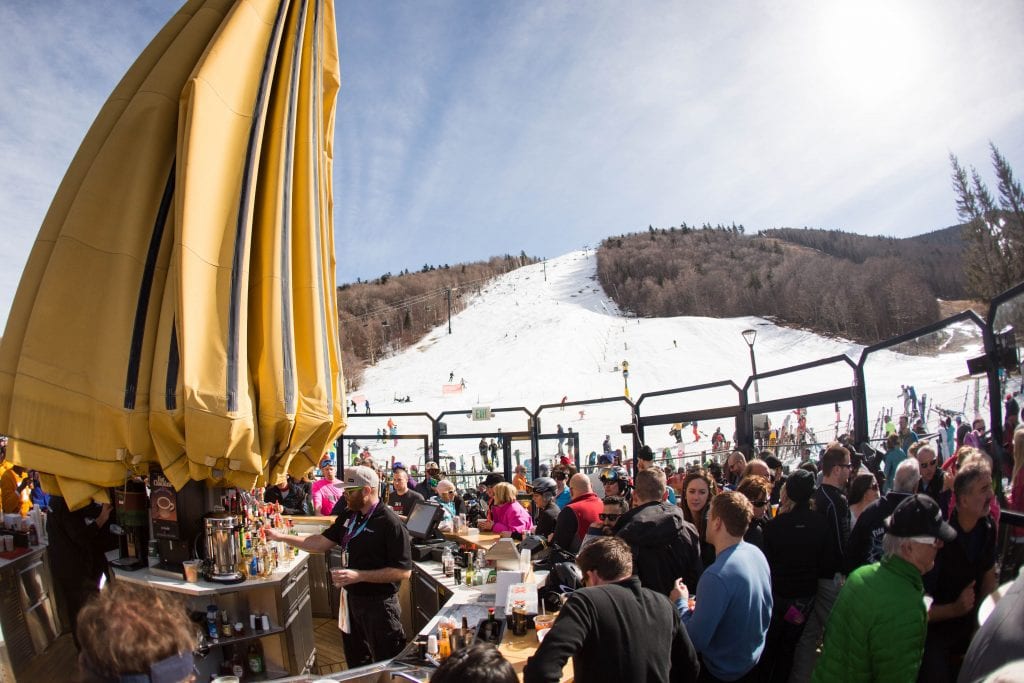 Killington, Vermont
If you're not quite ready to hang up your ski boots for the season, Killington is the place to go for your spring turns. With almost 2,000 acres of skiable terrain and 250 inches of natural snowfall each year, Killington often boasts one of the longest ski seasons in the east. Check out their events calendar for a selection of non-skiing activities — from a brewer's festival to live music — which will be taking place into May.
Get there: On select weekends and Saturdays, Ovrride offers round trip transportation and lift packages, with pickup locations in Brooklyn and Manhattan. On weekends when Ovrride is not an option, Greyhound offers service to Killington. Once in town, The Bus runs the access road hourly on its Diamond Express route, or you can contact Gramps Shuttle if you'd rather not wait.
Albany, New York
As the capital of New York State, Albany has a lot to offer. Its huge Empire State Plaza has reflecting pools, an art-filled underground shopping concourse, and a very special performing arts center, called The Egg. The New York State Capitol and the NY State Museum focus on natural and cultural history.
Get there: Take Amtrak from Penn Station to Rensselaer and arrive in 2.5 hours. From $50/one way. Hop a quick cab ride from the station into downtown. Megabus also offers service to Albany.
Sugar Hill, New Hampshire
The small town of Sugar Hill, nestled in a quiet corner of the White Mountains, is often overlooked until the lupines bloom. Every June, gardens, fields and farms around the town explode in a vibrant purple, drawing visitors from New England and beyond. To accompany the blooming wildflowers, the town hosts a variety of events such as walking tours, art exhibits, specialty dinners at local inns and other happenings.
Get there: First, you must get to Boston, which is easily accessible from NYC. From Boston, Concord Coach Lines offers service to Franconia. Sugar Hill is just a few minute taxi ride from Franconia.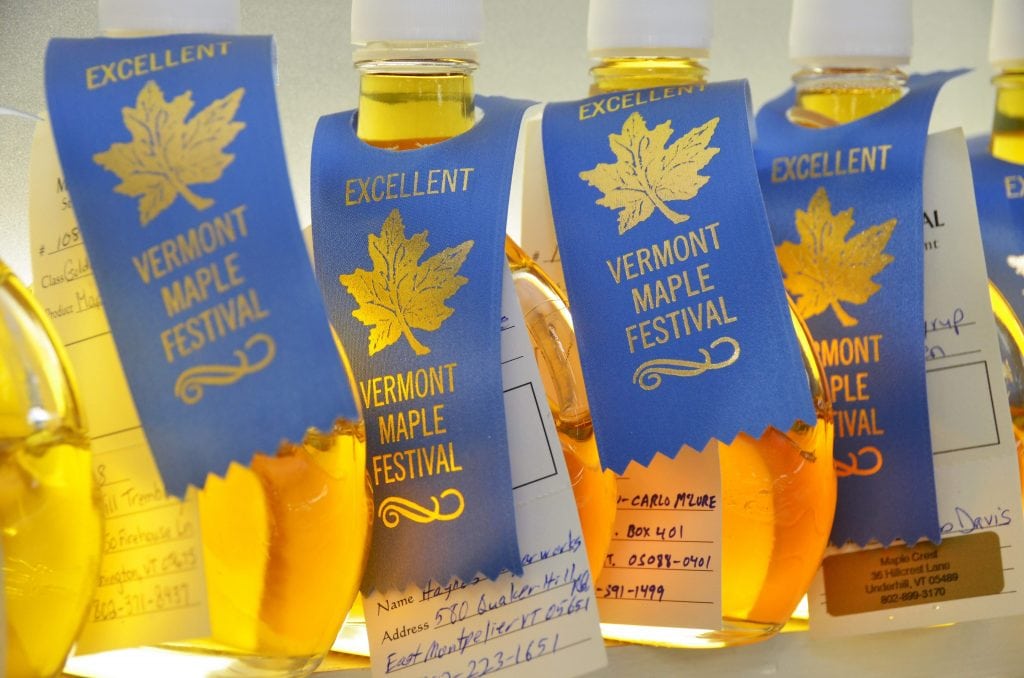 St. Albans, Vermont
If you've ever been to New England in the spring, you're probably familiar with the local obsession with maple syrup. If you share this love for maple syrup (the real stuff, not the Aunt Jemima substance you used to get at the diner), then the Vermont Maple Festival in St. Albans is the place to be during the last weekend of April. In normal times, the town hosts a three-day event filled with exhibitions, a craft and antiques show, tours, a parade, and more — all dedicated to maple syrup.
Get there: Amtrak's Vermonter offers direct service from Penn Station to St. Albans.
Kennebunkport, Maine
Kennebunkport is a beautiful coastal New England town with amazing water activities. You can enjoy the beaches and local water sports, from sailing, kayaking, stand-up paddleboarding, fishing and just getting some sun after this long winter. One of our favorite activities is lobster boat tours. If you want to enjoy some delicious fresh seafood – head to Dock Square.
Get there: See our Boston Transportation Guide. From Boston's North Station, catch Amtrak's Downeaster train. The journey to Wells, Maine (just a few miles from Kennebunkport) takes around 90 minutes. From there, take a taxi into town.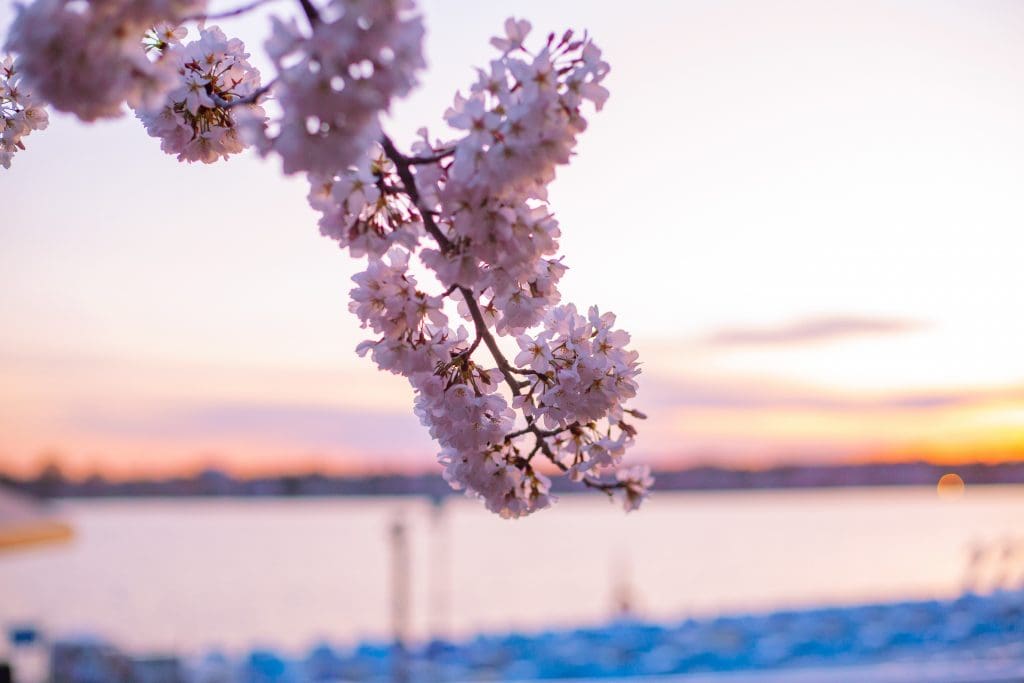 New Haven, Connecticut
Washington, D.C. isn't the only place that celebrates the blooming of cherry blossoms each spring. In April, before COVID, New Haven used to host the annual Cherry Blossom Festival in the historic Wooster Square. This free festival included live music, family-friendly activities such as arts and crafts and face painting, local food vendors, and over 30 artists and authors. Let's hope it'll happen again next year.
So what to do in New Haven? At the north end of the city stands a rugged diabase ridge, formed 200 million years ago. You can visit the ridge, which includes wetland areas, a space for birding, sports fields, and more. Don't miss the viewpoint in front of the monument to enjoy the views of Long Island Sound and the harbour.
Another place to visit is Five Mile Point Light, on the east side of the entrance to New Haven Harbor. This 82-acre park has beaches with rocky outcrops and a couple of beautiful old monuments. It also has one of the last surviving carousels, with 69 horses, 2 chariots, and one camel. It dates back to 1911.
Watch this video to get a glimpse:
Get there: Ride Metro-North from Grand Central about two hours to New Haven. You should probably grab a cab from the station to your accommodations, but after that all you'll need is your own two feet. Visit www.infonewhaven.com for more information.
Jackson, New Hampshire
Now that warm weather is almost upon us, everyone is thinking about where they can go to see 3,500 yellow rubber ducks race downstream. Well, maybe that isn't what's on your mind, but that doesn't mean it doesn't exist. In May, before COVID, Jackson, New Hampshire used to host its one-of-a-kind annual Wildquack Duck River Festival. Last time, live music from local acts was added to the itinerary, making for the perfect day in the park.
Get there: Getting to North Conway from New York City is relatively easy via public transit. You must first get to Boston, so consult our public transportation guide. From Boston, Concord Coach Lines offers a bus to the center of Jackson from South Station.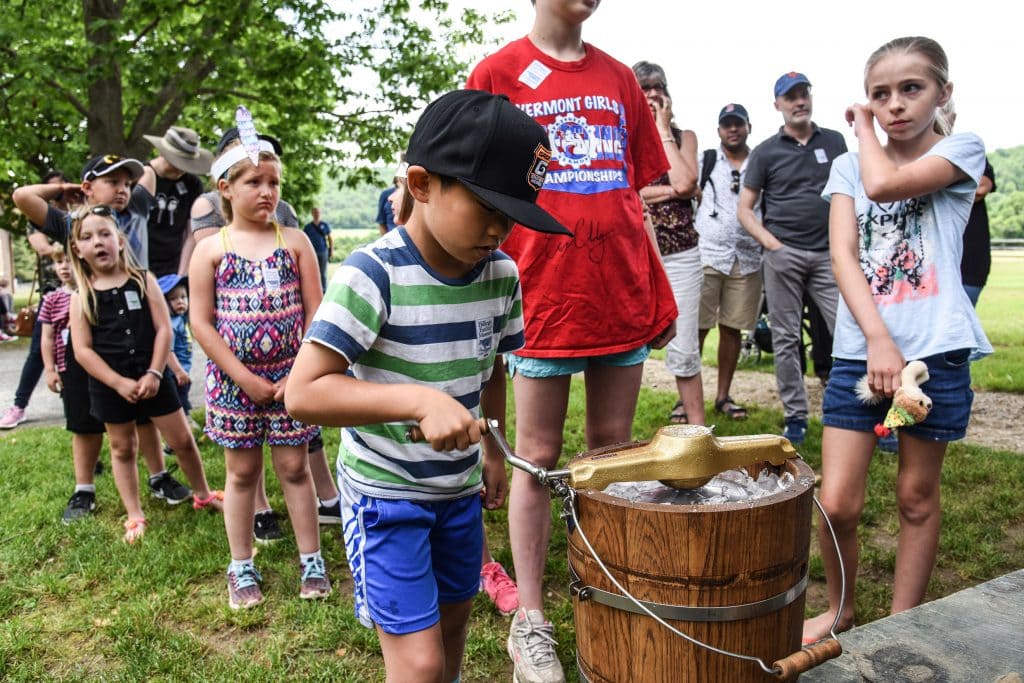 Woodstock, Vermont
Cheese lovers rejoice! June is dairy month at the Billings Farm and Museum in Woodstock, Vermont, and they are not reluctant to celebrate. Before COVID, every June, the museum would honor the state's deeply-rooted dairy heritage with a variety of culinary programs and tasting opportunities amongst other activities.
Getting there: To get to Woodstock, take Amtrak from Penn Station to White River Junction, 14 miles from Woodstock. As an alternative the Dartmouth Coach departs from NYC to Hanover, NH, 20 miles away. Many local inns can arrange transportation from the train station for a nominal fee.
Annapolis, Maryland
During the first week of June, Annapolis would welcome warm weather through a variety of celebrations, parties, exhibits, and events at the Annapolis Arts Week. Last year, visitors and locals alike enjoyed a week-long painting competition, shopping opportunities from local and regional artists, live music, an Irish festival and more.
Get there: Take Amtrak to BWI (about three hours) and book an airport shuttle to Annapolis (roughly 30 minutes), or speak with your hotel/B&B manager to see what kind of services they offer. Annapolis is very walkable once you arrive, especially if you stay somewhere near the waterfront. You can also wave down the free trolley that loops around the city. A water taxi ride is another cheap way to get around and a fun way to go from port to port.
Nyack, New York
The Springfest Street Fair, which used to take place in April, is the perfect reason to explore the shops, pubs, and restaurants of Nyack. This free, family-friendly event featured live bands, food, rides and art vendors.

Get there: Take the Metro-North Hudson Line from Grand Central Station to Tarrytown (Express train takes approx. 45 minutes). From there, take the connecting Tarrytown Express Bus to Nyack (approx. 20 mins).
Feature image by Arno Smit via Unsplash.
Josh Laskin is a freelance travel writer and photographer based in the White Mountains of New Hampshire. When he is not at work or on the road, you can find him in the mountains snowboarding, climbing, hiking, fly fishing, mountain biking, and eating bagel bites.