New Haven is totally adorkable: a high instance of insanely devoted eateries, so many institutions of art, religion and history, and disarmingly friendly locals. There's a surprisingly small town vibe here that we really like. Plus, we heard you can get smarter just breathing the same air as those bright young things at Yale, so there's that, too.
The Must Do's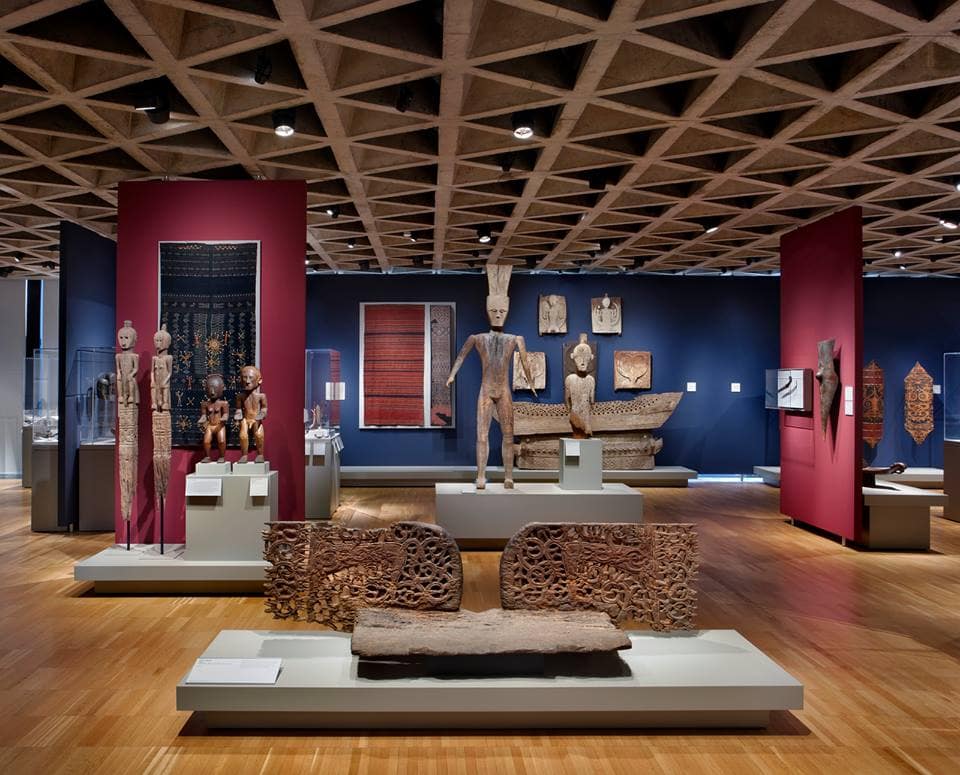 Step into the art scene and back in time all in one day. New Haven has some real beauties tucked away in its museums, galleries and institutions of higher learning. Head over to the Yale University Art Gallery, which houses an impressive collection of both ancient and modern art in a sizeable building that doesn't overwhelm. It's free and much less crowded than the MoMA on any given Saturday. There's also the Yale Center For British Art, just across the street (also free)—a stunning space which boasts the largest collection of art by Brits outside of the UK.
Cocktails go well with casual art perusing, and the nearby cozy yet refined Ordinary bar ($6, grilled cheese/soup; from $8 cocktails) serves them up strong. The historic former Hotel Taft, which houses the tavern, played host to some very famous guests since its opening in 1912. It is now situated below apartments, whose tenants surely enjoy the agonizingly-delicious smells of grilled cheese wafting up from Ordinary's tiny kitchen. Other small plates and a fierce cocktail menu make for an excellent stop.
The Eats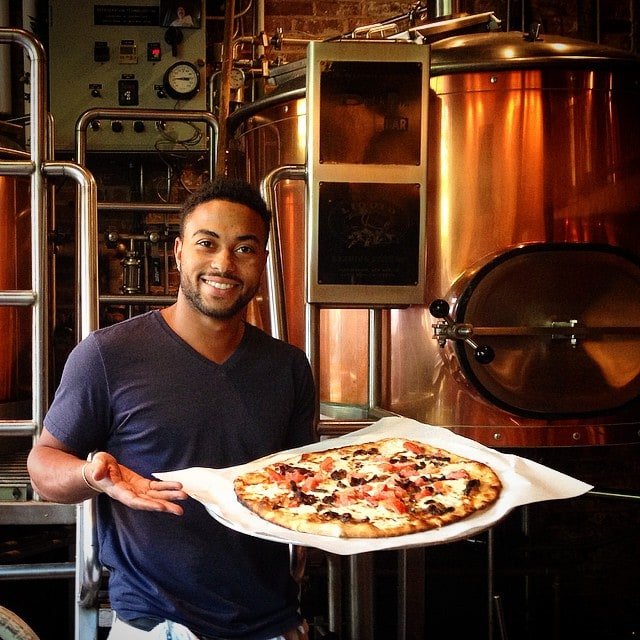 This is the important part. You may have heard of New Haven's famous pizza—and to be clear, this isn't just any old pie. New Haven style is crispy thin, and will come without mozzarella if you don't specify. (That's "mootz" on your "apizza" just so we're all on the same page.) Frank Pepe's ($9.00/original pie) is thought to be the origin of this local specialty, but if you can't spare the time to wait in the inevitable line, head to the more modern BAR , which not only offers several incarnations of apizza (including a mashed potato and bacon combo that will leave you eerily satisfied) but also, as you may guess, some local brews. Seasonally inspired cocktails means drinks like Fig Hibiscus Lemonade and their classic BAR-nold Palmer On weekend nights, the back room becomes a loungey nightclub, drawing a young-ish, stylish crowd.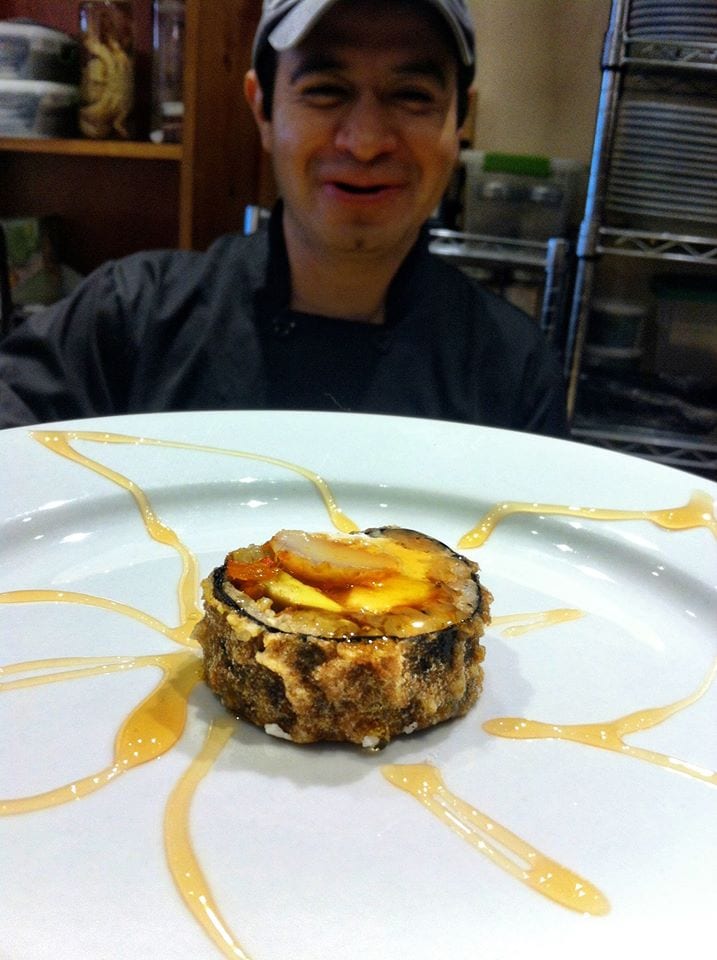 Meanwhile, over at family-owned and operated Miya's Sushi, the eccentric chef Bun Lai will tell you good humoredly that at least a few times a day, potential customers walk in, look at the menu and walk out (seriously read it though, it's amazing.) Miya's is not your average sushi joint after all. Foregoing favorites like tuna and eel, which often come at a cost to the environment, Bun has created unlikely rolls, featuring creatures like jellyfish, invasive species, as well as an extensive vegetarian sushi list. This is progressive sushi and not for the faint of heart.
Claire's Corner Copia is a must-mention New Haven food fixture. Well placed near the Yale campus, this casual, organic, vegetarian cafe has been known and loved for yummy stuff like Huevos Rancheros, Pesto Ricotta flatbread pizza and Lithuanian Coffee Cake for nearly 40 years. The founder, Claire, is a star presence in the community and it's easy to see that everything she does is with the greatest love for her loyal customers. The tight-knit good vibrations are as good as the food.
The Digs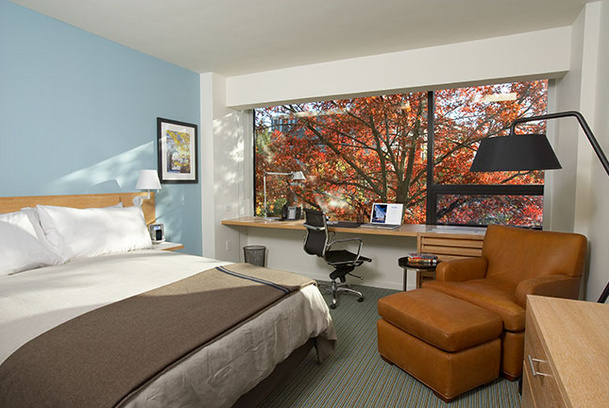 You're going to feel studious-chic at The Study at Yale Hotel (from $159), designed with the University community in mind: the minimalist rooms have a large desk and gigantic window. Sleek design carries through in the very hang-worthy, see-and-be-seen lobby and Heirloom, the on-site restaurant. The Study offers bike rentals to zip around town as well as complimentary tickets to certain athletic and theatrical events on the Yale campus, whose stony towers provide a quaint backdrop for the rear-facing rooms.
The Local Tip
Just wander. New Haven is completely walkable (or bikeable!) and we recommend you do a fair bit of wandering while you explore the nine squares of the downtown area. Meander to Wooster Square to take in some of New Haven's oldest homes and stop by the Wooster Square Farmers Market for warm apple cider donuts. A Yale campus tour is both beautiful and enlightening, and a great way to experience New Haven from a lively student's perspective.
If you'd prefer to have a day pre-designed try a self guided Walking Tour of New Haven Architecture (free). Or get in touch with Taste of New Haven Tours ($55) for informative and fun sightseeing jaunts from 11am-4pm that touch on a variety of New Haven attractions. A popular choice is the Pizza & Pints bike tour…what more could you ask for?
Take the Train from NYC
Ride Metro-North from Grand Central about two hours to New Haven. You should probably grab a cab from the station to your accommodations, but after that all you'll need is your own two feet. Go to www.visitnewhaven.com for more local travel tips and events like New Haven Restaurant Week.
Carly Pifer is a freelance writer who has been known to follow whims inspired by romantic movie scenes or colorful street style shots to India, Japan, Tunisia and Argentina. After stints living in Seoul, Boston, Paris and Los Angeles, writing and searching for something intangible, she landed somewhat steadily in Brooklyn and has begun to find inspiration in her more immediate surroundings (and also the permanence of her bookshelf). She writes about fashion for Refinery29 and has been known to pack an outfit per day on backpacking trips. Please visit her website to read her travel diaries and other writing on the web at www.carlypifer.com or follow her on instagram .