Local wine regions like the Finger Lakes and Long Island have attracted wine aficionados for years now, but New York isn't the only state in the northeast that produces award-winning wines. Connecticut has more than 25 wineries spread across the state, creating varietals like cabernet franc, pinot gris and Seyval Blanc. With the New England fall foliage in full effect, now is a great time to visit a few of Connecticut's wineries.
Keeping up with the Jones'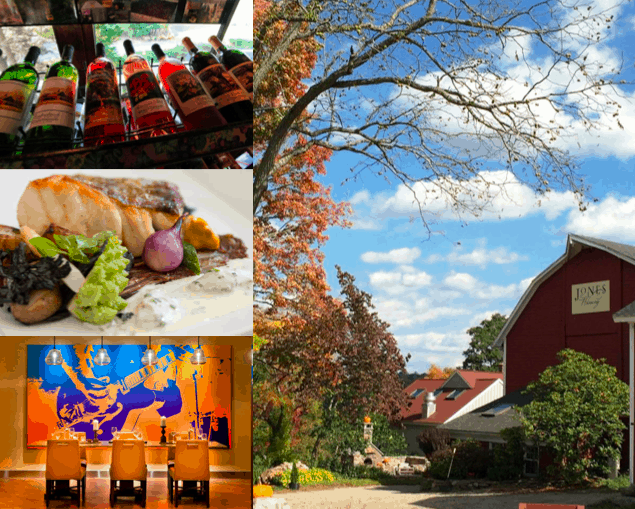 Traveling north from New York City, one of the first wineries you'll reach is Jones Winery, part of a working farm where the Jones family still resides. Many family members work on the farm as well as in the rustic, wood-beamed tasting room that used to be a milking parlor back in the 1870s. During my visit, friendly host David poured the wine and took the time to explain the qualities of each varietal. I walked away with a bottle of stainless steel aged chardonnay as light and crisp as the fall air.
Make a day of it
One can easily make a day of it on the Jones property: aside from wine tasting, there's berry and pumpkin picking and cooking classes held in the on-site kitchen. A featured option is the annual Thanksgiving-themed menu of braised duck, wild rice with greens, stuffed squash and cranberry chutney—and at the end you can enjoy the feast you've created with a glass of Jones wine.
But if it's more vineyard visits you're interested in, there are two other wineries nearby: Walker Road Vineyard in Woodbury and DiGrazia Vineyards in Brookfield, both of which are also family owned. While there's no public transportation options between towns, there are wine tour operators such as Connecticut Wine Tours that include a picnic lunch and visits to three wineries.
Make a weekend of it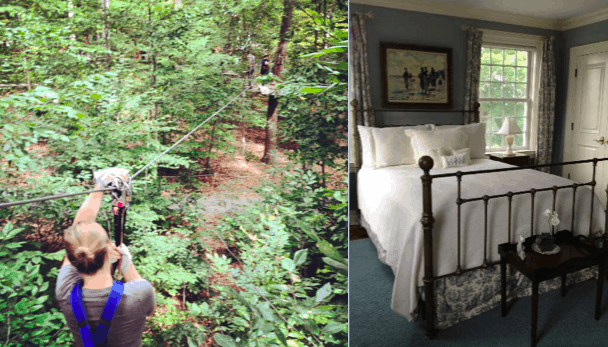 Consider starting the weekend with a thrilling zip through Adventure Park at the Discovery Museum in Bridgeport. After breaking a sweat, an afternoon sipping wine will be that much more enjoyable.
As for farm-to-table dining, there's Parallel Post in Trumbull, serving a seasonal menu that works with local ingredients in a modern, upscale setting.
Christiana Jones, of Jones Winery, suggests the Dana Holcombe House, a bed and breakfast in nearby Newtown, for overnight accommodations.
How to get there from NYC
Take Metro North to Bridgeport and catch a cab to Jones Winery. If visiting more than one winery, consider booking a wine tour. Or consult offMetro's guide to renting hybrids in NYC.