The charm of this Chesapeake Bay city comes from two different places: its history and its spirit. With red brick sidewalks and well-preserved buildings as far as the eye can see, it's easy to tune into the city's early colonial days, when Annapolis was known as the "Athens of America."
Urban adventure is everywhere—the USNA midshipmen aren't the only ones with a waterfront itch—and locals know they're in the perfect place to take it all in. Whether you're strolling down Main Street, admiring the colorful historic district, or steering the schooner with the wind in your hair, this small city has something for everyone and makes a perfect weekend getaway—no car required.
The Eats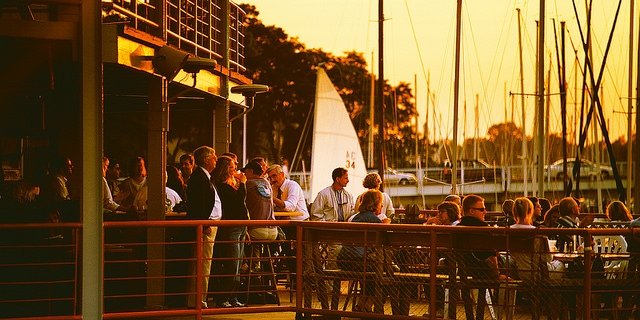 Carrol's Creek Café is a sophisticated waterfront dining experience with impeccable service. The Watermark Water Taxi will bring you right to the restaurant on the Eastport dock from the Annapolis City Dock for $3. To start, order the crab soup, a rich and creamy broth that doesn't skimp on the meat, or get the Caesar salad prepared tableside and innovative Southwestern Scallops dish with guacamole, chips, black beans, and a delectable cilantro green sauce. For dessert, dig your fork into the flourless chocolate cake with vanilla ice cream or the espresso crème brûlée.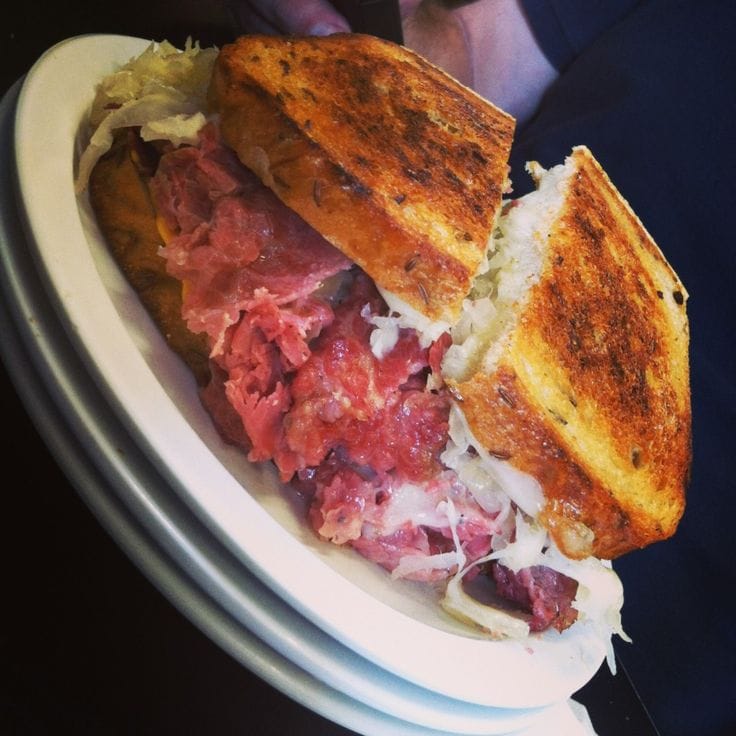 It's hard to imagine a more Americana dining experience than at Chick & Ruth's Delly. Order your favorite dish named after a Maryland government official, like #79, the "Former Governor Robert L. Ehrlich Jumbo Lump Maryland Crab Cake Wrap," and prepare yourself for the delicious Man vs. Food-approved portions. It's impossible not to get to know the Annapolians while you're here; the seating is so tight it might as well be communal dining. Take advantage of the local intel so you know what to get when you inevitably come back for breakfast the next morning. (Be prepared to hear patrons say the Pledge of Allegiance, a weekend ritual at 9:30am.)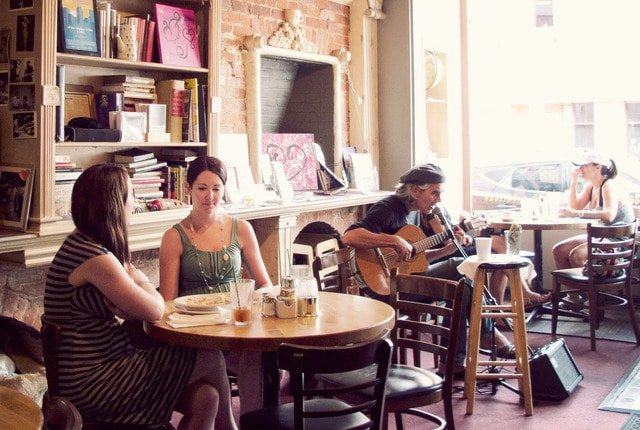 49 West is a must-know artistic hub that serves as a coffeehouse, wine bar and gallery, making it an all-hours Annapolis hotspot for a trendy crowd. By day, grab a table by the front windows, order a cup of coffee, dig into a tuna steak pesto sandwich, listen to the live guitar music, and admire the expansive gallery on the walls. Each month, 49 West features the work of a different artist; stop by on the first Sunday of every month for a wine and cheese reception with the featured artist. (For more art in Annapolis, walk a minute up the street to The Annapolis Collection Gallery and the Whitehall Gallery.) By night, swap your coffee for a lemonade martini and head to the backroom performance center, where folk and rock artists play every night.
Drinks
The 1747 Pub at Reynolds Tavern has an indoor-outdoor split, providing two cool vibes for the price of one. The outdoor garden area is lovely in the summertime with a full bar, stringed lights, and a lot going on every week: live music, Shakespeare comedies, trivia nights, and so on. Head inside for a uniquely historic happy hour—the indoor portion of the pub was originally Reynolds's kitchen back in the 1700s. The stone and brick walls, walk-in fireplace, low ceilings, brick floors, and the original stairwell from the 1737 construction set an interesting scene for sipping craft beers and snacking on truffle fries.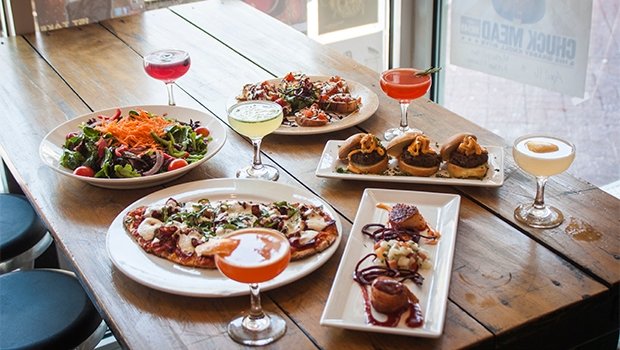 The Metropolitan Kitchen & Lounge is one of the few rooftop bars in Annapolis and provides a stunning view of the city. They have a great selection of farm-to-table non-alcoholic juices such as the Farmer's Wife, a refreshing summertime sip made with watermelon, cucumber, apple, and basil. If you're looking for a buzz, try the Bramble (Hendricks gin, house-made sour, blackberry liqueur, and crushed ice) or the Smokin' Rose cocktail (Sombra Mezcal, rose-infused syrup, lemon, orange bitters, and pomegranate drizzle).
The Digs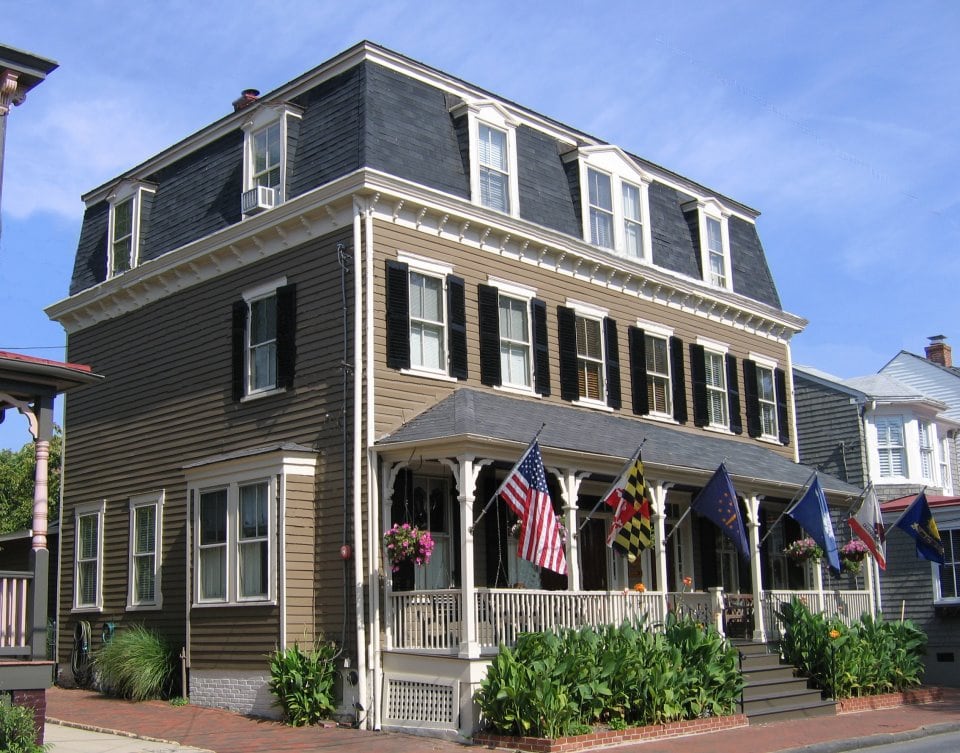 Right in the heart of historic Annapolis and across the street from the U.S. Naval Academy, The Flag House Inn is a darling B&B with cozy rooms that locals tell all their visitors to book. Owners Bill and Charlotte Schmickle will make you feel at home right from the start by waving your state/nation flag outside the house on arrival, and in the morning they'll dazzle you with their blueberry French toast and extensive Annapolis insider knowledge. (Starting at $160/night.)
If you're looking for some more luxurious digs, the Loews Annapolis Hotel has pristine suites decked out in nautical decor. Their WEST restaurant and bar offers Chesapeake-inspired dining (From $146/night.)
The Dos
The Fresh Farm Farmers Market next to Ego Alley in downtown Annapolis runs every Sunday through November from 8am to noon. Pick up some fresh greens from The Farm at Our House, some handcrafted grains from Old World Breads and succulent fruit from Blades Orchards; take your organic spread to the harbor for some boat-side bites.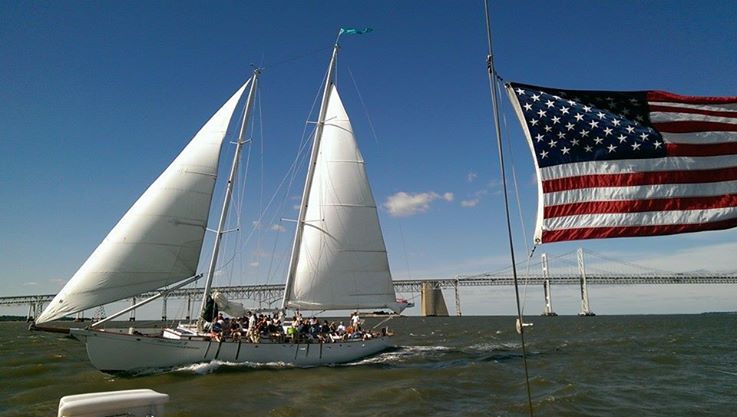 You can't fully embody the Annapolis experience without getting out on the water. The best way to do this is a ride aboard the Schooner Woodwind for an unforgettable two-hour sunset sail to the Chesapeake Bay with Captain Jen. This family-friendly activity gives the kids the awesome job of lifting up the massive sails (with the help of half a dozen crewmembers) and offers an impressive local craft beer selection to go along with the complimentary soda and snacks. Tickets start at $42 for an adult at sunset (weekday and non-sunset tickets are a bit cheaper) and go on sale six days in advance.
For a $10 admission fee, you'll get full access to the William Paca House & Garden, an impressive mansion and garden property restored by the Historic Annapolis Foundation to its colonial-era splendor. You can opt for a guided tour of the 18th century mansion and pre-Revolutionary War garden, or simply explore the two acres of manicured lawns and lily-padded lakes at your leisure—the perfect way to relax on a quiet afternoon.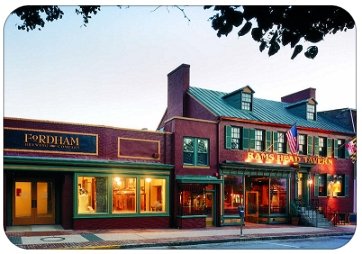 Catch a show at Rams Head On Stage, an intimate venue ranked by Pollstar Magazine as the #1 under 500 capacity club in the country. The venue regularly sees soft rock favorites like the Bacon Brothers and the Allman Brothers Band come through their doors. If you want to grab a bite before your 7pm show, opt for the free Performance Package, which gives you a 10% discount at the Rams Head Tavern next door (order a burger and the Fordham sampler) and a complimentary mug of beer. Otherwise, the venue offers table service with a full bar and nice selection of food.
The Local Tips
You don't need to take an official guided tour of the U.S. Naval Academy grounds in order to get a true glimpse of life as a midshipman; you can simply go through security and wander the naval yard on your own.
For a low-cost spin around the famous harbor, take a Watermark Water Taxi and tell your driver you're not in a rush so you'd like to drop the other passengers off first. This way you can cruise from City Harbor to Eastport with a few fun detours in between and get the most of your $3 ride.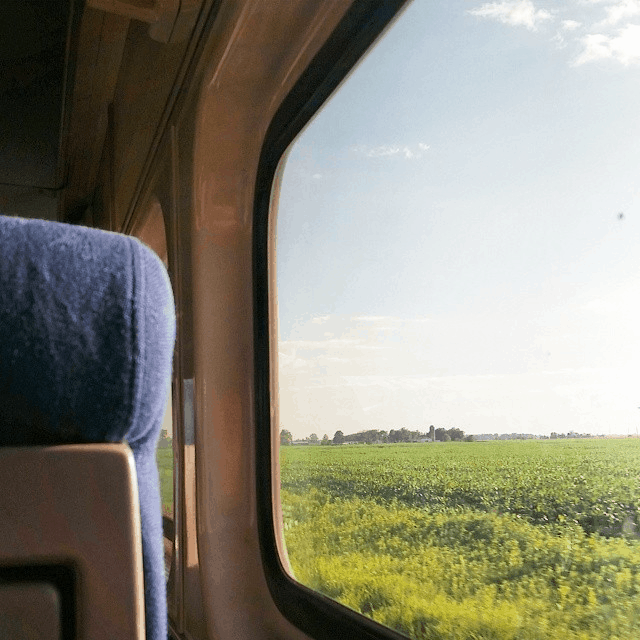 Galway Bay Irish Pub is a local favorite, but it's a bit off the main strip so tourists aren't likely to find it on their own. Manager Sean Lynch insists that Galway Bay is a food-focused "Irish restaurant that happens to have a pub" (and it's true—try the corned beef poppers or lettuce wraps and you'll see why) but don't let that deter you from heading to the TV-free bar area, chatting with some locals, and ordering some of their famously authentic Irish eggnog. (Yes, even in the summertime.)
Getting to Annapolis
Take Amtrak to BWI (about three hours) and book an airport shuttle to Annapolis (roughly 30 minutes), or speak with your hotel/B&B manager to see what kind of services they offer. Annapolis is very walkable once you arrive, especially if you stay somewhere near the waterfront (like the Flag House Inn). You can also wave down the free trolley that loops around the city to take you outwards to places like Crush Kitchen & Winehouse, the Loews, and 49 West. A water taxi ride is another cheap way to get around and a fun way to go from port to port.
[mappress mapid="12″]
Photos: Painting by Guido Borelli, Maggie Deegan, respective properties, Afar, somenametoforget