New York City is a great city for film buffs. Many legendary motion pictures were shot here, plus there are a slew of film festivals that celebrate the industry in grand style. These festivals give film lovers a chance to see an array of interesting movies, often before they are released and in the presence of the filmmakers and cast.
Here's a list of our favorite film festivals in NYC and beyond. Mark your calendars and get ready to celebrate the world of cinema.
The Brooklyn Film Festival (BFF) takes place every June in Brooklyn and is organized by the Brooklyn Film Society. The festival showcases films from around the world, with a strong emphasis on indies. Its creators started the festival to boost Brooklyn as a center for film, and many of the films have gone on to be nominated and awarded at both the British Academy Awards (BAFTAs) and the American Academy Awards (Oscars).
Get there:
BFF's films are shown at Wythe Hotel and Windmill Studios NYC. Take the L train to Bedford Street and walk.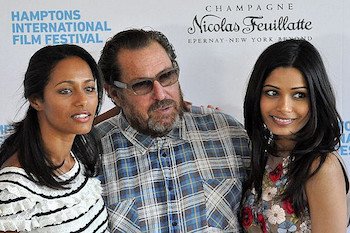 The Hamptons International FIlm Festival (HIFF) takes place on the East End every October at various venues. Over 100 movies are screened annually from around the world. The festival attracts an impressive list of esteemed filmmakers and actors, some who have homes in the area, so don't be surprised if you bump into Steven Spielberg and Alec Baldwin.
Get there:
Take the Long Island Rail Road (LIRR) or the Hampton Jitney from the city.
The Havana Film Festival (HFFNY) takes place in the springtime and has been around for 19 years. The goal of the festival is to expand the vision of Latino culture in America by showcasing award-winning documentaries, shorts, animation, and independent films from Argentina, Brazil, Chile, Colombia, Cuba, Ecuador, México, Paraguay, Venezuela, and the U.S.
Get there:
The Havana Film Festival takes place at various venues around NYC. Directions to each venue can be found on the festival's website.
The Long Beach International Film Festival takes place each summer in the seaside town of Long Beach with film screenings, industry celebrations and culinary events. The festival features a wide variety of films, including documentaries, shorts and animation that all compete for a series of awards. There are nighttime events, red carpet premieres, celebrations, Q&A's, culinary experiences, seminars, concerts, panels, and plenty of networking opportunities. Best of all, there are movies on the beach.
Get there:
Take the LIRR from Penn Station to Long Beach.
Since 1963, the New York Film Festival (NYFF) has been a prestigious event for film buffs. Sponsored and hosted by the Film Society of Lincoln Center, the NYFF brings American and international cinema to the attention of a dedicated audience (many who come year after year) with the aim of enhancing awareness and understanding of the art. This annual autumn festival includes new releases, restored classics, panel discussions and talks with filmmakers.
Get there:
Lincoln Center is ½ a block from the 66th Street stop on the 1 train.
The Woodstock Film Festival takes place every fall in Woodstock, NY and is known as a festival that loves independent films. The festival gives visitors a chance to screen a variety of films, watch concerts, enjoy panels with special guests, attend workshops, and party with casts and crew. It's a pretty casual, countrified environment for movie goers and a treat for those who can get there. Previous participants include Kevin Bacon, Daniel Day Lewis, Alec Baldwin, and Woody Harrelson.
Get there:
Take Adirondack Trailways from Port Authority.
The New York Indian Film Festival (NYIFF) is a NYC festival hosted by the Indo-American Arts Council, a non-profit whose goal is to promote and build awareness of Indian and cross-cultural art forms in North America. These films are in the independent, arthouse, alternate and diaspora genres. NYIFF takes place annually each spring, offering screenings, post-screening discussions, industry panels, an award ceremony, special events, nightly networking parties, and red carpet galas.
Get there:
NYIFF takes place at Village East Cinemas on 2nd Avenue. Take the N, R, W, 4, 5, or 6 train to 14th Street/Union Square.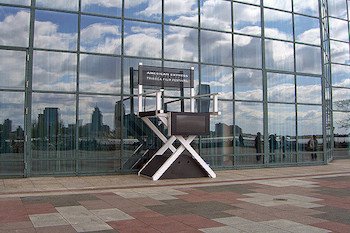 The Tribeca Film Festival brings a bit of Hollywood to New York City every spring. It was the brainchild of Robert De Niro with the hope of revitalizing downtown NYC after 9-11. Over time, it has done that and much more. Growing in reputation year after year, the festival supports emerging and established voices and discovers new filmmakers and celebrates distinguished ones. It brings world premieres, talkbacks, exhibitions, live performances, and other exclusive experiences to ticket buyer. The festival celebrates television with a spin-off festival dedicated to the small screen.
Get there:
Locations vary, so please check your tickets.
The Peoples Film Festival (TPFF) takes place every spring in Harlem showcasing some of the best in independent films from around the world. It features screenings from emerging producers, videographers, and filmmakers, reflecting both traditional and avant-garde style films, with an emphasis on new media and technology.
Get there:
TPFF takes place at Harlem USA and Maysles Cinema. Take the C, B, 2, or 3 train to West 116th Street.
The Queens World Film Festival (QWFF) is an annual festival held each March that features screenings, industry panels, special events, and youth-oriented educational initiatives. Each film is followed by a post-screening dialogue to engage audiences. Films come from dozens of nations around the world, including Cuba, France, Spain, Serbia, China, and the UK.
Get there:
The festival takes place at the Museum of the Moving Image and Kaufman Astoria Studios. The closest subway stations are the R/M at Steinway Street and N/W at Broadway.
The Westchester Jewish Film Festival at Jacob Burns Film Center occurs every March in Pleasantville. The programmers choose a thoughtful and wide selection of films, both documentaries and narratives, as well as TV shows. There are ample opportunities to hear from filmmakers, creators and actors. The chosen films come from around the globe, many hailing from Israel, highlighting the issues and struggles that Jewish people face around the world.
Get there:
Take the Metro-North Harlem line from Grand Central to Pleasantville and walk to the corner of Wheeler Avenue and Manville Road to the JFFC Theater. The Media Arts Lab is on Manville Rd. two blocks to the left.
Featured Image: Jakob Owens
Image credits: Rachel Lovinger, Nick Step and Swedennewyork
Holly Rosen Fink is a marketing consultant and culture and travel writer living in Larchmont, New York