One of the most significant getaways of your life is your honeymoon. You and your new spouse will have some much-needed alone time to bask in newlywed contentment before coming back to daily life and establishing your home together. Even if it's only for just a few days, couples benefit from romantic getaways.
Traveling allows them to reignite thrills and joy, strive for adventure, and escape the monotony of daily life. Alabama is one of the perfect honeymoon destinations.
Why Alabama?
Alabama is bound to the south by the vibrant Gulf Coast and the north by the Appalachian Mountains. It has historical landmarks as well as amazing landscapes, making it an ideal honeymoon destination.
Along the Gulf Coast, you'll find mile after mile of pristine water and sand. Take into account that Gulf Shores and Orange Beach are also excellent destinations for weddings.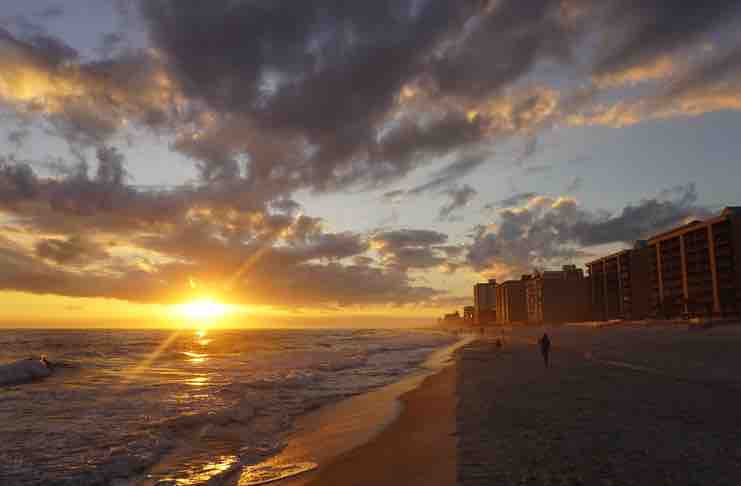 Walk down the aisle barefoot in pure sand, then simply stay put for your fairytale honeymoon. All of the beaches in this area are excellent, and each has its distinct charm all year.
There are also plenty of places to eat and shop. Consider visiting Alabama if you want more than just the perfect beach for your honeymoon.
Wine Tasting in Alabama
Is it possible for wine clubs to ship to Alabama? Lately, there have been a few who can. Wine enthusiasts have been waiting a long time for the opportunity to transport their favorite wines to Alabama, and now the opportunity has arrived!
You can now enjoy a wider selection of wine tailored to your preferences while having new bottles delivered to your door as frequently as you like. If you do some research, you'll find a few wine clubs that ship to Alabama.
The best part about these hand-picked clubs is that they frequently offer door-to-door service as well as a few special discounts to keep in mind if you're serious about wine tasting or simply enjoy a good glass of wine!
What Is the Best Way to Plan a Romantic Getaway?
Plan your honeymoon by including some of these incredibly romantic activities. Begin by reserving a dolphin tour. Some travel agencies and trip organizers offer daily charters through Orange Beach's bays, which are excellent places for observing dolphins.
If you prefer going at sunset, you will be treated to a breathtaking view of the horizon. You may also see manatees and other wildlife in the area!
You can avail a kayak and paddle along the shoreline at sunset if you enjoy watersports. Take a Fort Morgan wildlife hike tour through the bodies of water of the Bon Secour Wildlife Refuge to see Gulf Shores' native wildlife. You should see some fish, turtles, and various birds.
Gulf Shores surely has something for everyone, so you and your spouse can have a good time. To round out the evening, you can take a sunset cruise and try to spot the dolphins swimming alongside your boat, or try riding the zipline to have a better view of nature.
What could be more romantic than a ride on a Ferris wheel at sunset? Head to Orange Beach's Canal Road for a pleasant ride along with one of the Gulf Coast's most noticeable landmarks. The Ferris wheel at the Wharf is one of the tallest in the Southeastern United States.
You have a beautiful birds-eye view of the Gulf and a cool breeze blowing through your hair. Come after sunset to admire the stunning lights that beautify this huge structure. History buffs will enjoy the Fort Morgan Historic Site and Historic Blakeley State Park in the area as well.
Plan some moment for relaxation, such as a couple's massage or an afternoon spent scanning antique shops in the area. Make time for a round of mini-golf to satisfy your competitive side! Of course, there is plenty of shoreline for you two to relish, so you can soak up the rays, camp on the sand, or simply splash in the water together.
Wish Upon A Star
When you're enclosed by city lights, it's difficult to see the stars. We, too, frequently miss meteor showers. They occur all year, but we are simply too busy to notice them.
While you're in Alabama, why not do some stargazing? Take your sweetheart, your favorite blanket, and something cool to drink. Then sit back and enjoy the night sky from a vantage point like no other: the beach. Those star shows are generally pretty entertaining! And don't forget to make a wish!
Where to Eat in Alabama
You've driven down to the coast and are too exhausted to cook. It does happen. We understand. You want to unpack, rest, and enjoy your time with your honey.
How nice would it be to arrive at your beach house and find a gourmet meal or a bag of snacks and fruit waiting for you? Some services provide both. If you want your dinner prepared, they have a large selection of menu items to choose from, including lasagna, New Orleans dishes, salads, and seafood. They also provide grocery shopping and will deliver your groceries directly to your condo or beach house.
Gulf Shores is well-known for having some of the best restaurants in the country, many of which have dazzlingly romantic ambiances. Seafood is a staple of the local diet, and there are some incredible seafood restaurants for couples to try.
If you and your loved one enjoy oysters, the Acme Oyster House is a tasty part of Gulf Shores' history. This restaurant, which opened in the French Quarter in 1910, is now spread across the Gulf South.
Each restaurant serves the same delectable menu and has the same charming atmosphere. This location is close to the Gulf Coast Arts Alliance, which is a "must-see" if you and your significant other are art lovers!
Places to Stay in Alabama
Overnight accommodation is presumably the most crucial aspect of an Alabama honeymoon. After a long day of roaming around, you'll want to curl up with your love and unwind for the evening.
Fortunately, the Gulf Shores and Fort Morgan beach honeymoon suites are ideal for doing just that. The sunny beaches, warm water, and white sand that surround the Beach Club will rejuvenate your soul.
Relax in the spa, where you can enjoy a couple's massage with complimentary champagne in a candlelit setting. When your stomach grumbles, simply walk a few steps over to one of the on-site restaurants.
When you visit Alabama's Gulf Coast, you will find options to suit a wide range of budgets and lifestyles, with over 18,000 rooms and many different types of accommodations.
Bring your RV or tent and set up camp near the beach if you're an outdoor adventure couple. Choose one of the area's beach resorts for a luxurious experience, with all-inclusive options that cover your dining, activities, and entertainment for the duration of your vacation.
Conclusion
Every couple has their idea of what constitutes the ideal couple's getaway. The best part is that whether you want a romantic weekend or an adventurous weekend, you can discover both when you Keep on summering on Alabama's beaches. Spend your days on the beach relaxing and your nights indulging in decadent desserts. Do as little or as much as you want to connect with the one you care about.