It's almost valentine's day and what better way to spend the day than with the one true person who matters to you most? Better yet, why not spend it exploring the most romantic places and things you can find in a big city?
Being one of the biggest cities in the world, New York City is renowned for harboring most of the pleasures of life. Whether you are into inclusive activities or desire some form of exclusivity, you'll have it all in NYC.
So, if you live in New York or you're considering going on a date trip to the Big Apple, below are a few romantic things you can pick up for ideas.
Get Some Romantic Flowers
The right flowers will bring a positive effect on your spouse's moods and significantly help to reduce depression, stress, and agitation. For an intimate connection, you need to know the type of flowers your partner is into. Do not be alarmed as this will probably be the first thing you might learn on your first date.
"So, where do I get flowers in New York City?" One might ask. Well, for the huge city it is, you can expect NYC to have services that will cater to your needs when it comes to flowers for your date. All you need to do is approach a reputed NY flower delivery service before your date or trip, make sure they know when exactly you need the flowers delivered.
Flowers have a way of brightening up the mood and what better way than to show up at your spouse's doorstep with some beautiful flowers, grinning ear to ear, and saying, "will you be my date tonight?" below are some tips that could help you pick the right flowers if you have a date:
Pick flowers that reflect on your relationships

Pick fresh flowers

Do not be a last-minute person as you might pick the wrong flowers – Be prepared before

Red roses

are a game-changer

Put live flowers in a vase before presenting them – This is if you are in a committed and serious relationship
Go Sightseeing On a Cruise
Relish the staple sights that New York City has to offer while cruising on a yacht. Whether it's your honeymoon or you're just on a fun trip with your significant other, the experience can be epic. The lights will be mesmerizing, especially when there's a bright moon above or its reflection on the waters.
Located near the east river between the Manhattan and Brooklyn boroughs, the Brooklyn Bridge is particularly among the best places you can go sightseeing in NYC, particularly in the warm summer months. Other great attractions you can enjoy while on an NYC cruise with your significant half include:
Ellis Island

Statue of liberty

High line

The Manhattan Bridge

The Empire State Building

And more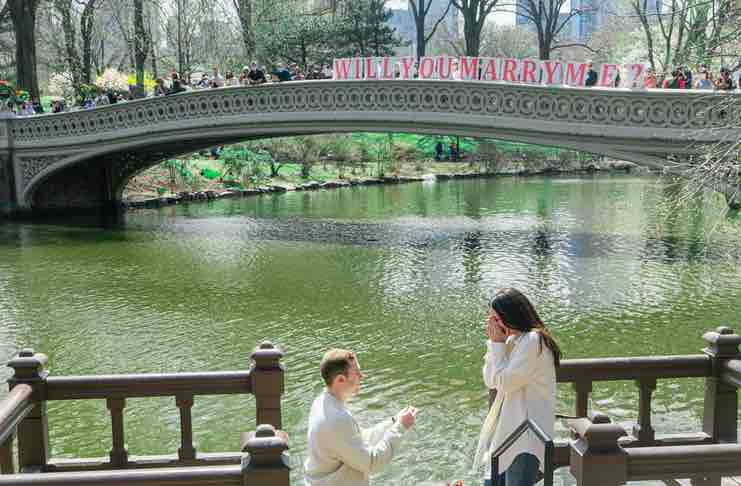 Consider a Live Music Show
Romance can never be compartmentalized in one place… at least not for long. Music is food for the soul, and if you are looking to have a good time with your love in the Big Apple City, then consider going to clubs that have live music shows. It doesn't even have to be a major concert. Including Club Bonafide, there is a long list of clubs that offer the best karaoke nights and live music show experiences.
And there you have it! The above are some ways you can have a great time with the love of your life while in NYC. Be sure to dress up for the occasion as a simple mishap can ruin a good day even with the best gift! The best part is that you are not limited to the above options. Be creative and think outside the box.