The Arctic is the road less traveled but has always managed to gain a spot on the bucket list of passionate explorers. The unspoiled and magnificent surroundings coupled with majestic wildlife and harsh weather conditions make the Arctic irresistible to lay eyes on. The Arctic is made up of the Arctic Ocean and is surrounded by seas, and covers the northern regions of Finland, Greenland, Canada, Iceland, Alaska, and Russia.
Plan out your activities before your trip and be a true explorer. After that, you do not have to worry about sharing your cabin because you will not be spending much time in it. You can find more details about arctic tours on sites like poseidonexpeditions.com for example, where you can get the most detailed info and a great experience.
Nature will leave you spellbound here and make its way to the unforgettable memories in your brain and your camera. It will detox your eyes, mind, body, and soul. This place is every photographer's and explorer's dream come true. The Northern Lights and remarkable sunset will make you want to stay in the arms of nature forever.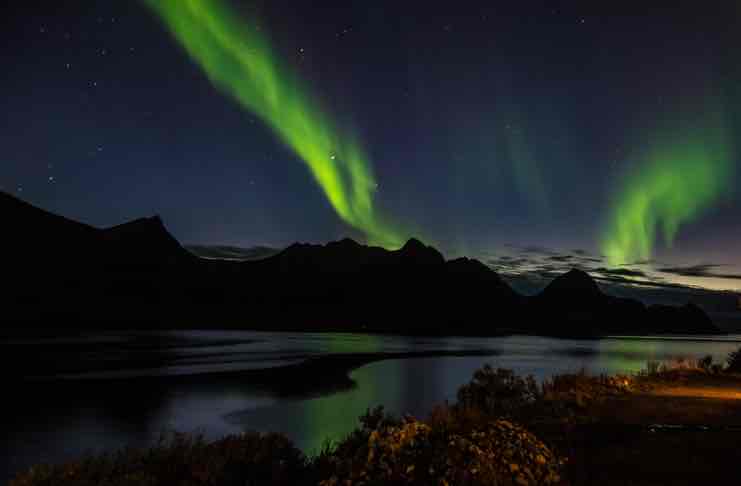 Cruise is the best way to explore the region as it takes you to different locations with complete safety. This makes it easier for you to spot wildlife and they also hold presentations to educate you about the history of the places. Here's a complete guide to the Arctic cruise trip.
WHEN TO VISIT
The best time to visit the Arctic usually depends on the wildlife you want to spot and what temperature you can tolerate. The summers of the Arctic are "warmer" when the temperature reaches 50? if that makes you a bit comfortable.
Nevertheless, you have to pack the right type of clothing to not only sustain the harsh weather but also to be able to enjoy it. Be sure to know the right clothes you should pack for your Arctic cruise trip.
Summer lasts from May to September and is a good time to spot the extraordinary Arctic animals especially polar bears and different Arctic bird species as they come out to hunt and breed. Sun will greet you 24 hours here during summer.
Aurora Borealis, also known as the Northern Lights, is the main reason behind attracting more tourists during the winter season in the last few years. An extreme temperature in the winters can reach up to -30?. Apart from catching the most magical phenomenon of nature, there are winter activities like dog sledding, hiking, and skiing that might catch your attention.
TYPES OF CRUISES
The type of cruise you choose largely depends on your budget, the type of activities you want to indulge in, and the number of days of your trip. There are two main types of cruises: expedition ships and luxury cruises.
Expedition ships give you a great sense of adventure and come in various sizes. These types of ships will give you opportunities to go through the hidden areas of the Arctic where many ships cannot go.
Whereas a luxury cruise gives you every sense of feeling and comfort like home and is larger than expedition ships. These are packed with luxurious pools, sauna, high-end restaurants, and bars. Because of the size of these cruises, they are restricted from many areas. So, you will not be able to explore some areas on a luxury cruise.
CHOOSE YOUR CABIN
Make a decision on your cabin keeping your budget in mind (of course!) and how much time you are going to spend in your room which will determine the facilities you want to opt for. Cabins get bigger and more spacious as you move up the price ladder with double beds, larger windows, a private bathroom, and a balcony.
CRUISE TRIP COST
Arctic cruise trips are definitely NOT synonymous with cheap. The region's remoteness makes the operating cost touch the sky.
The cost of an Arctic cruise roughly ranges between $5,000 to $25,000 depending upon the number of days, type of the cruise, size of the cabin, and activities. But to spend a couple of weeks in the Arctic you should choose a comfortable and spacious ship.
WILDLIFE
The Arctic wildlife is another major attraction for a lot of travelers. The type of wildlife you will spot largely depends on the region and season you choose to travel. The cruise team will keep guiding you to different areas to spot sea animals and birds.
If you are a big fan of the polar bear you can find them on the Svalbard Archipelago. You will get many chances to spot the magnificent whales crossing alongside your ship. It will be a sight to behold every time you spot an animal, so keep your camera and binoculars handy to not miss any glimpse. Here's a peek into the spectacular types of wildlife you can spot during your Arctic trip.
THINGS TO DO
There are many things to keep you occupied on your Arctic trip which mainly include kayaking, hiking, trekking, camping, photography, watching the Northern Lights, hot air ballooning at the North Pole.
The most favorable time to watch the Northern Lights is from early September over the skies of Iceland, Norway, and Greenland. Covering the dark sky with their magical glow, these lights will take your breath away and leave you mesmerized while looking up in the sky.
Photography is another activity that you would want to indulge in every few minutes. You can also take the guidance of the photography experts on the ship to click the best possible shots. If you do not have a good camera, check out this list of cameras that you can buy before heading towards your Arctic trip.
If you want to know more about the things you can do to explore the Arctic, check out what to do during Arctic tours suggested by Offmetro.
You can find a long list of things to pack, different types of activities to explore in the Arctic, and the best type of cruise to take on your journey but you should not forget about environmental sustainability.
The Arctic region is untamed, untouched, and pristine, so you should not leave a trail behind. The beauty of the place is because of the less human interaction and it should remain intact. Go on your trip as a responsible citizen and human of the planet and help in preserving the sanctity of the Arctic.