Located along the base of the Appalachian Mountains, Atlanta is not just a capital city, it is also a beautiful place to be. Downtown Atlanta is the home of many of the large corporations like Coca-Cola, CNN, UPS, and Delta Air Lines and has a plethora of attractions and parks as well. This brings a variety of tourists and business people to the city too.
When you plan a meeting, you want it to be unique and memorable so your attendees will want to be at future meetings. Nobody really wants to go to another boring conference in the local hotel. So, we are going to help you find the most unique meeting spaces in Atlanta.
Figure out the budget
Whether you are planning a team-building meeting for work, a group meeting for your sales force, or a training meeting for new employees, you want your meeting to stand out from the rest. First, you need to determine your budget. After that, you can plan the rest of the important parts of the meeting like:
Main objective

Topics to discuss

Guestlist

Theme

Food

Venue
Source: https://unsplash.com/photos/sR1Kz2auNJE
Credit: Photo by Brad Huchteman on Unsplash
Alt text: Downtown Atlanta
Main objective
Knowing the objective of the meeting is something you probably already know but you need to keep it in mind as you plan the rest of the meeting. Your main goal is going to set the whole agenda, so consider it the backbone of the meeting. Some examples of objectives include
Problem-solving

Training

Brainstorming

Project

Collaborative team building

Decision making

Sales

Informative
Topics to discuss
The topics to discuss depend on your main objective. For example, if your goal is problem-solving, you are going to want to talk about the problem at hand and what the solutions are to fix these problems. For a general meeting, you may want to consider these topics:
Minutes from past meetings

Production numbers and goals

Sales numbers and plans

Data and statistics
Guestlist
How many people you invite is a very important factor in the success of the meeting. You do not want to have too many people at the meeting, but you also want to make sure the right people are there. Experts claim that for each person over seven attendees, the effectiveness of decision-making is decreased by 10%.
Does that mean you should only invite seven people? Well, if you have a company of over a thousand, that would be unrealistic. Rather, you can invite a large group of people but separate them into smaller groups.
Theme and activities
Having a theme may seem silly to some meeting planners but keeping things light and positive as well as memorable is the recipe to an effective meeting. You want your people to enjoy the meeting enough to come back but not so much that they do not take it seriously. Here are some interesting themes:
Swapping jobs – a role-playing opportunity to get to know each other better

Open mic – Give everyone at the meeting one minute to stand up in front of everyone and do whatever they want like sing, dance, tell jokes, whatever

A corporate camping retreat – Have a BBQ, make s'mores, tell campfire stories

Scavenger hunt – Be creative

Photobooth – Set up an Instagram-worthy photo area

Show your artsy side – Set up a huge white space for attendees to write or draw something on that you will display at work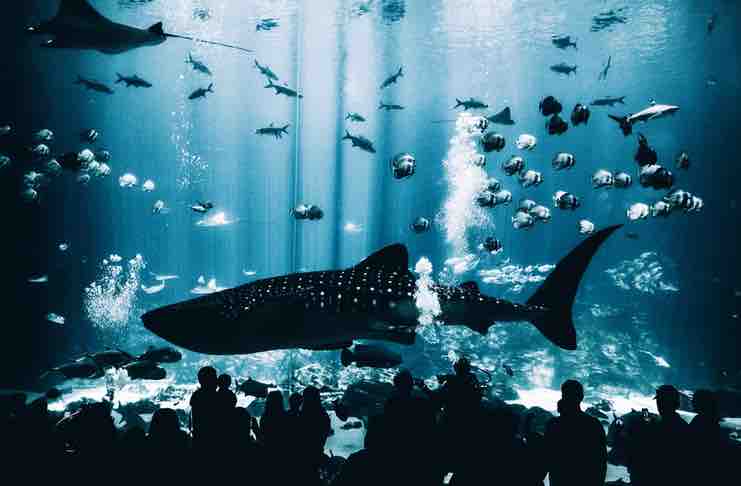 Food
If you have an all-day meeting, you have to at least serve lunch. For this, it would be easier to find a venue that caters. Otherwise, you can cater it yourself or just serve snacks and appetizers all day long.
Venue
Now, it is time to find your venue, but you have to remember some important things to look for besides the cost and location. You want to get a place that will be easy to get to no matter where everyone is coming from, but you also have to think about certain amenities too. Here are our top three picks for unique meetings:
#1. Nitro Zone
If you want something really unique for your team building or "getting to know you" meeting, this is the perfect venue. They have a variety of activities from bowling to the Nitro Ninja Warrior Course. For groups of 10 to 1,000 with amenities like:
AV equipment

Wireless internet

Conference rooms for up to 1,500

Catering

Full bar

39 LED televisions

Go-karts

Arcade

Laser tag
#2. Georgia Aquarium
This aquarium is one of the largest in the world and is also a popular event space for people in the know. Not only do you get to eat with the fish, but you also get a meal catered by Wolfgang Puck. They have four meeting rooms with various occupancies from 50 to 5,000 with amenities like:
AV equipment

Wireless internet

Catering

Outdoor space

Motorcoach parking

Wheelchair access
#3. New Realm Brewing Company
How about a meeting room at a brewery? That will make your invitees show up! New Realm Brewing Company has several venues to choose from like:
Barrel room for up to 25 people with a banquet

Private dining room for 48 with a 65-inch TV and catering

Rooftop terrace for 90 seated or 170 cocktail style

Beer garden for 100 seated or 200 cocktail style

Main dining hall for 120 seated or 250 cocktail style with AV equipment, 65-inch TV, covered patio, and catering
Follow up
No matter what kind of meeting you have or where you have it, you should always follow up within a week of the meeting. Send everyone who attended an email thanking them for coming and ask their opinion and suggestions for the next meeting.
Want to read more of our latest posts? Check these 10 best charity trips abroad.