Living your life to the fullest can mean different things for many people. For some, traveling is their way of exploring and seeing the world. Other people find joy and purpose in volunteering for non-profit organizations and charity trips.
Not all who support a cause choose to volunteer though. Perhaps they don't have the time to spare for charity trips, but they find a way to make an impact by raising awareness about particular advocacies. People who like to shop can also be socially conscious by helping different campaigns and fundraisers, such as the You shop, brands donate program, which takes a percentage of any purchase you make and donate it to a cause of your choice.
International Charity Trips You Should To Try
Indeed, there are more than enough ways to be an advocate of something excellent and impactful. You might be surprised to find out that you can do so while enjoying the things you love.
Charity trips, in particular, can be a great way to see new places and experience different cultures more meaningfully. Whether you're a seasoned traveler who's looking to add an earnest perspective to your journeys or someone who finds fulfillment in volunteer work, here are the 10 best charity trips abroad you might want to check for your next undertaking:
1. Join The Childcare Volunteering Program In Bangkok
Do you have a way with kids? If yes, then volunteering in childcare programs might be something you'd enjoy doing. The Childcare Volunteering Program is a children's shelter in Bangkok that houses underprivileged Thai children who are up for adoption.
If you're, at least, 18 years old, you can apply for the program. The work only requires volunteers to assist during weekdays, which means you can have weekends to spend for yourself, traveling around and exploring what the Asian country has to offer. You can have a relaxing getaway at one of the famous and beautiful beaches in Koh Samui, Pattaya, or Phuket. Bangkok is a destination on its own, and you can roam around the city during your free time too.
2. Be A Volunteer At The Desert Wildlife Program In Israel
Suppose you're not very good at handling children. Another way you can volunteer is by joining animal and wildlife programs such as the Desert Wildlife Program in Israel. On this charity trip, you can help protect endangered animal populations in the desert landscape of the Arabah. You'll be working closely with unique species, including oryxes, leopards, and tiny tortoises.
3. Support Women's Empowerment In India
Are you an advocate of gender equality and women empowerment? If so, use that advocacy in finding your purpose, and help support women in India through facilitating lessons and workshops that can sustain local women of the country.
You can be a staff member, an intern, or a short-term volunteer in an international team that supports the ongoing programs in India. You can contribute many things, including teaching local women to speak English phrases that can help them communicate with English speakers, facilitating computer skills classes, and helping women develop professional skills that they can use to advance their careers.
4. Be A Children And Social Welfare Program Volunteer In South Africa
Cape Town in South Africa is quite the destination if you're looking for a taste of diverse culture, magnificent beaches, and beautiful landscapes. It's also a good charity trip that allows you to help take care of underprivileged children.
5. Get Your Hands Dirty In Rio De Janeiro
Charity trips aren't always about childcare and animal welfare. In Rio De Janeiro, Brazil, you can volunteer at the Manual Labour Volunteering Program, where you can get your hands dirty to help favela residents have better living conditions.
You'll be expected to help in building and painting homes. You can also engage in different kinds of home improvement and community development work.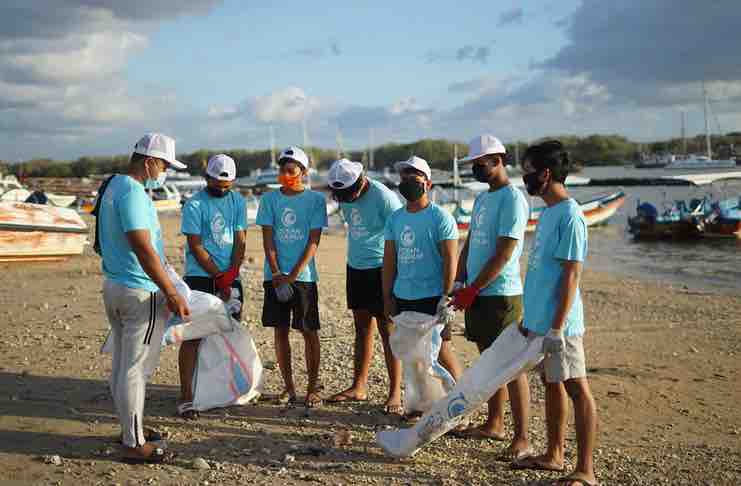 6. Reduce Food Waste In Porto
Participating in a Food Waste Management Volunteer Program in Porto, Portugal is a great way to fight hunger and food waste. The program is perfect for travelers and students on a gap year.
7. Teach The Monks In Chiang Mai
The beautiful city of Chiang Mai in Thailand is home to several monastery schools. In one of these schools, you can volunteer to teach English to novice Buddhist monks from the secular and religious sectors.
You'll be sharing accommodation with other volunteers, and during weekends, you're free to explore what the city has to offer. You can also travel to nearby towns such as Bangkok, Chiang Rai, and Pai.
8. Help People With Special Needs In New Delhi
People with special needs could greatly benefit from your volunteering in New Delhi, India. You may participate in the Disabled Care Volunteer Program that serves and helps people with autism, mental challenges, and multiple disabilities.
9. Regenerate Wild Turtle Populations In Zanzibar
Zanzibar, Tanzania is located in East Africa. This charity trip will allow you to help regenerate wild turtle populations by joining the Turtle Conservation Project.
In return, you can reconnect with nature and get to experience the vibrant culture, charming locals, and unique wildlife in this little corner of the world.
10. Be A Sports Development Volunteer In Morocco
If you prefer to be physically active while exploring the world and making charity trips, you can consider volunteering for the Sports Development Project in Rabat, Morocco. You'll be assisting community centers and schools to help broaden skills and knowledge of sports.
Conclusion
To be given a chance to travel while also supporting different causes is totally rewarding. So, if you're planning on your next adventure or wondering where to go next, consider some of these charity trips abroad that won't only help you fulfill your travel goals but also make you feel better as a person with a purpose.