I started skateboarding when I was seven years old, and Florida was naturally my favorite place to skate (especially at Clearwater Beach!). I grew up on skateboards and skate shoes. The vintage skate shoe styles of the 1970s still echo their popularity and durability among today's skateboarders. One of the all-time classics, Vans was first introduced in the late 1960s and became a sensation by the 1970s when professional skateboarder Stacy Peralta was paid to wear them during contests. Decades later, the shoes made popular by big names in skateboarding still offer a timeless appeal that never seems to go out of style.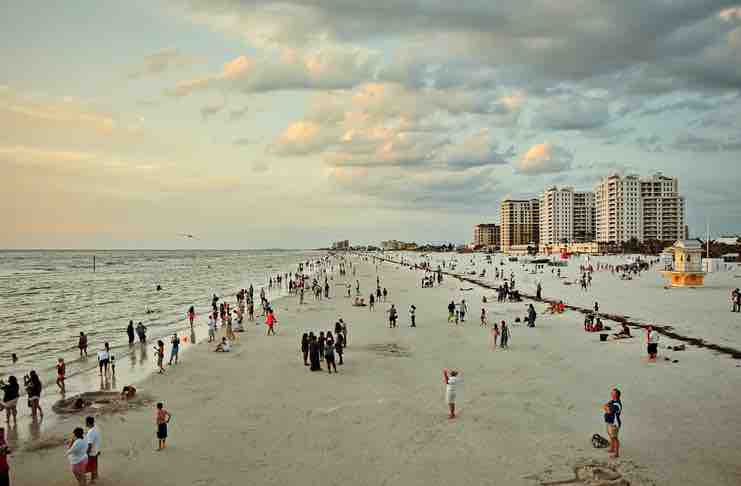 Here are five of the classic Vans styles from yesteryear that are still relevant today.
The Vans Era
Back in the day, legendary skateboarder Tony Alva suggested that Vans modify their authentic style shoe with a design that added collar padding and heel cup support. The design evolved into what is now remembered as a classic Vans Era style and is still considered to be the first shoe designed by skateboarders. By 1976, the shoe had become a skateboarder's first choice in foot apparel. The Era comes with a padded collar and a variety of color choices for today's fashion-conscious shoppers.
The Old Skool
The Old Skool had a low top and was later given an upgrade when the company added leather panels for durability. The shoe debuted in 1977 with what is now the famous Vans sidestripe. The iconic stripe came about one day when Paul Van Doren was doodling on paper and later named the stripe the "jazz stripe."
Examples of inspired Old Skool styles include the Marvel Old Skools, Peanuts Old Skools and Disney Old Skools. This hallmark design can still be purchased in a multitude of styles and colors today.
The Authentic
Originally known as Vans #44 deck shoes, the Authentic remains a part of the Vans heritage since its founding in the 1960s. The shoe consists of a lace-up, low-top canvas upper with vulcanized rubber outsoles that aid with traction. This style is still popular today among skaters, surfers, athletes and also sports fans who like the canvas construction and Vans' signature waffle outsole construction. Today, the shoe is offered in an array of colors that's certain to meet the tastes of any sports athlete or fan.
The Sk8-Hi Tapered
The Sk8-Hi, also known as Style #38, hit the scene in 1978 sporting the Vans sidestripe as a high-top skate shoe. The style answered the need for additional ankle protection and eventually gained popularity among musicians and artists as well. Today's Sk8-Hi is constructed of durable suede and canvas uppers and is available in a variety of classic colors. Additionally, this shoe comes as a lace-up design with reinforced toe caps, supportive padded collars and Vans' signature rubber waffle outsoles.
The Slip-On
Slip-on Vans were introduced in 1977 and have maintained a popularity that has continued to grow for more than four decades. The classic and iconic checkerboard design is still sold today and remains a favorite among fans. The style initially gained popularity among southern California skateboarders, but today, the style is seen on the feet of people from all walks of life. Its durability and comfort add to its popularity.
Today, Vans remain a timeless skate style that has transformed itself through collaborations with big-name entertainers. With an ongoing dedication to quality and marketing the brand, Vans will remain the shoe of choice among skateboarders.