Nearly five million international tourists visited Georgia in 2019. And, that's for good reason.
Among Georgia's great tourism attractions are those that support our environment. But, what are the best ones to visit?
Well, we've got the info you need. Let's go through the top eco-friendly attractions in Georgia.
1. Sweetwater Creek State Park
The best thing to do when you're trying to support the environment is to explore the great outdoors. Is there a better way to enjoy nature than to take a day at one of Georgia's great state parks?
Sweetwater Creek State Park should be near the top of the list. It's accessible from downtown Atlanta, so you won't have to drive out to the middle of nowhere. And Sweetwater Creek State Park isn't just beautiful – it offers programs for people to actively participate in its sustainability.
Watch this video to get a glimpse into this wonderful State Park:
2. Georgia Aquarium
If you're a fan of Disney's The Little Mermaid, you'll love visiting the Georgia Aquarium. The aquarium is home to beluga whales and whale sharks if you're interested in larger creatures.
The Georgia Aquarium is also involved with a number of conservation efforts to keep animals in the wild protected. The aquarium no longer accepts dolphins or whales caught in the wild. They're additionally involved with many different research initiatives.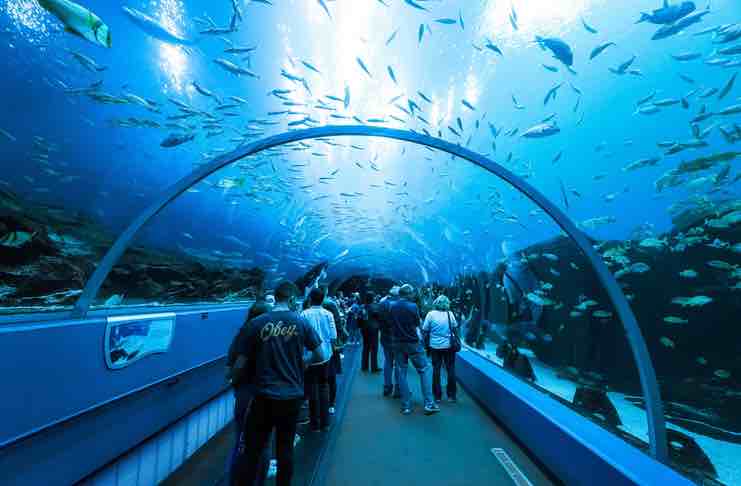 3. The Fernbank Museum of Natural History
At the Fernbank Museum of Natural History, you can explore the permanent exhibit about Georgia's natural history.
The museum even has two outdoor areas, WildWoods and Fernbank Forest. So, you'll be able to explore the outdoors while you learn about it.
You might be inspired to make your home more environmentally friendly after your trip to Georgia. If so, think about looking into the solar power options available in your state.
Check out this clip to see if you'll like it:
4. Cloudland Canyon State Park
Another state park you'll want to consider when you're visiting Georgia is Cloudland Canyon State Park. It's one of Georgia's largest state parks. It offers plenty of campground options if you want to try your hand at camping during your trip to Georgia.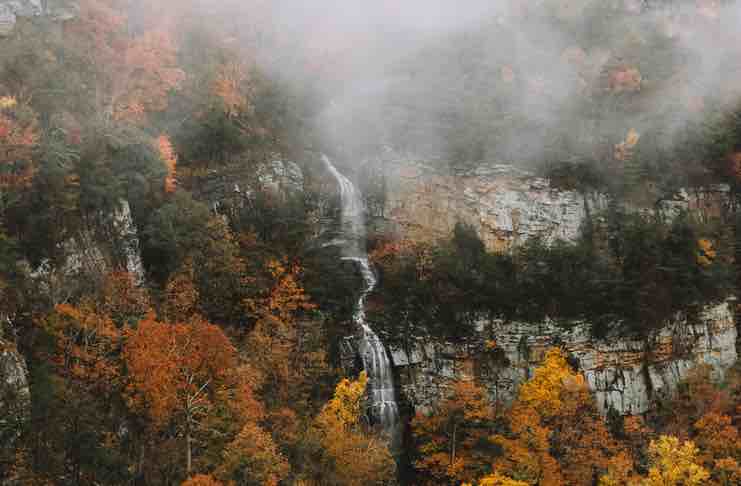 5. Little Tybee Island
Despite its name, Little Tybee Island is actually around twice the size of Tybee Island. Little Tybee Island is one of the best places in Georgia to birdwatch if you're interested.
You will need access to a boat to visit Little Tybee Island, which is something to consider in advance when you're planning a vacation.
Watch this to get a glimpse into Little Tybee Island:
6. Arabia Mountain
Located on the Davidson-Arabia Mountain Nature Preserve, Arabia Mountain is one of very few National Heritage Areas in the country. Its unique landscape is home to many endangered and rare plants if you're interested in botany.
It's also a wonderful place to take a bike ride or hike, so when you're searching for things to do in Georgia it's definitely something to consider.
Check out this video to see Arabia Mountain:
Visit These Eco-Friendly Attractions in Georgia
Clearly, when you love the environment, you should take the time to visit these attractions in Georgia.
Searching for more information? Take a look at a few of our other travel-related articles, or check out these beautiful wedding destinations in Georgia.