If you are one of those people who have decided to go away for an extended period of time, you may be wondering if it is a good idea to go on a family holiday. It certainly can be, but there are some considerations that you need to take into account. These should give you a better idea about the type of holiday you should go on, as well as what to do while you are on holiday.
Your Family Holiday Needs
Do you have a small or big family? How many family members do you have? Are you looking for great outdoor adventures or spend more time indoors? Firstly, it is crucial to know what your family holiday needs are. This will guide you in choosing the best type of vacation rental you need.
Teton Valley Vacation Rentals explains that your dream vacation awaits by choosing the best place to stay with your family while you're away from home. If you look at the amenities, then you have to make sure they are important to you. For example, if you would like a hot tub and spa but don't really use them, then it may not be important to you. If you're planning a family getaway, then you may want to consider adding in a Jacuzzi or a private pool for the entire family.
Amenities
What are the most important amenities of vacation rentals? Vacation rental units can vary greatly depending on the location and the type of accommodations. There are three factors that go into deciding the features you get in your rental unit.
Important Amenities

: The first and probably the most important amenities of vacation rentals are the services the unit provides. When considering the services the unit offers, consider if the amenities are included in the rent or if they're an additional cost that is charged for services. Some vacation rental units include laundry facilities, a parking area, and other amenities you would expect to be offered in any other lodging option.

Added Amenities

: The second factor that goes into determining the most important amenities is the added facilities that the unit offers. Amenities such as entertainment centers, spas, Jacuzzis, hot tubs, and pools are only a small part of the extra amenities that many vacation rentals offer. This may seem like a minor factor, but these amenities add value to the units and may not be found with some of the larger hotels. While not all vacation rentals offer all the options listed, there are usually extras that are included in the rent or a portion of the rent.

Pet Amenities

: If you have pets that you plan on bringing with you on your vacation, you may want to make sure that the vacation home includes extra amenities for them, or that pets are permissible on the premises.

Number of Amenities

: In order to make a decision as to what is most important, it is vital to understand how many amenities the unit includes. Depending on the size of the unit and whether it is for personal use or for business purposes, this could play a very large role in the final cost and the services provided.
Security Measures and Features
Your family's safety and security must be prioritized at all times when you're on a holiday trip. Here are some tips to keep your family safe, healthy, and comfortable during your stay in a vacation rental:
Security cameras should be included as standard, as should key lock locks on all doors and windows. Also, you will want to make sure that locksmiths are on hand for emergencies.

The best vacation rentals will include a security gate, a fire alarm system, a smoke detector, a burglar alarm system, and emergency lights. If possible, you will also want to have an air-conditioning unit and a security system that you can use when you are not at home.

You may also want to consider extra security features such as keyless entry or motion sensing. In addition to these extra features, look for something that can help with storing your belongings.

It's also a good idea to know if the vacation rental has an emergency contingency plan, as well as first aid kits, nearby clinics or hospitals, and staff trained in first aid.

Take advantage of technology by using the

best travel apps

to keep you guided when choosing the best vacation rentals, taxis, and other things you need to search for during your trip.
Cleanliness and Maintenance
One of the most important factors to think about when selecting a vacation rental is how well the vacation rental has been maintained by the owner. If the unit has been well cared for, then expect a health and safety protocol set in place.
Community Amenities
Once you have decided on your vacation home, you may want to check to see if there are any restaurants, shops, or other things that you can enjoy on the property. There is often a market in the area where you can purchase things for your trip to help make the trip more enjoyable. There are many things to be enjoyed in the area that may not be available in other areas and can provide enjoyment for you and your family.
It's imperative to check if the vacation rental is nearby community amenities, such as shops, malls, bars, restaurants, boutiques selling souvenir items, hospitals, fire stations, and others. By considering the important community amenities, you have peace of mind that you can get help if an emergency arises and to fully enjoy your holiday trip.
Vacation Activities
Vacationing on a private island can be a great experience for those who are interested in the relaxation of a tropical paradise. You will be able to choose the activities you want to do on your family vacation, as there are many activities that are available on these tropical islands. In addition, you may have access to these activities even if you don't choose to stay on your vacation rental unit in the resort.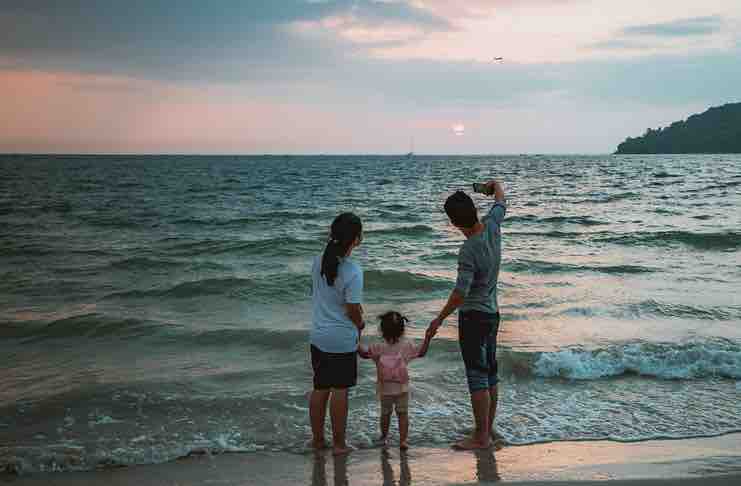 Here are some vacation activities you can enjoy in a vacation rental:
Swimming

: The majority of vacation rentals come with swimming pools and hot tubs. You can enjoy a dip in the pool or soak your body in the hot water while relaxing in the hot tub. If you would like to take a swim you will be able to do so on most island properties.

Fishing

: Fishing is another popular vacation rental activity that is available on most island properties. You will find that the fishing activity is often done on a boat which will allow you to easily catch your own fish. The fishing activity is often very relaxing for many people who are looking for a nice vacation.

Boating

: Another popular vacation rental activity that you can partake in is boating. You will be able to cruise along the calm waters of the ocean or go out on the water and catch fish on your own. While you are on a boat you will be able to experience the sights and sounds of the ocean from above.

Shopping

: Another popular vacation rental activity is shopping. There are many shopping centers that you can visit on an island property. These shopping centers often have large selections of everything you could need on an island vacation.

Others

: There are many other activities that you can enjoy on vacation homes. These activities range from sports such as tennis, golfing, and basketball to dining activities such as fine dining and movie nights. There are many activities to participate in on the property that will make your vacation enjoyable.
Budget
One of the main reasons that people choose to rent holiday rentals is their budget. Many families can't afford to spend more time on a family holiday than necessary. It's not too late to save up to make sure that your family holiday will be the best possible one.
Your accommodation would reflect your comfort level while you're away from home. Hotels can be very expensive, most especially if you'll be spending a couple of days in the place. You can budget your trip by choosing affordable vacation rentals. Then again, you can also go all out and rent something pricier. If you're taking a trip to Canada, for instance, you may find luxury condominiums located in Toronto that can provide world-class amenities for the ultimate comfort and relaxation.
The best way to determine what are the most important amenities of vacation rentals is to evaluate what is included in the rent, as well as the amount of the rent paid. You need to know how much you would pay to stay at a vacation rental unit. Then you must compare this amount to the amenities you are receiving.
Conclusion
Vacation rentals come in all shapes and sizes. If you are able to find a unit that meets your needs and that will fit your needs, then your family holiday trip is worth the wait. If you are unable to find this, then you should be willing to take the time to search for the vacation rental that will fit your needs. Consider your family's needs, budget, and vacation rental amenities and services among others.
Looking for the best family getaways near NYC? Read this post.