Despite these challenging times, our seafaring spirit keeps us exploring for new adventurous trips, awesome outdoor gear, and the latest (and best) travel apps and platforms. Technology and innovation are definitely signaling the dawn of a new era of travel products and services, which are changing our lives. In this article, we'll be covering a few of our top favorite travel apps and platforms (for both Apple iPhones and Androids) that are devoted to enhancing customer experience from beginning to end.
1. SELECT: The Next Generation 'Black Card'
The SELECT Black Card is probably the best membership card platform in the country right now. Why? Because it's not just a card that offers great benefits, it's a COMMUNITY and much more than that. It was dubbed "The Card for the Next Generation" by the Huffington Post.
At its core, SELECT is a membership platform that provides endless VIP perks and benefits related to travel, lifestyle, nightlife, and dining, at 1.6 million locations worldwide + online!. Moreso, if you use it wisely – this platform can truly open up a world of activities that will keep you coming for more.
How about climbing aboard a beautiful Jeanneau Sunrise racer-cruiser, for an unparalleled sailboat tour of New York City and New Jersey? You can do that for a deeply discounted rate with SELECT. Likewise, you can rent boats for tours in Florida and San Diego, be it a sleek motorboat, a classic sailboat, fishing boat, or a luxury yacht. And as for hotels, you can save thousands of dollars a year using the SELECT Hotel deals, including options for monthly hotel rentals. On average, the member deal rates save members 28% vs. the lowest rates online. No wonder that on average, SELECT members use the app around 12 times a month.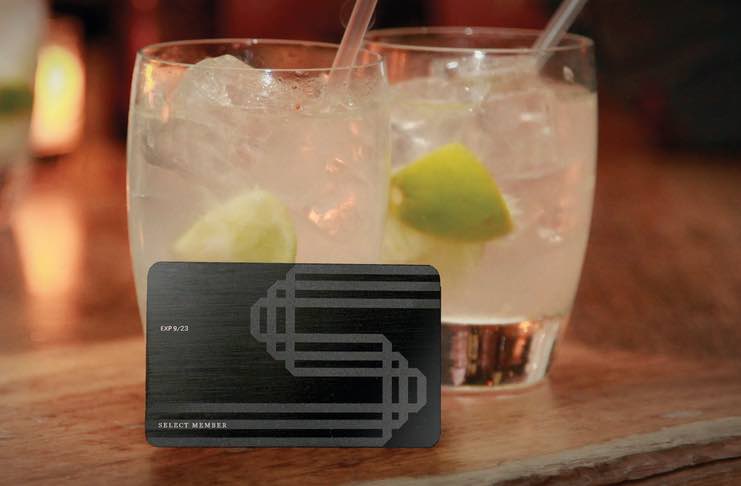 SELECT's restaurant offerings are also huge and are actually the most popular part of the program. That's because the restaurants are extremely high-quality and popular, and the benefits are typically completely exclusive to SELECT. Restaurants participating include Michelin-starred restaurants and some of the country's most popular brands including TAO, STK, CATCH, Katsuya, Michael Mina, Capital Grill, Sushi by Bou, and many others. As for the benefits, one example is that at any Katsuya or Cleo in LA members receive 20% off their full bill and a round of cocktails on the house every time they go. Isn't that amazing?
However, the great benefits are not what sticks out the most for us. Above all, we love the unique Community aspect of SELECT, where members have access to exclusive community events and network opportunities like New Year's Eve galas for members only, held across the country. Moreso, SELECT has a terrific concierge service that's accessible on their App (both on Apple iPhones and Android), Online, or over the phone. This unique customer service will help you with anything you need, from suggestions for best activities, restaurant reservations, booking your spot at special events, and more. This is what really separates SELECT from all the other Black Card programs.
If you want to join SELECT, it usually costs members $300 a year for access to benefits and events. However, offMetro has partnered with SELECT allowing our readers to receive SELECT membership for $250 a year.
2. CURB: Your Taxi App for the Big Cities
As much as we appreciate all the popular ridesharing apps like Uber or Lyft and other transportation apps, we also feel sorry for the thousands of Cab drivers. We also think Taxis are basically safer, as they go through more audits and inspections, taxi drivers go through a tougher background check, and are fully covered under their company's insurance. That's why from the moment we heard about it, we loved CURB, and had to include it on our list of next-generation travel apps.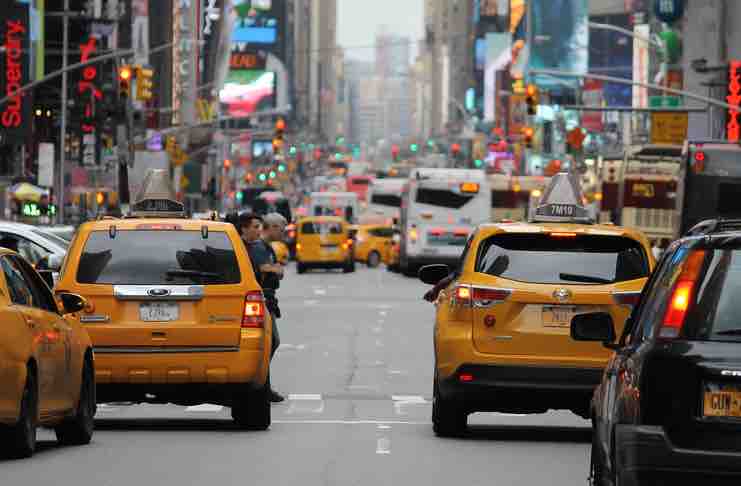 It's probably the number one taxi app in the US that's active in New York, Boston, Miami, Las Vegas, and other big cities. CURB simply connects you to Taxi drivers. This is really practical when you're traveling in a place you don't really know where you're exactly going. Hopping into a Taxi in this case is a much better option.
How does it work? Very easy, just download the app (available for download for both Android and iPhone users) and install, set up an account, connect your credit card and you're ready to roll. Once you're ready to book a taxi, all you need to do is enter a Drop off location and click Book Now. You can also enter the destination location to get an estimate of what the ride will cost.
What's the drawback? Taxis cost a bit more than ridesharing apps. From our experience, on average it's around $2 more than Uber or Lyft. However, for that extra safety and that support for the taxi drivers community – it should be worth it.
3. Nexit: All-in-One App for Highway Travelers
If you're asking yourself how can travel apps make your road trips better – Nexit will definitely make it clear as the sky. If you're looking for a mapping app that does a bit more than just provide turn-by-turn directions, then you should download Nexit. Together with a few good city guides, it helps travelers customize the perfect road trip plan by discovering and planning exactly what and when they want to see specific locations on their route to their final destination.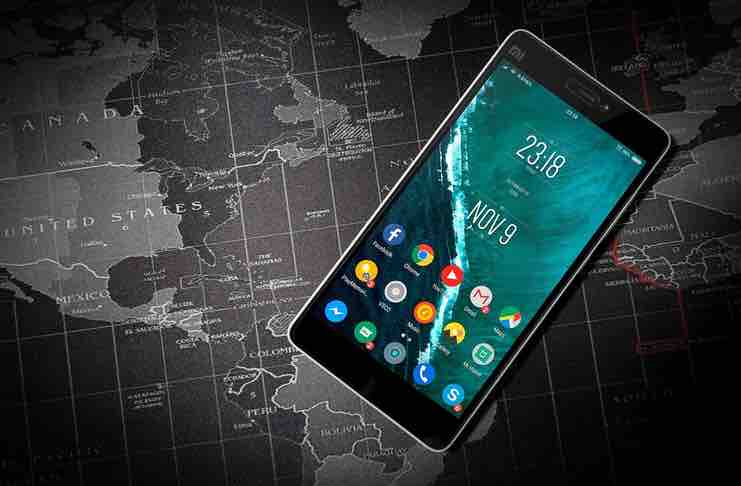 Compared to Google Maps or the rest, with Nexit you can search and plan a travel itinerary composed of any sort of destination – including hotels, tourist attractions, and your favorite places on the way. There are also a ton of different preferences you can search by, from hotels with a gym or a nearby restaurant, national parks on the route, restaurants that are open 24/7 with internet access, roadside attractions, gas stations with cheaper prices, and more useful information.
Nexit is probably one of the smartest travel maps out there. If we compare to Google Maps for example, when you search for "Burger King", you will see every Burger King branch near you, even if it's an hour away from your travel route. On the other hand, Nexit will show you only the Burger King branches that are on your route.
Nexit is also available for download for both Android and iPhones.
4. TripIt: Your Smart Trip Organizer
You might not be flying anytime soon, but the old days where you book flights (even for international travel!) will come back again, eventually. For that hopeful day in the future, TripIt is one of the best trip organizers on our list and a must-have travel app for any smart traveler.
This app pulls together all our travel booking details from our email, and organizes them in one folder, a master travel itinerary, reminding us constantly of upcoming reservations, gate changes, time travel, or delays. There's a basic free version of the app, but if you want more features, the Premium version offers advanced features like real time alerts, security wait times, rewards tracker, and more. The paid version will cost you $49 per year.
How does it work? You just need to forward all your confirmation emails (from airlines, hotels, etc) to TripIt's planners – and they will build your trip folder. This nicely organized folder will act as your flight tracker and will include flight information with links for tracking your flight status (and multiple flights if that's the case), updated seating charts, flight delays, hotel room bookings, and even offline access maps of the local area for the case you have no Wi-Fi or internet connection.
We selected TripIt to be on our list of next-generation travel apps because we appreciate apps that help us cut down on administrative tasks, even when making our travel plans. When we go on long international trips with multiple itineraries – managing these can become a nightmare. TripIt makes it simple and easy to manage our flight info, and much more. You can download TripIt both on Android and iPhones.
5. Strava: Keep Track of Your Biking Trips
This is actually a very popular fitness app, and you may ask why it's on this travel apps list – but for us green travelers who hardly use a car (only public transport) – it's the perfect bike trip app. Strava tracks our rides, measuring the distance, elevation, and other features, and then plans our trip around the best rides you discovered. However, the coolest aspect of Strava is its social networking feature. You can share your bike trips in real time – which also serves as a great emergency tool to have as you're traveling.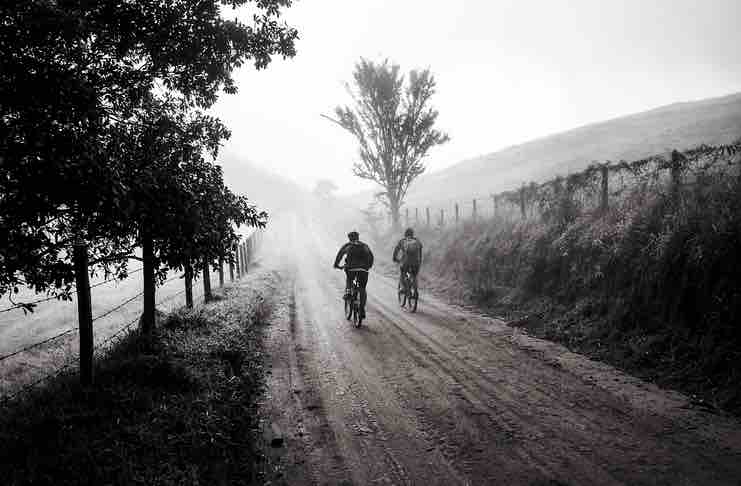 So why do we like this "social network" element of Strava? Because it's a great way to compare bike ride routes, performance, and more. This app will keep you riding and looking for new biking trips constantly, which is a good thing these days.
To gain more followers and engagement on your Strava account – you'll need to be creative. Go for unique bike rides, provide well-written descriptions of your rides, and take great photos that you'll later upload to your trip. If you want to plan a new bike trip – Strava can show you where other riders like to ride along similar routes to yours.
Strava is available for download on Android and iPhones.

Takeaway: Start Using Advanced Travel Apps
We reached our final destination of this post, and I know, there are plenty of other amazing travel apps to download out there on the app store and the Android marketplace, some of which you're probably using. This was just a first and shortlist, but we'll add more in the future. If you have a favorite travel app that you'd like us to download and try out – share it with us – add a comment below or shoot us an email to hello@offmetro.com. Travel safe!
Alex is a computer geek, programmer, who loves traveling. Not the usual mix, but Alex is always with his laptop – no matter how high the mountain he's hiking on. On every peak he reaches, he writes a story that captures it all.